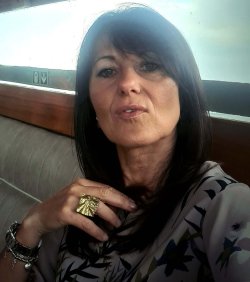 Beretta clothing is not yet 30 years old and has immediately made a name for itself worldwide for Italian style and quality. At the helm of Beretta's Clothing & Accessories business unit are two women: Alessandra Grolla and Elena Vismara. For years, Grolla led development and internationalization projects in the technical outdoor world, to join Beretta Clothing & Accessories, where she serves as International Wholesales and Retail, Supply Chain Director. Vismara, with an international background including experience in product and process marketing, in Beretta holds the role of outdoor, clothing and accessories Development & Marketing Manager for the civilian market.
Beretta Clothing & Accessories: interview with Alessandra Grolla and Elena Vismara

Beretta C&A is a team of experts covering areas from research and development and product marketing to supply-chain, logistics, trade and sales, and international customer service. Not only that. Over the past five years Beretta has been pursuing a distribution evolution project in Europe by moving from the classic distributor to direct distribution with specialized sales staff, dedicated to the C&A project and managed from the Gardone headquarters.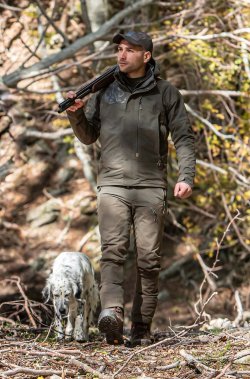 "Looking beyond Europe, in all other markets as well, we have dedicated ourselves to the search for partners specialized in the world of technical-sports clothing, bringing expertise, content, approach methods, and retail expertise to guarantee the brand and the project an increasingly widespread market penetration," Grolla explains. "A presence, that of the Beretta brand in the world of clothing, accessories and technical footwear, which is becoming increasingly important, counting a varied group of stores: from the classic store-gunshop specializing in shooting, hunting, to the store specializing in the world of hunting-outdoor, tactical gear; without forgetting the multisport chain with spaces dedicated to the world of hunting-outdoor to conclude with the 'dep stores', Harrods, El Corte Ingles and the world of e-commerce. So it turns out that the synergy we can express between the physical and digital worlds is fundamental and successful in order to keep the customers always at the center of our world so that they see Beretta as a reliable and comprehensive point of reference."
Is the hunter increasingly buying on the web? Any data on Italy?
"Depending on the markets, although the hunter is still a traditional consumer and therefore tied to the trusted point of sale, online sales have increased their numbers. 'Phygital' shops, where sales in the physical space are complemented by online sales, are more and more numerous both in Europe and outside. In Italy, we estimate that online sales generally account for about 30 percent of C&A's overall result."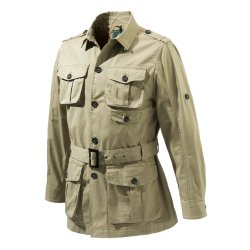 How important is apparel to the overall turnover of the Fabbrica d'Armi Beretta, a metalworking company?
"'Our' weight is continuously growing. It currently stands at around 10 percent. A result that has its  the trump cards in the continous evolution of collections and renewed direct distribution in European markets."
What are the current features of Beretta clothing?
"A set of technical and innovative solutions to practice outdoor activities in conditions of maximum performance and comfort," Vismara answers. "Details are designed to ensure maximum functionality and balanced in a variety of offerings in terms of solutions and price."
How does a collection come into being? Are the times and methods the same as in the ready-to-wear world?
"The collection comes 'from the field', i.e., from the needs of our end customers, crossed with the major trends at the level of materials innovation and applied technologies that we can see in fast growth in the outdoor sector, the most akin in needs to the Beretta world," Vismara further explains. "Compared to the fashion world, Beretta garments are distinguished by the full focus on functionality and in particular wearability according to the activity, whether hunting or shooting. At the same time, we do not give up on the aesthetics of the garment, which must be beautiful and comfortable to wear. The collections follow the timing of the clothing world, with a Spring-Summer collection in stores and online starting in late February and a Fall-Winter collection starting in late July."
Hunting clothing has moved closer to sportswear, with close-fitting garments and stretch fabrics: do you agree? How much of that is thanks to Beretta?
"An absolutely true statement. Beretta has invested heavily in the research of stretch yet durable fabrics and in the modeling studies to make the garments like a second skin. This means going along with the body's movements, following every gesture to maximize performance during hunting activities. We have studied specific solutions for different environments, be they mountain or forest, or characterized by the presence of brambles, up to aquatic ones. This studies resulted in many garments that by their own nature are suitable for outdoor activity in the most general meaning of the term."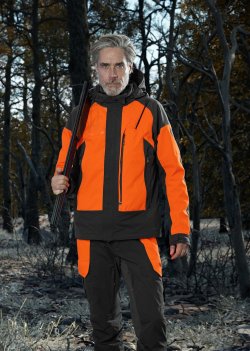 Technical fabrics and yarns are also now indispensable: how important are Beretta partners in this field?
"Beretta has established several partnerships with highly qualified manufacturers of technical fabrics and yarns, as well as waterproof and breathable linings or technologies. We are talking about widely known names such as Goretex and Polartec or technologies such as graphene, also used in military clothing. Precisely the latter, as is the case with weapons, allow us to further increase our capabilities for uncompromising quality assurance and service. Also worth highlighting is our approach to sustainable solutions through partnerships with certified manufacturers."
Where are Beretta garments manufactured today?
"Beretta garments are conceived and designed in Italy: the design and development department is 100 percent Italian and involves pattern making in qualified Italian workshops. This approach in garment development activity allows complete control of fit and construction details that make the difference in wearing. Manufacturing is mainly outsourced to long-standing partners in the Far East who have invested in cutting-edge technology, particularly in laminated fabrics with linings to make garments waterproof or windproof and in rainproof seams. For some projects, however, we maintain factories in Italy or Europe: this is the case, for example, with the British-inspired St. James or safari-inspired collection, our historic Serengeti line, but also with the footwear division."
Can you describe the collection currently on sale? The most significant items...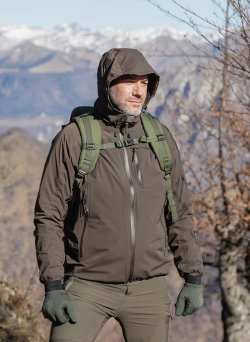 "The collection is structured to meet the needs of the hunter in different usage environments and types of hunting. Waterproofness, breathability, lightness, stretch and freedom of movement are the main features of the collection aimed at an increasingly demanding consumer. From the first layer with 'seamless' and differentiated compression construction to reduce the feeling of fatigue, such as the HT Body Mapping 3D long-sleeved base layer. The second layer offers thermal regulation and breathability thanks to the Trailhead Thermal Pro and Smartech Evo fleece jackets both in Polartec pile or the Roe jacket with thermal front padding and nd laser perforation for improved breathability. The outer layer protects from the elements, for example with the thorn resistant Evo jacket and pants made of abrasion resistant and anti-thorn fabric or the practical packable K-way to keep with you at all times, made of Chamois 3L 3-layer laminated fabric and with integrated hood."
In conclusion, how would you define the hunting style and the style proposed by Beretta?
Grolla answers: "While many brands remain in their classic style, Beretta wanted to keep up with an evolved consumer who is constantly looking for high-performance, technologically advanced garments, rich in technical-functional details that accompany him or her in a variety of outdoor activities: from hunting, to dynamic open-air activities, to skeet shooting, to the tactical world. Collections that, with the garments that characterize them, satisfy not only the more conservative-traditional style customer, but also the customer who wants to experiment with innovative garments and concepts. We have taken up and made our own the concept of 'layering' as an approach to constantly rising temperatures – a concrete answer for all kinds of uses of our products."
According to Vismara, "the hunting style that is generally observed in other brands is greatly affected by the geographic location or the type of hunting the brand addresses. The one proposed by Beretta is transversal, embracing different hunting environments. Exquisitely technical, it remains 'respectful' of hunting traditions, without renouncing the modernity of the lines given by purely functional requirements. It is therefore a style that combines functionality, aesthetics and a sense of belonging to the hunting world with an eye to outdoor trends. Obviously with the addition of the Italian style ingredient."