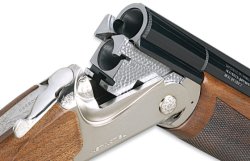 The Italian arms industry receives another important award from the American market and specialized press in 2012 − yet another acknowledgement of Italian gun industry's importance and quality levels − as Franchi's new "Falconet Pro" over-and-under hunting shotgun, sold on the US market as the "Instinct SL", wins the prestigious "2012 Shotgun of the Year" title awarded by the prestgious Sporting Classics magazine.
Incredibly lightweight with fast, quick-handling features, Franchi's Falconet Pro/Instinct SL shotgun is truly an upland hunter's dream gun. Weighing a little more than 5 pounds, Franchi's Falconet Pro/Instinct SL is one of the lightest over-and-under shotguns in the world. A lightweight silver alloy receiver and a slim fore-end, guarantees that upland hunters won't tire out during long days afield.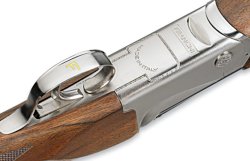 Franchi set out to redesign its entire shotgun line to restore the classical elegance for which the 1868-founded Italian gunmaker had originally become famous. The company drew on its genius for creating light, well-engineered actions, and its expertise in matters of fit, finish, feel and classic styling. Field tests involving conditions as diverse as Georgia quail, East and West Coast waterfowl, Midwestern pheasants and Kenyan sandgrouse have proven the Instinct SL to be a superb performer. The result is a line of shotguns with which an American shooter feels instantly at home.
«We presented the "Shotgun of the Year" award to Franchi because their Instinct SL is a perfect match for the American hunter», said Chuck Wechsler, publisher of Sporting Classics. «It's shootability, pointability and all around craftsmanship are ideal for the upland bird hunter. What's more is the price point is such that any hunter can afford to have one in their gun case».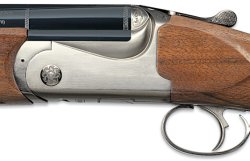 The Awards of Excellence, saluting the companies and individuals whose exceptional products and services are having a decided impact on every sportsman's life, appears in the 2012 March/April issue of Sporting Classics magazine.
Franchi's Instinct SL over-and-under shotgun is a modern classic that combines the best of Italian tradition and craftsmanship with the latest innovative technology to provide the user with the best look, the best feel and the best performances for either hunting or clay pidgeon shooting. Available in both 12 and 20-gauges, the Instinct SL features an attractive polished aluminum alloy receiver and is available with either 26- or 28-inch barrels that are fitted with a red fiber-optic front sight for quick and positive target acquisition.