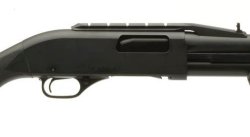 FNH-USA, LLC., the McLean (VA, U.S.A.) -based subsidiary of the Belgian FN Herstal S.A. group, announced in August the launch of the P-12 pump-action 12-gauge shotgun, designed with both civilian/commercial and professional necessities and markets in mind. FNH-USA had previously been active on the pump-action shotguns market with the PS-12 ("Police Shotgun") and TPS ("Tactical Police Shotgun") models, all phased out a couple of years ago in favour of the semi-automatic SLP series. Now, the P-12 not only marks FNH's return on the slide-action shotguns market, but also proudly marks the persistence of the heritage of the Winchester 1300 "Defender" shotgun series, a long-time favorite between civilian shooters, Law Enforcement agencies and military units in the United States and worldwide, whose variants are still in production today, many years after the takeover of the Winchester - U.S. Repeating Arms Company by the very same Belgian FN Herstal group of which it today stands as a wholly-owned and controlled brand.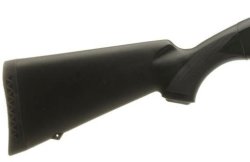 Dubbed a "do-it-all tactical shotgun" by Ken Pfau, FNH USA's senior vice president of law enforcement and commercial sales, the FN P-12's offers 5+1 capacity with a matte black finish over anodized aluminum. Its SLP-type 18-inch cantilever barrel is chrome-lined and arrives with an "improved cylinder" stainless steel choke tube. 
The company offers "interchangeable standard invector" choke tubes as accessories. The FNH P-12 shotgun definitely configures as an excellent alternative for professional operators, private security, sports shooters, and individuals seeking a performant shooting instrument for home and property defense.


The FNH-USA P-12 pump-action shotgun, featuring a 76mm ("Magnum") chambering, has been made available to retailers and bulk distributors at the end of August, and is now available for individual sales. MSRP for the U.S. market hits 655US$.