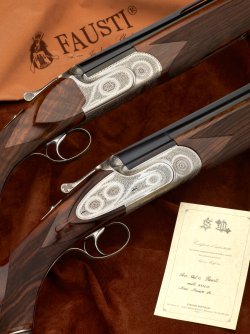 The new Brixian LX over and under shotgun by Fausti is so much more than a refined majestic boxlock. Its patented lock system is the result of the interpretation of a code incomprehensible to most of us, a unique vocabulary treasured and passed down from generation to generation where words are replaced with movements. The key to interpret them relies in centuries of culture of guns and more. Secret hand strokes trace and curve shapes, create lines of audacious simplicity and build complicated, yet functional, mechanisms. Secret hand movements transfer the artistic knowledge rooted in the Italian Renaissance onto the steel of a fine firearm and expose it to the eyes of the today's cosmopolitan sportsman.
The Brixian LX is built only under direct custom order, and is completely hand finished to the highest standard. It embodies years of R&D, innovation and excellence combined with traditional beauty of shapes and lines.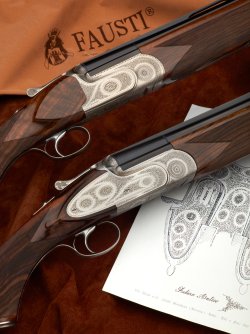 The production process starts with our Master Barrel Makers who are capable of producing barrels with exclusive geometries and smooth, long forcing cones. It ends with the firing test assessing the ballistic performance of each gun. The jointing of action and barrels is still done using the traditional smoke technique and yields a perfect fit prior to the filing of the action, one for each gauge. The well-defined and unique-looking lines of fences, action back and sides are hand chiseled first and then fine polished with paper before the fitting the stock and forend.
The Brixian LX comes only with extra select wood. Pistol grip stocks feature beautiful ebony or steel caps just like it used to be in the old, golden days. The forend catch is a work of gun making art with sinuous lines which perfectly follow the radius of the forend iron.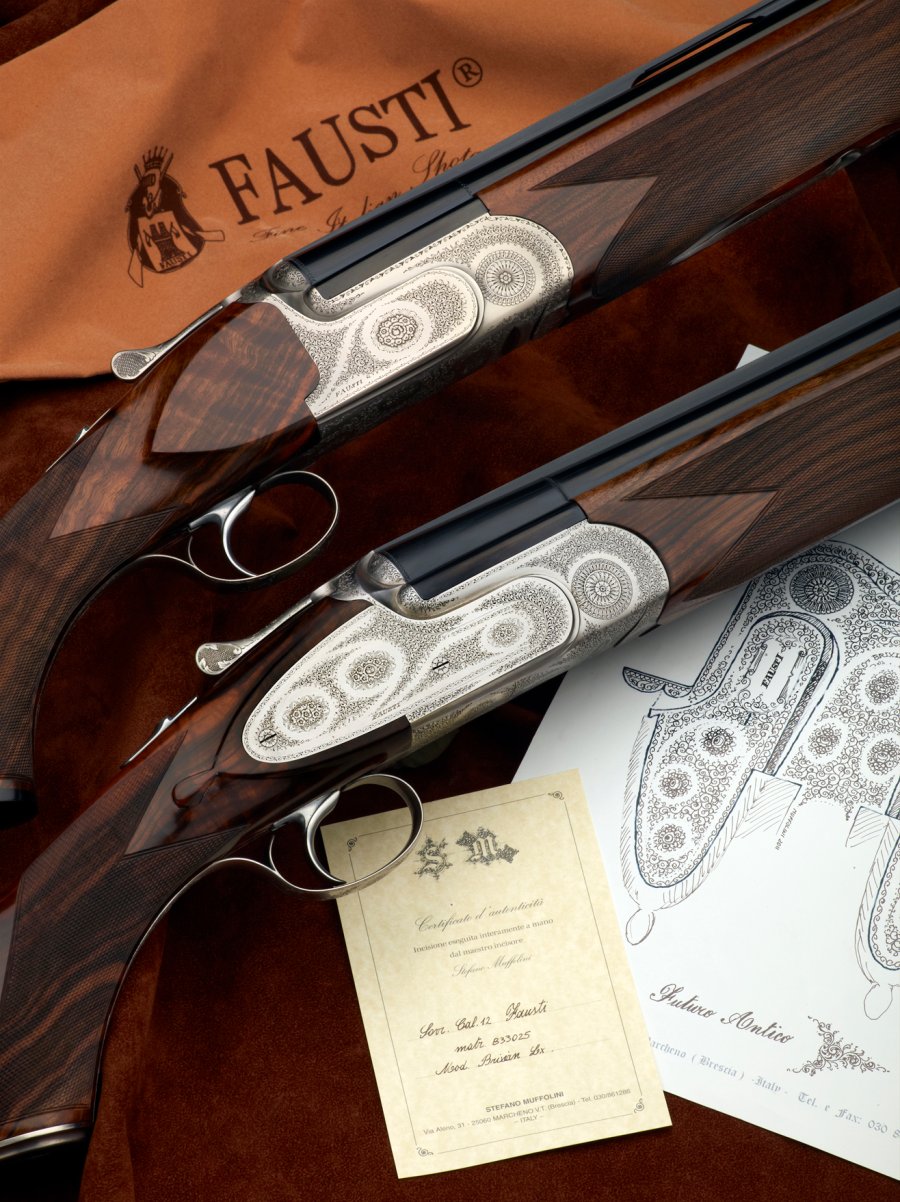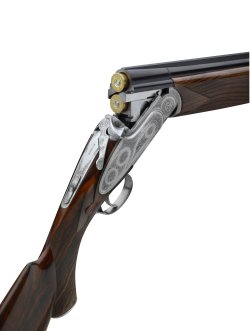 Each gun is completely finished – triggers, ejection, opening and closing – and all metal parts are mirror polished before going to the Master Engraver's who will "dress" the firearm just like the most demanding shooter and/or collector wants. The Master will use the bulino or the hammer and chisel technique.
After all surface treatments and test at the National Proof House of Gardone Val Trompia, one of the most unforgiving testing grounds in the world, each Brixian LX is hard fitted and finished in-house, as hand skills are still the key to manufacturing a fine firearm. Each Brixian LX is a vivid memory and a current testimony of an everlasting, symbolic time, an old-fashioned future eternally suspended between dream and reality.