The latest Beretta product in sports shooting is a 12-gauge over-under shotgun specifically designed to fit the smaller frame of lady shooters. The 691 Vittoria Sporting over-under is dedicated to sporting disciplines, which require considerable versatility on the part of the gun and shooter.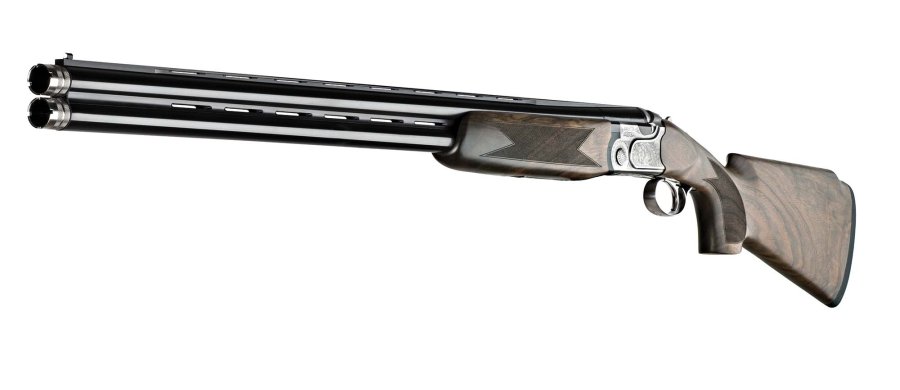 Beretta 691 Vittoria, a gun for sporting ladies 

Chambered in 12/76 gauge, the 691 Vittoria Sporting is available in three barrel lengths – 66, 71 and 76 cm respectively.
Barrels feature the Steelium technology which involves cold hammer forging followed by a heat treatment with vacuum relieving. This gives the steel barrels excellent sturdiness and stability.
The barrel internal profile is the Optima Bore HP, designed to offer the best performance even when using cartridges with HP steel shot. The pattern is always perfect and uniform for every type of hunt, also thanks to the Optima-Choke HP external chokes. The upper rib is finely checkered and leads the shooter's eye to a steel front sight with a white bead. The side ribs are ventilated. The frame is steel, embellished by a renaissance-style floral scroll engraving.

Being a gun dedicated to lady shooters, who generally have a smaller frame than male shooters, the Vittoria Sporting 691 features a semi-custom walnut stock with optimized proportions. The stock is a half-Montecarlo, reduced-pistol style with cheek piece, with 35/45/55 mm drop. Recoil pad is a Beretta Micro-core type, 15 millimeters thick.
Price for the Beretta 691 Vittoria is 2799 euro.