Article also available in other languages
The Italian-based Fabbrica d'armi Pietro Beretta S.p.A. company launched the A400 Xplor Unico semi-automatic hunting shotgun in late 2009, after a 3-years long research-and-development phase.

The A400 "Xplor Unico" model was indeed a small revolution in its field, sporting a plethora of innovative features that made it an instant international top seller.
It didn't took much before Beretta engineers decided that the design was reliable and well-performing enough to deserve a modification that would make it suitable for purposes other than mere hunting.
It was somehow a historical decision, as it marked Beretta's direct return to the defensive and tactical shotguns market.
Ever since 1995, when the Beretta Holding was established, Beretta itself had in fact stopped the manufacture of non-hunting shotguns under its own brand, leaving it to Benelli, another well-launched Italian company which has been under Beretta ownership since 1983.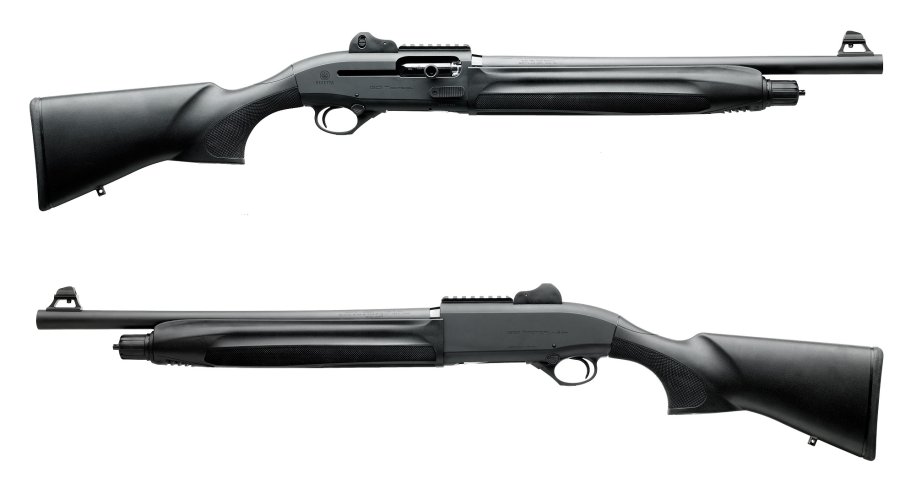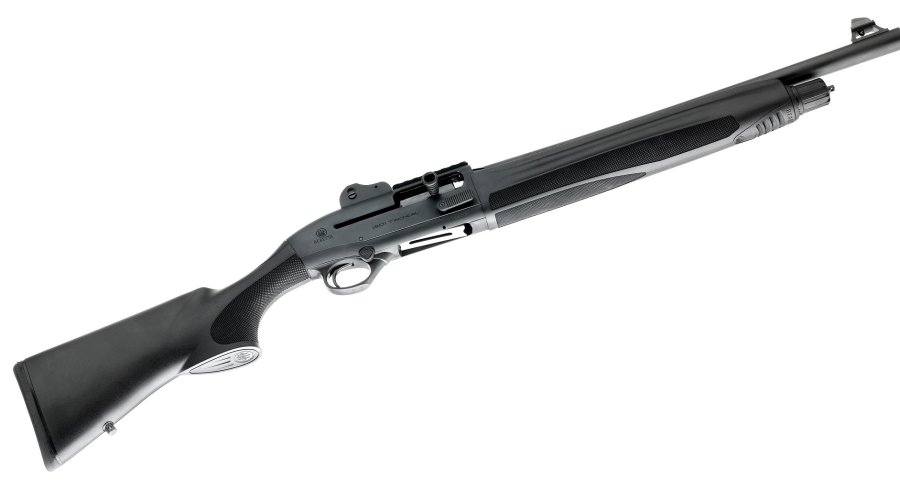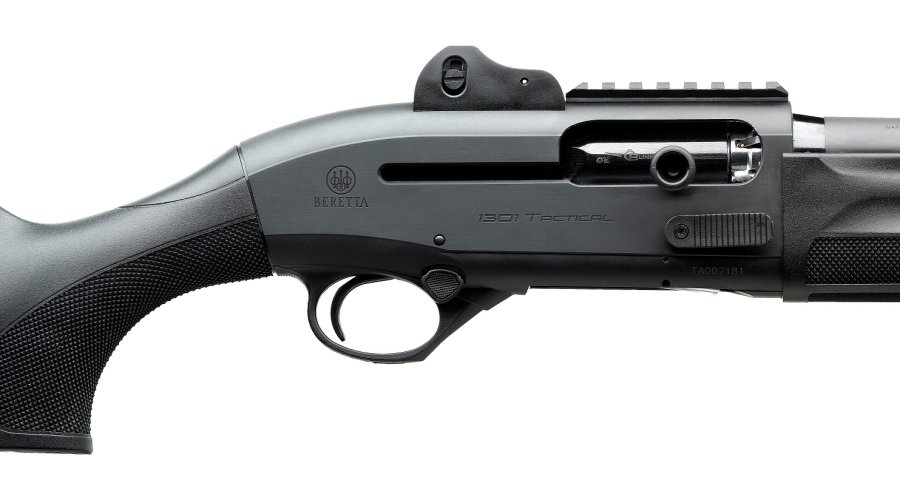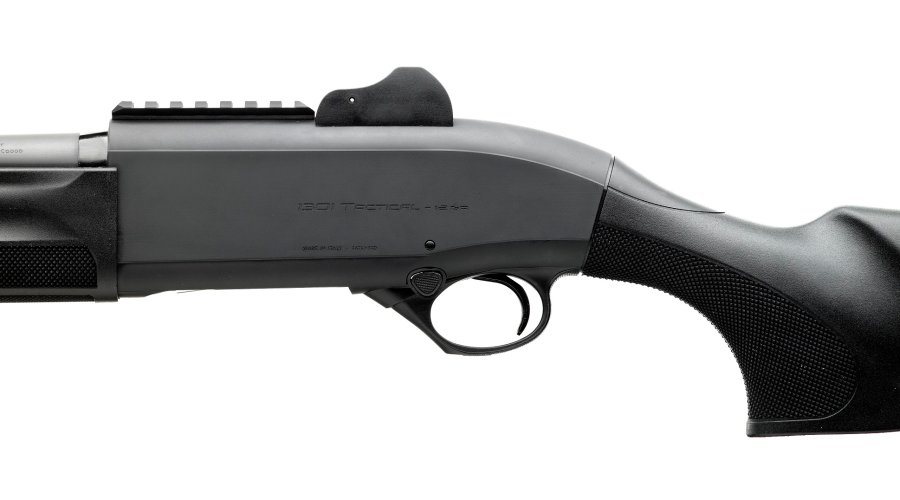 The first new Beretta "non-strictly-hunting shotgun", dubbed the Tx4 Storm and initially launched in 2011, may be considered the forerunner of the new Beretta 1301 "Tactical" model.

First showcased early on this year, during the gun industry's trade shows season, the Beretta 1301 "Tactical" has been christened to bring back to mind the 1201-FP model, which was Beretta's last tactical shotgun, dating back to the early 1990s.
The new Beretta 1301 "Tactical" shotgun is built around a black hard-anodized, machined aluminium frame drilled and tapped for a MIL-STD-1913 "Picatinny" top rail, allowing the use of optical aiming systems that would be ancillary to the factory-issue LPA "Ghost Ring" sights.
All controls are located on the left side of the frame − and all of them (safety catch, hold-open release button, cocking lever) sport a checkered surface and an oversized profile for an easier and slip-proof access and operation, in the style of the best custom "race guns".
The stock and the handguard of the Beretta 1301 "Tactical" shotgun are manufactured out of black, high-strenght synthetic, and both sport ergonomically-shaped and checkered palm swells. The stock can be adapted to the height of each individual shooter through the installation of spacers.
The 47cm./18.5" Steelium barrel is cold-hammer forged, deep-drilled and vacuum-distended out of Nickel-Chrome-Molybdenum based steel; it sports an outer blued finish, and is proofed for pressure levels up to 1370 Bar, making it safe and reliable to use with steel shots and other "hard" loads.
The magazine tube holds up to six 12-gauge shotshells with a 76mm/3" case (a.k.a. "Magnum" shots); the Beretta 1310 "Tactical" shotgun is 96cm./37.8" long overall, and thus perfect for confined spaces.

Standard with the Beretta 1301 "Tactical" shotgun are Nickel-plated, high-resistance steel OptimaChoke HP chokes: featuring enlarged cones and a redesigned internal profile, the OptimaChoke HP chokes are known to reduce attrition, minimize pattern dispersion and improve groupings, and prevent wear or corrosion when used with steel shots or otherwise non-lead ammunition.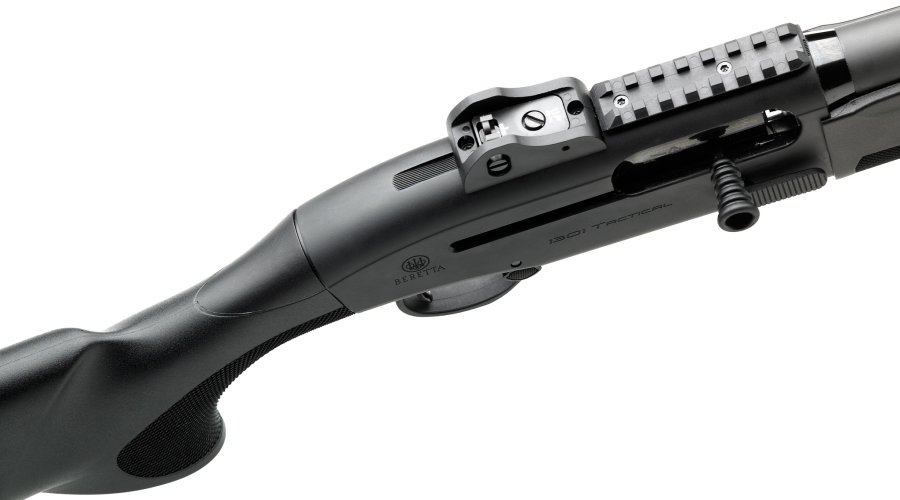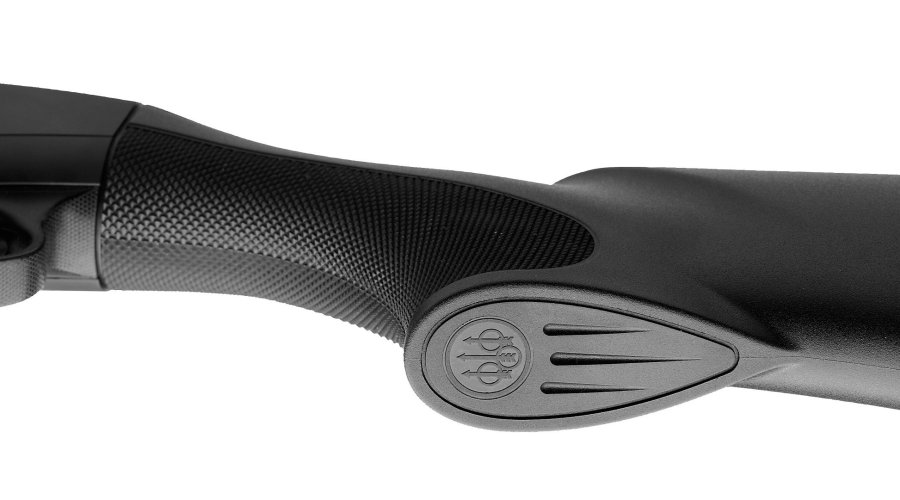 This video has been hidden because of an external service (YouTube) that could potentially collect personal data.Allow video services for the duration of the visitAllow video servicesStop allowing video services
At the heart of the Beretta 1301 "Tactical" shotgun is the well-known Blink working system, based upon an innovative piston with elastic scraper bands doubling as gaskets, and offering 36% faster reloading time if compared with all its most direct competitors; this means that the Beretta 1301 "Tactical" shotgun is a true fast shooter, which can be vital for military and Police operators in tactical deployment situations.

The Beretta 1301 "Tactical" shotgun is however also an excellent choice for other purposes that may require fast multiple discharges, including private security services, home and property protection, and dynamic sports shooting disciplines such as 3-Gun competitions.
Although available only in the United States for the first two quarters of 2014 at a manufacturer's suggested retail price of 1059.00US$, the Beretta 1301 "Tactical" shotgun is now exported worldwide; details will vary from Country to Country, though, and prospective buyers may want to inquire with their respective national Beretta distributors for local availability and pricing.

IPSC and 3-Gun shooters will be interested in knowing that a specifically-dedicated variant of the design also exists, dubbed the Beretta 1301 "Comp" and featuring a wide, ventilated barrel rib; the Beretta 1301 "Comp" model can also be equipped with a longer barrel that would match the lenght of an optional magazine extension.
This video has been hidden because of an external service (YouTube) that could potentially collect personal data.Allow video services for the duration of the visitAllow video servicesStop allowing video services