Springfield Armory adds two new variants of the its Hellion bullpup rifle, with 18" and 20" barrel length respectively, both chambered in 5.56x45 mm NATO (.223 Remington).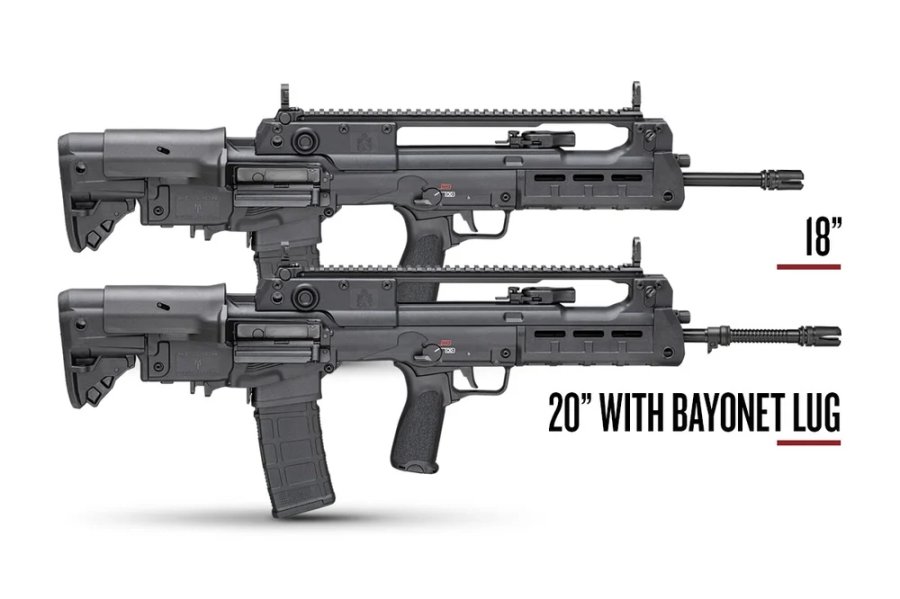 The Hellion is a semi-automatic rifle that is derived from the Croatian HS Produkt VHS-2 assault rifle. Springfield Armory, which has been successfully distributing the guns of the Croatian company in the USA for years under the brand name "XD", has been offering the semi-automatic version renamed Hellion since 2022. The standard model is a gun in bull-pup configuration with a 16"/406 mm barrel that weighs approximately 3,630 grams unloaded and reaches an overall length of 71.7 to 75.5 cm, depending on the position of the stock that is adjustable in length, with five fixed positions. The Hellion comes with QD mount points on both sides. The gun is gas-operated with a two-position adjustable gas block (with "S" suppressed and "N" normal modes to adapt to conditions and ammo availability) with short-stroke piston so as to ensure operation even when a suppressor is fitted. The charging handle is non-reciprocating and ambidextrous. The Picatinny rail on the top of the action allows the mounting of any type of iron or optical sights. The handguard has M-Lok slots that further extends the accessibility of this modern and ergonomic firearm. Stock is 5-position adjustable with cheek riser. Front Sight is an integrated flip-up, elevation adjustable type; the rear sight is also integrated flip-up with 5-Position aperture, and windage adjustable.
The Springfield Hellion rifles are fed from Magpul PMAG Gen M3 30-round double-stack magazines.
Two new variants for the Springfield Armory Hellion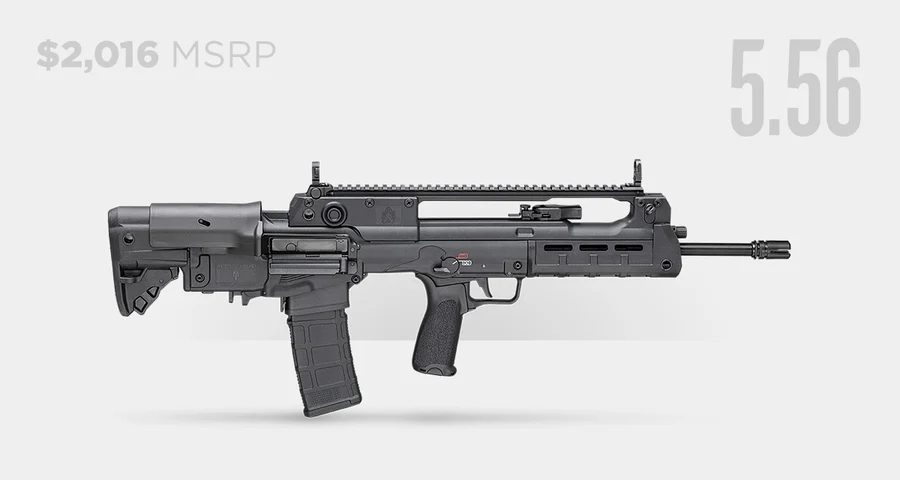 This is how Springfield Armory introduces the new variants: "The Hellion offers American shooters a semi-automatic version of this highly capable and fully ambidextrous firearm. The newly released variants feature extended 18" and 20" barrels, resulting in a 5.56mm that still offers the compact handling characteristics of a bullpup, but with enhanced velocity and downrange performance."
In particular, the 20"-barreled version of the Hellion features an overall configuration similar to that of the Croatian VHS-D2, a designated marksman version of the VHS-2. The 20" Hellion also features a distinctive ribbed forward section of barrel for enhanced cooling as well as an integrated bayonet lug. The 18" variant, on the other hand, still offers a short overall length for compact handling.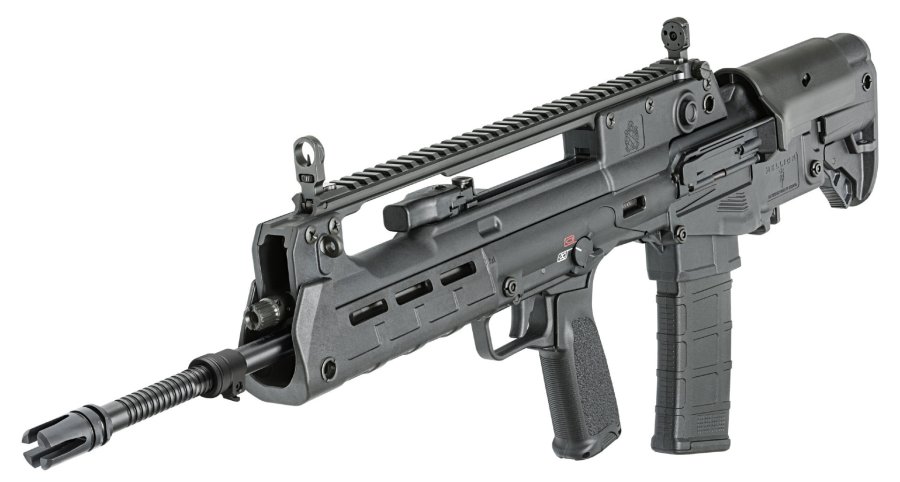 The rifles are outfitted with a four-prong flash hider and feature a Melonite coating for corrosion resistance. Prices (MSRP in the U.S.) are $2,016 for the 18" variant and $2,031 for the 20" variant.