Article also available in other languages
US-based Sturm, Ruger & Co. gunmaking company first introduced the Gunsite Scout Rifle at the 2011 SHOT Show, with commercial distribution starting immediately thereafter.

The rifle was patterned after the design and technical features of one of Ruger's earlier, most successful rifles − more specifically, the M-77 bolt-action hunting design − and was designed to meet the criteria established in the 1980s by legendary colonel Jeff Cooper for a modern "Scout Rifle" − this being a multipurpose bolt-action rifle that could serve for hunting, sports shooting, Police patrol or tactical applications, or even defensive purposes, which should sport a compact and lightweight layout, a practical sling for quicker shouldering, and a forward-mounted, long eye relief optical sight that would leave the action fully accessible for either easier reloading or quicker troubleshooting.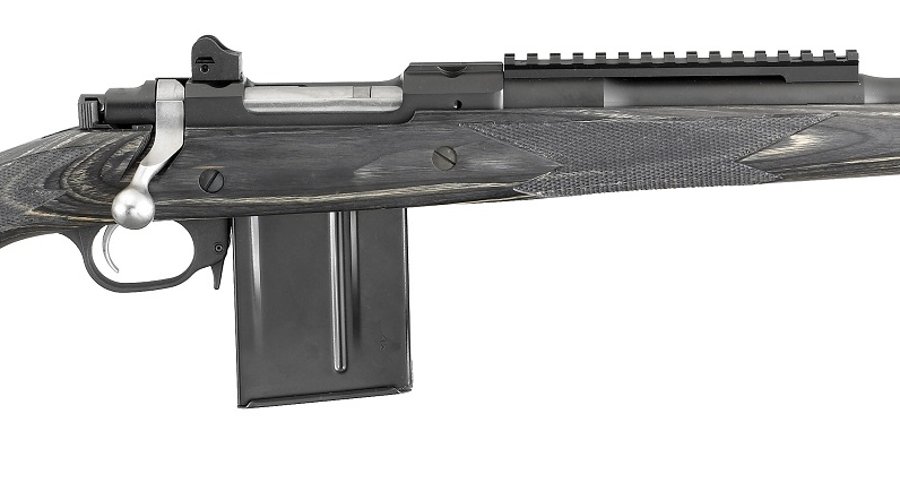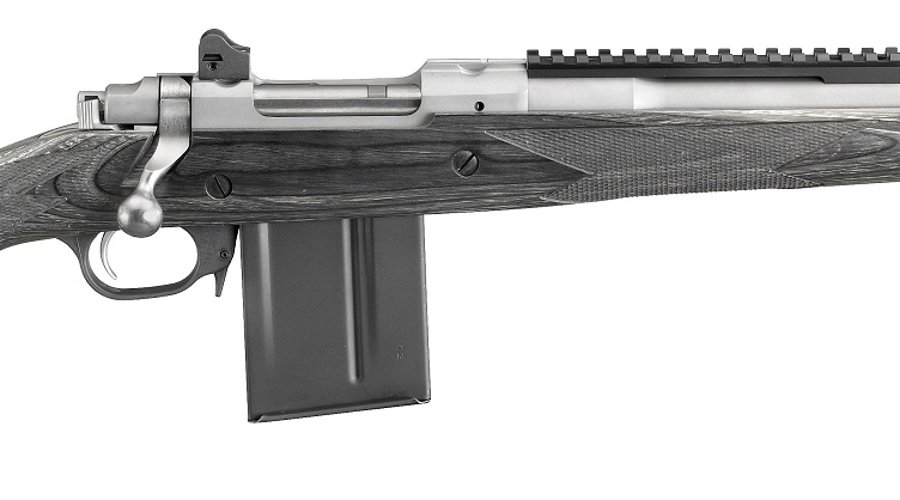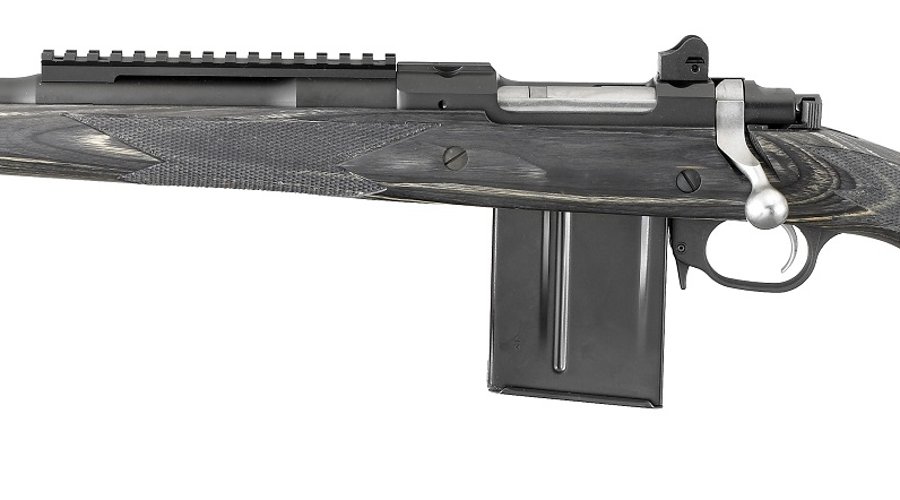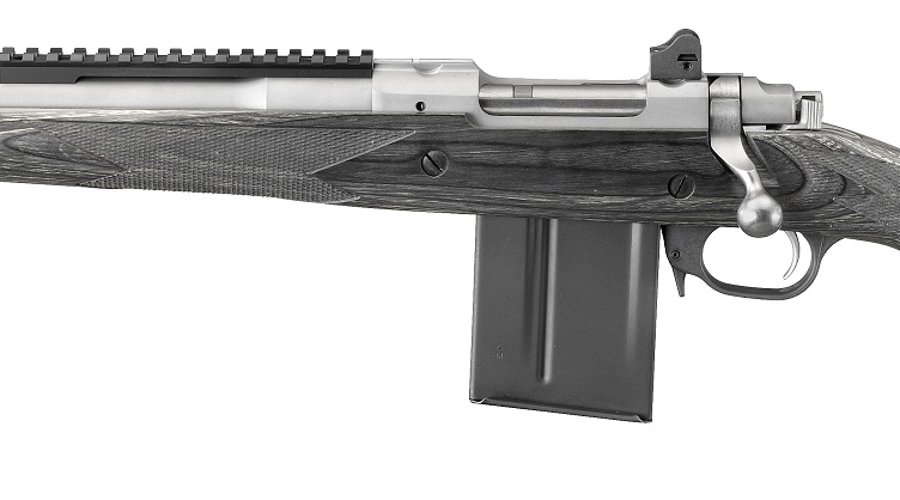 The compact Ruger Gunsite Scout Rifle was designed in close collaboration with Jeff Cooper's own-founded Gunsite Academy, and has been made available in left-handed and right-handed configurations, in a plethora of finishes, and with 419mm/16.5" or 457mm/18" barrels. It was chambered for the 7,62x51mm/.308 Winchester caliber, and fed through proprietary detachable magazines, available in metal and polymer versions as well as in 5-rounds or 10-rounds capacity.

The versatility of the Gunsite Scout model − which the Ruger Firearms company stressed in its marketing campaign for the rifle, dubbing it "The one rifle to have if you could have only one" − was acclaimed by shooters in the United States and all throughout the world; the overall quality and performance levels earned it an award as the "Rifle of the year for 2011".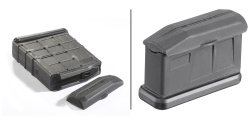 Capitalizing on the huge market success of the 7,62mm/.308 caliber version, Ruger Firearms decided to meet the increasing demand of many shooters for different caliber variants of the same design.
On September 8th, 2014, Sturm, Ruger & Co. launched the 5,56x45mm/.223 Remington caliber version of the Gunsite Scout Rifle; much like the earlier 7,62mm/.308 caliber model, it's built around the Ruger M77 system, sporting a Mauser-type bolt action and a non-rotating extractor, while feeding through detachable magazines whose release button is akin to the one found on Ruger's own Mini-14 semi-automatic carbine.
The new 5,56mm/.223 caliber Ruger Gunsite Scout Rifle comes with a grey laminate wood stock, whose rubber recoil pad can be fit with buttpad spacers to properly size the lenght of pull for different shooters, or varying levels of outerwear or defensive gear; three ½" spacers are included with the gun.

The rifle is also factory-equipped with a front post sight and with a fully adjustable rear sight, as well as with a MIL-STD-1913 "Picatinny" rail for optical sights mounted in the eponymous "Scout" position; attachment points for sling rings are also included.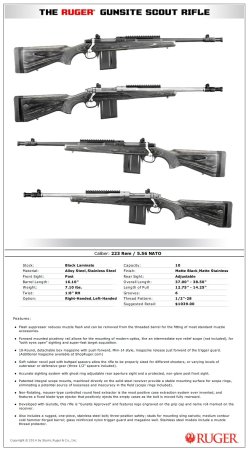 The overall lenght of the 5,56mm/.223 caliber Gunsite Scout Rifle may vary from 93,98cm./37" to 97,79cm./38.5", depending from the number of buttpad spacers used; the cold-hammer forged barrel comes with six right-handed grooves, with an 1:8" pitch, and with a birdcage-style flash hider screwed on an 1/2"-28 threaded muzzle that can be removed and replaced with other barrel attachments, such as aftermarket muzzle brakes, sound suppressors, or target crowns.

The overall weight of the rifle tops 3,22Kg./7.1lbs. unloaded. The 5,56mm/.223 caliber Ruger Gunsite Scout Rifle comes with alloy steel barrel and receiver, which are available in matte black or stainless finishes; it is also available in left-handed or standard right-handed configurations.
All in all, Ruger decided to go for a basically "scaled-down version" of the extremely successful original design.
The only possible drawback may be found in the magazine: the company decided to use 5-rounds or 10-rounds, metal or polymer proprietary magazines, very similar in design to those used on the 7,62mm/.308 caliber variant and whose aftermarket price remains quite high up to date.
That's the only real missed occasion of the new 5,56mm/.223 caliber Gunsite Scout Rifle: the use of STANAG 4179 (AR-15 type) magazines, or even of Ruger's own Mini-14 magazines − all of which are plentiful and cheap both in the United States and abroad − would have contributed to boost sales even more than what Ruger can reasonably expect already.
Its combination of features, however, still makes the 5,56x45mm/.223 Remington caliber Ruger Gunsite Scout Rifle a good choice for sports shooting, varmint hunting, Police patrol deployment, defensive purposes, and animal regulation.
The new variant of the Ruger Gunsite Scout Rifle is currently offered in the United States of America at an MSRP that ranges between $1.039,00 for the matte black version and $1.099,00 for the stainless version.
There's no word concerning export availability up to now, but it's reasonable to assume that international sales may start sometimes around 1st quarter 2015, if not already within 4th quarter 2014 for some Countries.