Brocock was founded in 1989 in the old Gun Quarter of Birmingham, and ever since it has played a significant part in the UK airgun industry. Brocock started with their Air Cartridge System pistol and continued with their amazing PCP (Pre-Charged Pneumatic) air rifles. In March 2014 the company was purchased by Diana Group owners of Italian gun makers Marocchi & Breda. The group is a major "force" and have been making guns since 1922. Marocchi also owns Daystate airgun company. Mixture of this great companies and the open minded approach to innovation and development gives the opportunity to the engineers to create one of the best air rifles in the world.
Brocock's all-new XR Series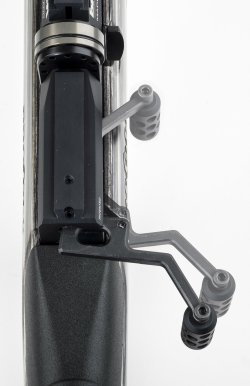 Brocock XR series – an all-new range of compact, sidelever-operated PCPs that's meant to replace Brocock's current line of Bantam, Commander HR and Concept-Lite models. Besides its new sidelever system, the XR line-up also brings a list of technical improvements, increasing power output, shot-count and reliability – all very relevant to shooters and hunters. The firing system on all XRs has also been refined using the very best and latest CNC manufacturing processes that deliver ultra-fine tolerances.
Brocock's integrated XR series is designed to be modular, accepting parts and fittings across the range, and all rifles are compatible with "AR" styled part upgrades and accessories.


The XR and Sniper XR models incorporate Brocock's innovative semi-bullpup design that vastly improves gun handling and rifle "pointability", while the Commander XR and Concept XR versions feature an adjustable telescopic stock that allows pull-length adjustability for different shooting scenarios, shooting stances or tailored gunfit. 
In actual fact, the XR series stands among the shortest air rifles on the market, with the Mini XR measuring just 820 mm from its adjustable butt to its silenced, shrouded muzzle.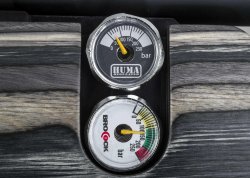 All but the standard XR incorporate a highly-advanced regulator system, developed in partnership with Dutch regulator specialists, Huma-Air. When combined with the XR's latest hammer design, the technologically advanced "reg" precisely meters air release to totally eradicate any power curve and ensure minimal shot-to-shot deviation as the rifle cycles through its usable air charge – both important factors in improving downrange accuracy.
The Huma-Air regulator also returns an even higher number of shots per fill-up. A big bonus for those who opt for an XR model in high-power format. 
Now all models in the XR series feature an on-the-fly power adjuster, removable 10-shot magazine, choked barrel with integral shrouded silencer/moderator and match-feel adjustable trigger. They can be configured with a variety of bottle, stock and power 'Magnum' options across three calibers (.177 / 4.5 mm, .22 / 5.5 mm and .25 /6.35 mm – would love to get my hands on the last one and go out on to a squirrel cull).
With production now underway, the full XR range is already available in gun shops with retail prices starting from £ 899.


Multiple power settings via side power adjuster 
Removable self-indexing 10-shot rotary magazine with single shot tray supplied
Revised hammer and valve assembly
Two-stage trigger
Resettable safety catch
Ambidextrous polymer or grey laminated stock
Adjustable cheek piece and 2D adjustable butt pad (XR)
Collapsible stock (Commander XR/Concept XR)
Underside Picatinny rail
Full length, built-in fully baffled moderator with adapter for second stage silencer
Mini shroud available (removes internal silencer) 
| | |
| --- | --- |
| Available calibers:  | .177 /4.5 mm, .22 / 5.5 mm and .25 / 6.35 mm (FAC only)  |
| Power:  | model/territory dependent – from 12ft / lb to 55 ft / lb (16-75 J)  |
| Overall length: | from 32"/820 mm – model dependent  |
| Barrel length options: | 17"/432 mm or Magnum 23"/600 mm |
| Typical weights:  | 400 cc – 6.8 lb/3.1 kg; 500 cc – 7.3 lb/3 kg; 480 cc carbon-fibre HiLite – 6.4 lb/2.9 kg |
| Dovetail width:  | 11.5 mm with optional 20 mm Picatinny (standard on Commander XR) |
| Valve Type: | XR – non-regulated; Sniper XR, Commander XR, Concept XR – Huma-Air Regulated  |
| Trigger: | two-stage, adjustable |