Article also available in other languages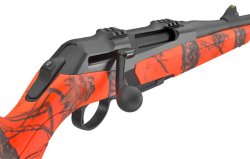 Tracking and drive hunting are exciting and challenging forms of hunting. Not only do hunters need a whole lot of experience – they also require special equipment. Now the manufacturer has built on the Helix product line to incorporate a version specifically designed for tracking and drive hunting: it is called the MERKEL Helix Tracker.
As seen at IWA 2014, MERKEL is focused on systematically developing this successful model. And here is the next step, hot on the heels of the expansion in caliber range and the Alpinist model, designed specifically for mountain hunting.
The rapid-repeater MERKEL Helix is predestined for drive hunting, a discipline in which quite often, everything comes down to how quickly you can release that second or even third shot. So straight-pull bolt-action rifles are unbeatable, predestined even, to satisfy the requirements that come with drive hunting and tracking. 
Fitted with the right caliber, this easy-to-handle rifle is a supremely accurate, specialized tool at short to medium distances. The distinctive ball on the bolt grip provides for a firmer hold and even faster reloading.
All these characteristics are important in tracking, too – the Tracker's second field of expertise. The rifle is easy to handle and well balanced. Although just 47 centimeters in length, the barrel is 19 millimeters thick (semi weight) and has a drive-hunt sight for the quick shot at short distances with the scope removed.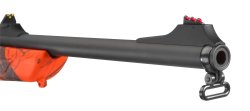 The short barrel makes it easier to handle in thickets.
The MERKEL Helix comes with the option for a double sling swivel, so you can strap it over your shoulder like a backpack. The attachment-eyelets on the rear stock are easy to remove without tools, mating with a swivel sling-eyelet right at the front of the barrel. 
The new MERKEL Tracker is factory fitted with a 5-shot magazine. A special magazine catch on the magazine port ensures it cannot be lost, even in the densest underbrush. Replacing the magazine on the fly is still easy because there is no magazine lock to release. 
The buyer can choose between a plastic stock in Anthracite or Camouflage Orange. The fluorescent orange of the stock is useful: invisible to game, it lets your fellow hunters know precisely where you are.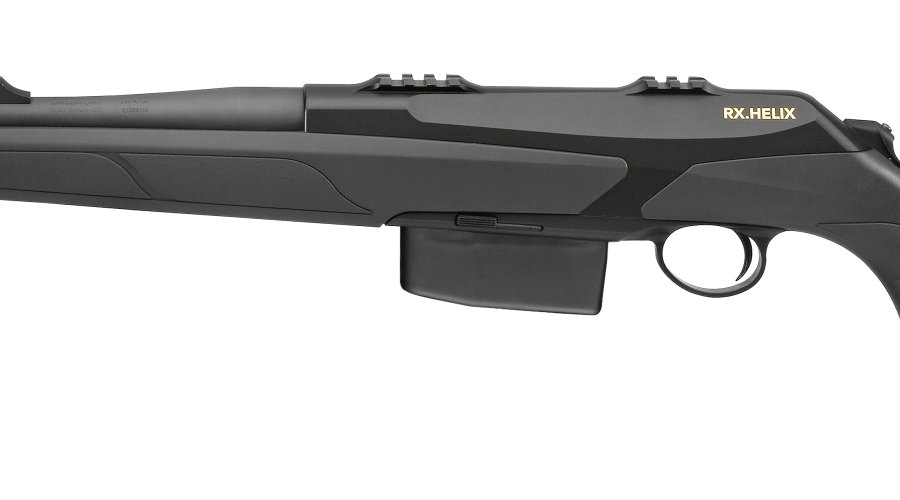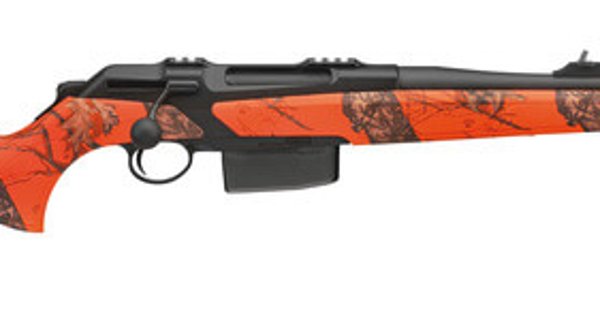 Technical Info on the new MERKEL HELIX "TRACKER":
- Five-shot magazine, magazine catch
- Bolt grip with ball
- Backpack sling swivel eyelet system
- Short 470 mm semi weight barrel
- Drive-hunt sights
- Explorer plastic stock
- Currently available in the following calibers: .30-06 Spr, .308, 8x57 IS, 9.3x62
- Price in Germany: €2,589 (recommended retail price incl. VAT in Germany)
The new model is available now.