Article also available in other languages

Headquartered in the Spanish town of Saint Boi de Llobregat just outside of Barcelona, the GAMO Outdoor company is one of the world's premiere manufacturers of low-power and high-power airguns; with a plethora of models in its catalogue, ranging from pistols to sub-machineguns to carbines, GAMO offers something to meet the needs and the tastes of all airgun shooters, be them youngsters using airguns to learn the basics of marksmanship and safe gun handling or high-level competitive athletes going always looking the first place in target shooting competitions.
Every year, GAMO has something new to offer to the global market and to the varied world of its faithful customers; among all other new products launched during the year 2013, what definitely stands out is the Whisper IGT, one of GAMO's most solid and powerful air rifles ever, coming equipped with a revolutionary technology.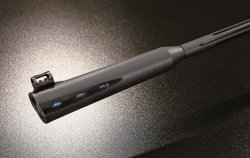 The efforts spent by the GAMO's Research, Development and Innovation department for the production of a stylish and efficient product are evident even at the first glance: the synthetic thumbhole stock is both stylish and practical, serving both left handed and right handed users with equal efficiency. 
Its almost artistic shape − ridges and edges, with bored spaces incorporated in its thumbhole ergonomic design − perfectly matches with total practicality and allows the user to reach and operate the trigger more easily and in the most natural way, a key element for an accurate shot.

But this is not all; users will soon be delighted that the ergonomics of the design allow an easier and more natural sighting: shooters will be able to alight sights more rapidly, for maximum confidence and accuracy in shooting.

The Whisper IGT carbine represents the perfect symbiosis of GAMO's leading-edge technology. At its core is a brand new pneumatic charging system, consisting in an inert gas piston that replaces the classic spring loader found on the previous GAMO models and still today in the vast majority of the competitors' products. 

Furthermore, the innovative IGT − Inert Gas Technology system allows a greater regularity in fast firing and ensures a significant reduction in vibration, all resulting in a lower level of dispersion and thus providing for even more accuracy on target.
The simplified IGT System's loading procedure requires less effort, is smoother and more constant, and eliminates most, if not all, of the typical resistance and friction provided by standard spring-loading mechanisms − given the fact that, plain and simply, there's no spring there.
The technological innovation of the GAMO Whisper IGT carbine also goes as far as including the entire trigger system.
GAMO's new Whisper IGT air rifle comes equipped with the SAT trigger, a two-stage trigger with a very well-defined and soft first stage and a clean, smooth and precise second stage, allowing for less jerking and significant more accuracy. 
The GAMO company is currently incorporating the SAT trigger system in its entire line of rifles, in a steady process that in the near future will make the SAT trigger a factory trademark for GAMO and probably the main feature by which the company itself will be known − so to speak, much like Savage Arms is known for the AccuTrigger.
This video has been hidden because of an external service (YouTube) that could potentially collect personal data.Allow video services for the duration of the visitAllow video servicesStop allowing video services
Last, but not least, the GAMO Whisper IGT's folding barrel incorporates the GAMO-patented Whisper ND52 noise reduction technology technology: the built-in front barrel prong is composed by a number of polymer chambers with a sound absorption function, that will effectively reduce the noise signature of this carbine by up to 52% over the noise levels of a standard high-power air rifle.
The GAMO Whisper IGT air rifle is already available for sale in most of Countries reached by the GAMO distribution network, and comes in 4,5mm (.177) or 5,5mm (.22) caliber, with a muzzle energy level that reaches up to 24 Joules − around 17.7 foot-pound. The current street price for the GAMO Whisper IGT ranges around 300.00US$ in the United States and around 200.00€ in Europe, with some differences − even significant − from Country to Country depending from local regulations, taxes, and other variants.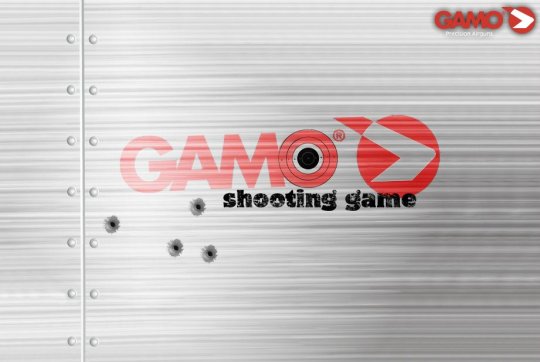 GAMO Outdoor, SL.