Article also available in other languages
Following the brief anticipation at the ARMS & HUNTING Expo in Moscow, last October, the 2013 edition of the Paris MILIPOL expo − dedicated specifically to military and police equipments, weapons and technologies − in late November was the right time for official announcements.
The Arsenal Firearms international Company,  whose main headquarters are located in the town of Gardone Val Trompia − in northern Italy − shocked and rocked the arms world in the past months with the revolutionary AF-1 Strike One and AF-2011 A1 Second Century semi-automatic pistols − whose long overdue global distribution was held back for months due to bureaucratic problems and has been cleared to fully start only recently.
Now, the company announced that a new creature is ready to roll: the SPR-1 bolt-action long-range "Special Purpose Rifle", conceived with a plethora of extremely interesting features that are certainly to appeal civilian shooters and professional operators alike − and indeed the SPR-1 has been first of all conceived with military and Police shooters in mind.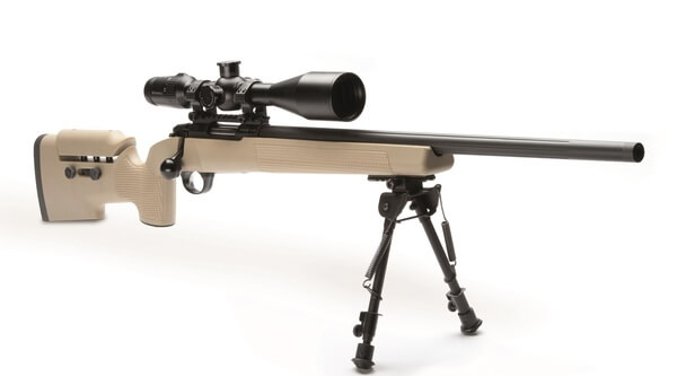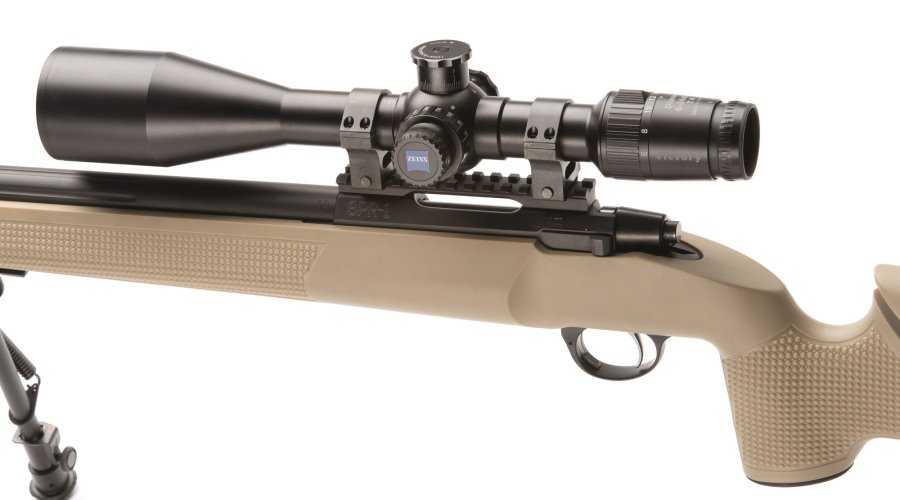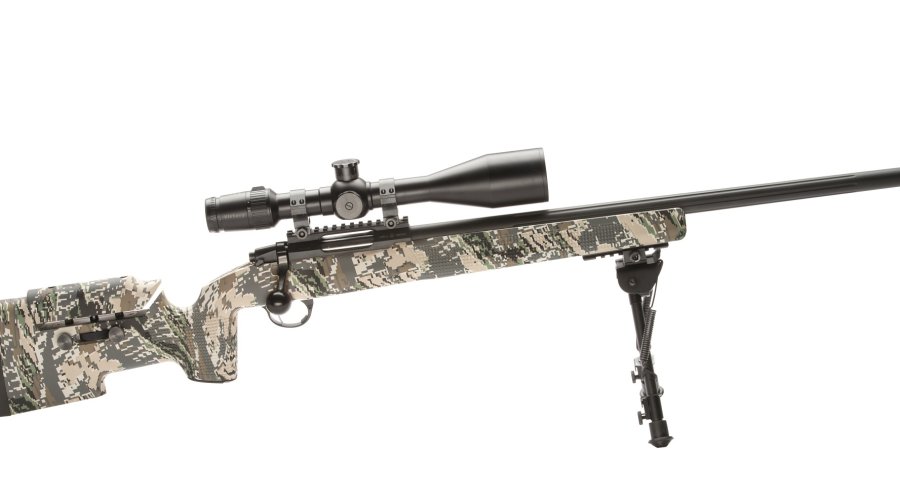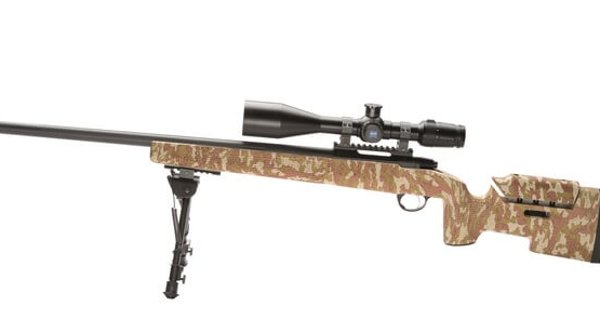 The SPR-1 bolt-action special-purposes rifle is 100% made in Italy, and its entire development and production phase required the full use of all the best technologies and expertises available to the Company, including state-of-the-art CAD and rapid prototyping capabilities.

All metal parts are manufactured with last-generation CNC machineries, so to achieve the highest coupling levels, with very low tolerances, and prevent rattlings or other mismatches that may have negative effects over performance.
That's the case of the action, which features two 180° locking lugs and an oversized cocking handle with a 60° rotation and precise headspace to zero tolerances, honed to a shine, for fast and reliable operation even with gloves or under adverse environmental conditions, such as presence of sand, ice or extreme heat.

It also features a three positions switch which allows to engage two different safeties: one will prevent the gun from firing and will lock the bolt in closed position, while the other will allow the bolt to be cycled to empty the chamber. The SPR-1 rifle will be available in short-action and long-action variants.
The 610mm heavy-profile, fluted barrel is blued, cold-hammer forged, internally lapped to mirror finish, and features a rebated 90° crown for zero guess work for the professional shooter, no matter the ammunition or environmental conditions.
The Arsenal Firearms SPR-1 stock is cosmetically patterned after the US-made McMillan design − being this the standard on which all others are judged! − and has been ergonomically re-engineered for maximum shooting comfort.
It is also totally made in Italy, and made out of a particular FRN (Fibreglass-reinforced Nylon) compound that's been further strenghtened through the addition of Elastomers, a particularly visco-elastic kind of polymer that ensures superior durability, resilience, and resistance to extreme temperature.

Arsenal Firearms has a strong presence in Russia, and a manufacturing facility at the outskirts of Moscow. It was thus easier − and somewhat necessary − for the company to come out with a product that may ensure flawless operation and superior reliability even in arctic or sub-arctic temperatures.
The Arsenal Firearms SPR-1 rifle stock comes with an extendable buttpad, an adjustable cheekpiece, and a retractable monopod that will provide further stability in all firing conditions. It also comes with an integrated aluminium bedding that allows the barrel to float while preventing counter-productive vibratons from affecting the performance levels.
Arsenal Firearms' SPR-1 special-purposes rifle also comes equipped with a short MIL-STD-1913 "Picatinny" rail factory-installed under the handguard that will allow the use of a Harris-style folding bipod. Two additional Picatinny interfaces can be installed on the two sides of the handguard itself to allow the use of tactical accessories such as laser target designators, gunshot locators, or more.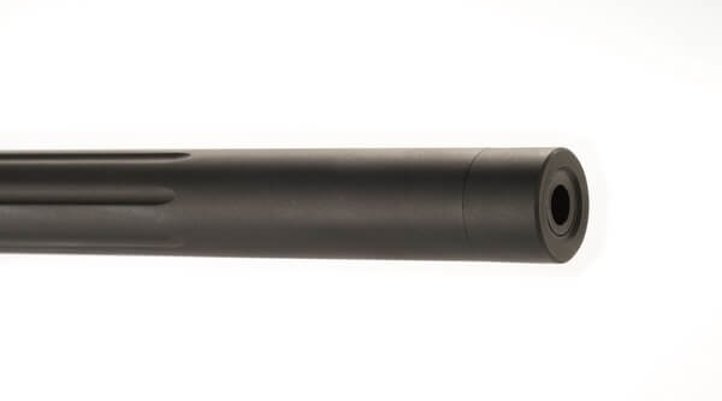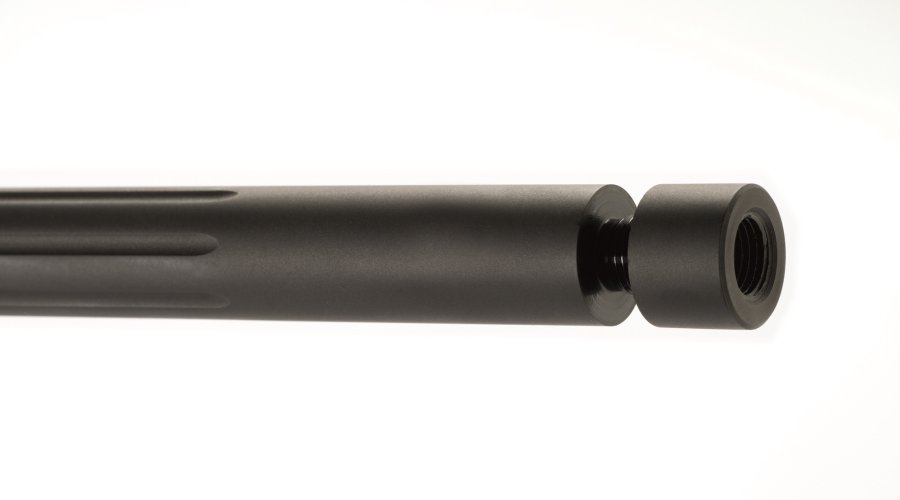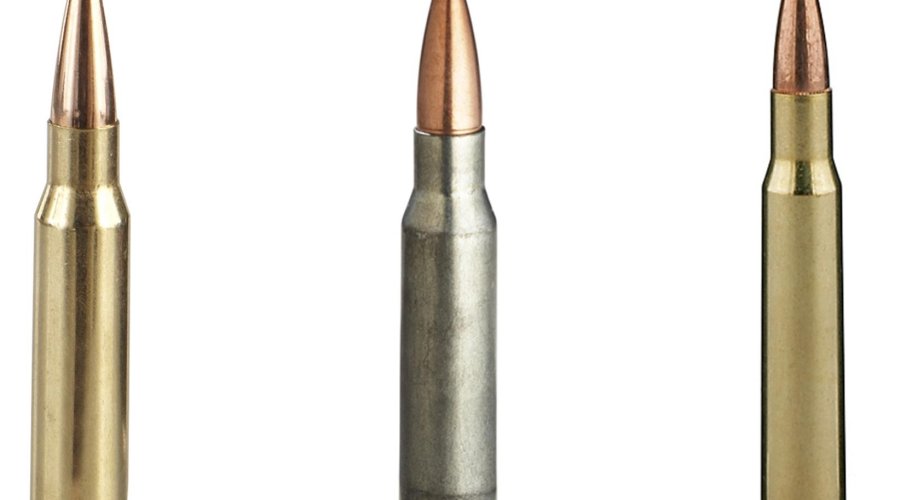 The SPR-1 rifle trigger is adjudstable, and is factory-set for a 300-grams weight. Customers may weight it up or down to a minimum level of 100 grams.
The SPR-1 rifle is compatible with any military-grade or commercial grade optical gunsight, as it comes equipped with a steel top Picatinny rail and steel quick-release 30mm rings and bases, either in low, mid or high raise configuration, to accommodate any kind of long range scope, with objective bells up to and including 60mm diameter. The natural optical eye relief of the scope can be further adjusted also through the travel of the rings on the rail, in reason of almost 2 full inches in both direction, allowing virtually any shooter to get accustomed to the rifle in a very short time.
The Arsenal Firearms SPR-1 special-purpose rifle samples to be sold to military and police operators will also come equipped with a threaded muzzle that will allow the use of silencers, sound suppressors, flash hider, or a purposely-built sound disperser, conveived for combat environments and military deployments, which will make it nearly impossible for the enemy to locate the direction of the gunshot if the operator's position is 100 metres away or more.
All the metal surfaces are coated with anti-reflex finishes, and are ready to be custom camo-painted if needed. The FRN/Elastomer stock also comes with a plethora of digital camo finishes − ranging from standard foliage green to multi-terrain, from desert tan to arctic − and also features a rubberized Soft-Touch finish that's both slip-free and virtually noiseless in all environmental conditions, allowing stealth operation of the Arsenal Firearms SPR-1 rifle in tactical situations.
This video has been hidden because of an external service (YouTube) that could potentially collect personal data.Allow video services for the duration of the visitAllow video servicesStop allowing video services
The Arsenal Firearms SPR-1 special-purposes rifle will be made available in three calibers: 7.62x51mm-NATO/.308 Winchester − ideal for suppressed operations − .300 Winchester Magnum − powerful and flat-shooting, very common between Police forces and highly regarded by the U.S. Army − and 6.5-284 Norma − an outperforming sniper caliber that remains unbelievably accurate and effective up to 1000 yards.

All versions will feed through detachable 2-rounds, 5-rounds or 10-rounds polymer-coated metal magazines.
All Arsenal Firearms SPR-1 special-purposes rifles are factory-set and tested for out-of-the-box sub-MOA performance at 200 yards, and are issued with a proof target and account of the type of ammunition used, weather and other range conditions.
Last, comes one of the most attractive features of all: price.
It has not been explicitly announced yet, but Arsenal Firearms declares that the SPR-1 will be way lower than what competiting companies ask for similar products today − which would definitely be an advantage for those military forces and law enforcement organizations planning a large-scale adoption.
We should know more about the Arsenal Firearms SPR-1 bolt-action long-range rifle in a couple of weeks: its launch on the commercial market is slated to be announced at the 2014 SHOT Shown in Las Vegas (NV, USA) next January. So, if you want to know more, just stay tuned on ALL4SHOOTERS.COM!
Click here to read and download the Arsenal Firearms SPR-1 special purposes rifle factory brochure (.PDF, English)