Article also available in other languages

The USSOCOM - United States Special Operations Command has awarded the Remington Defense Division of Remington Arms Company, LLC. – a subsidiary of FGI - Freedom Group of Companies, Inc. – a $79.7 million dollar Firm Fixed-Priced, Indefinite Delivery-Indefinite Quantity (FFP-IDIQ) contract to provide up to 5,150 Precision Sniper Rifles ("PSR") and 4.6 million rounds of precision ammunition. This award is the result of full and open competition conducted by USSOCOM.
Remington Defense will serve as the system integrator for the PSR, which is a durable sniper system capable of providing accurate target engagement and modular capabilities in barrel length and caliber conversion. Remington Defense will utilize two other Freedom Group companies in the production process; Barnes Bullets will produce ammunition and AAC - Advanced Armament Corporation will manufacture muzzle breaks and suppressors.

Remington Defense already holds the U.S. Army's $28M contract for 3,600 XM2010 enhanced sniper rifle systems. Remington Defense will be able to leverage its sniper management, workforce, and supply base to ensure the delivery of quality and highly-effective PSR systems.
The PSR award further establishes the dominance of the Freedom Group companies in sniper system expertise, technology, and manufacturing capability for the U.S. Armed Forces and Law Enforcement Agencies. The Freedom Group of Companies has the ability to produce a fully integrated sniper system consisting of firearm, suppressor, and ammunition products; its capabilities provide customers with unparalleled product affordability, quality, and technology.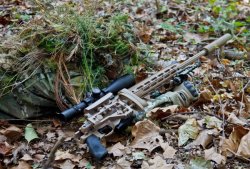 « We are proud to provide our military Special Operations Forces with top-of-the-line technology,» said George Kollitides II, Chairman and Chief Executive Officer of Freedom Group and Remington Arms.
« The expertise, quality and centuries of experience at Remington are clearly recognized. This award not only represents a new era in precision sniper systems, but also proves that an American manufacturing company can still expand its product offerings and compete in this modern age to provide best in class weapons, ammunition, and suppressors to our troops defending freedom around the globe.»
« Members of our Armed Forces, and especially those on Special Operations teams, are our Country's first line of defense,» said John Day, Vice President and General Manager of Military and Law Enforcement. « They deserve the highest quality and newest technology available. Every aspect of the PSR was designed with this in mind.»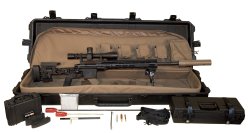 Over the past four years, Remington Defense invested in its ability to compete in the government small arms space by modernizing production facilities, focusing research and development on end-user requirements, and ensuring consistent and repeatable quality in a high-volume, high-mix manufacturing environment.
Remington Defense won the PSR award with the MSR - Modular Sniper Rifle, specifically conceived to run, and win, for this competition. A new level of surgical precision, the MSR was designed for operators by operators. It combines lethal accuracy at 1500 meters with a user adjustable folding stock, free-float handguard, and the potential to change barrel lengths and calibers within minutes at the user level from .338 Lapua Magnum to .300 Win Mag to 7.62x51mm-NATO. This patent-pending system addresses the long range and medium range needs of the modern battlefield in one package designed to meet multiple military requirements. The MSR is mission-adaptable with just a change of the bolt face, barrel, and magazine, and features lightweight, efficient design and optimal material selection for performance and corrosion resistance – this system truly never has to leave the battlefield.