Article also available in other languages
Is not a mystery that the United States internal civilian guns market is living a years-long phase of growing sales.
After the tragic Sandy Hook Elementary School shooting − that took place in Newtown (Connecticut) on December 14th, 2014 − the anti-gun lobby tried to use the personal and common drama of the victims, their families, and the Newtown community to push more gun control laws at State and Federal levels.
As a result, hundreds of thousands − if not millions − of Americans rushed to buy specific types of guns whose availability might have been restricted by said prospective anti-gun pieces of legislation.
Amongst them, many were first-time buyers: scores of law-abiding American citizens who had never felt the urge nor the need to purchase or own a gun went on to buy one in fear of being barred by law to do it in the future: it's always better to have a gun when you don't need it than to need a gun when you don't have one.
Most first-time buyers, however, have very little experience with firearms, and their demands and expectations are not high: all they demand is that their gun should be reliable and easy to use.
For this reason, a vast majority of the most highly popular semi-automatic pistols available on the market today may be out of question for these first-time gun owners.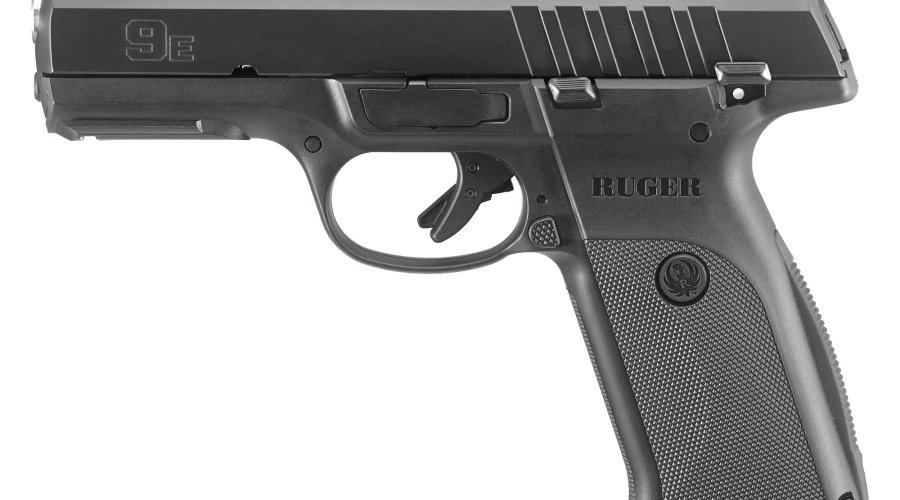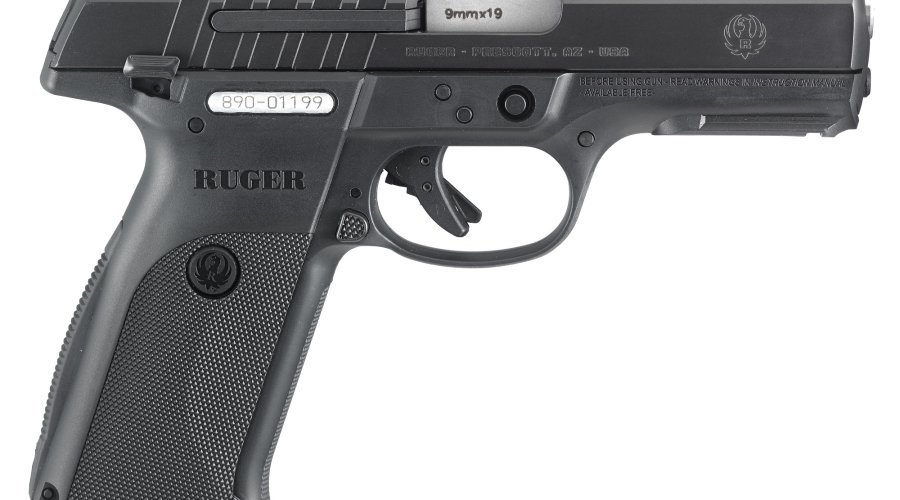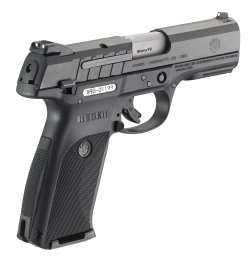 They may either find them "overkill", or "overly complicated", or even too expensive: the world is living through a lenghty economic crisis after all, and the price tag has its importance when it comes to gun purchases.
What these first-time buyers really need is a good entry level pistol, which would provide good performance and reliability ad a budget price, allowing this new generation of gun owners to get accustomed to gun handling and shooting, while at the same time remaining viable even after years of use.
This is exactly what Sturm, Ruger & Co. − one of America's biggest and most dynamic gun manufacturers − had in mind when the company launched the 9E semi-automatic pistol.
Ruger's 9E model has been conceived as a simplified variant of the widely popular SR-series of polymer-frame semi-automatic pistol that marked the "new course" of Ruger's design and marketing − quite a few years ago. A solid entry level pistol, and a good performer overall even for more experienced shooters, the Ruger 9E is billed as offering "Everything you need and nothing you don't".
Much like the Ruger SR9 pistol it's based upon, the new Ruger 9E semi-automatic pistol is based upon the Browning-type short-recoil working system, is striker-fired and sports a constant double action trigger.
It is built around a black glass-reinforced Nylon frame, and sports with a machined, black oxide steel alloy slide.
Other than a few huge giveaways − different slide markings and wider slide serrations, so to speak − there's not much that can tell a Ruger 9E apart from a baseline SR9.
The new Ruger 9E sports the same frame design as the SR9, with an accessory rail and an ambidextrous manual safety in a "1911-style" position − still sporting the design's typical "inverted" operation (the switch is flicked up to set the safety on and flicked down to set the safety off).
The Ruger 9E grip is slim and checkered, and comes without interchangeable backstraps, replaced by a single, double-faced backstrap that can be removed and re-installed in place backwards to adapt the pistol to larger or smaller hands.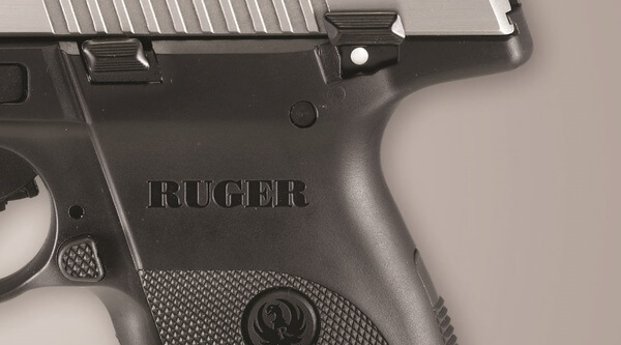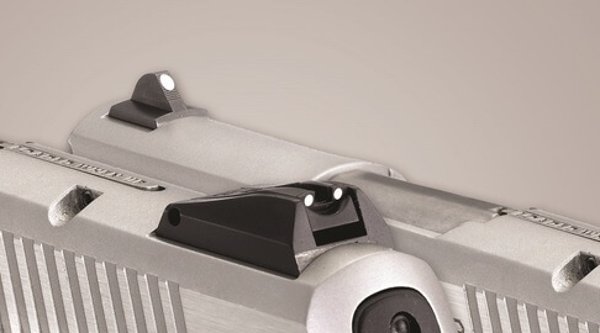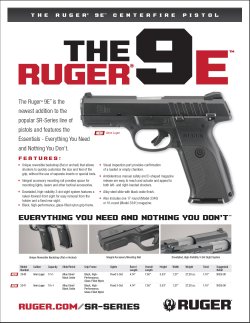 Sporting an overall 191mm./7.5" lenght and a 32mm./1.27" width, the Ruger 9E pistol comes with a 105mm./4.14" long barrel with six right-handed grooves and a 1:10 rifling pitch; it is around 750 grams (27.2 oz.) heavy when empty, and its trigger sports an integral Glock-style safety and offers a smooth pull with a crisp release and reset.
The sights on the Ruger 9E are the same black models with white inlay dots found on the SR9, but are fixed − not adjustable − and the Ruger 9E also lacks a loaded chamber indicator, replaced with a classic, simple visual inspection port.
The Ruger 9E is chambered for the 9x19mm caliber (a.k.a. 9mm "Parabellum" or "9 Luger), and feeds through double-stack, polymer-padded metal magazine supplied by the Italian manufacturer MEC-GAR, holding up to 17+1 or 10+1 rounds depending from local laws and regulations concerning magazine capacity; the Ruger 9E pistol sports an easy-to-use, ambidextrous D-shaped magazine release button.
Overall, the Ruger 9E is a down-to-earth, solidly built pistol, conceived to serve the "Average Joe" for years; for the same reason, local Police departments and private security companies may be interested in the Ruger 9E to provide their personnel with a reliable gun that will always get the job done.
What's particularly interesting is the price: this simplified version of the Ruger SR9 is offered in the United States at a manufacturer's suggested retail price of 429.00US$ (around 320€ at the current change rate); that's 100 dollars less than all the other SR-series pistols.

Ruger's guaranteed reliability and performance and a budget price thus all contribute to make the new 9E pistol an interesting alternative that deserves consideration by first-time buyers and more experienced, discerning shooters alike.