Article also available in other languages
The name of the MasterPiece Arms Company is not known to many shooters and gun owners outside of the United States, unless they're really "into" the American gunmaking sector. That is, given that the Company − headquartered in the town of Carrollton, in he State of Georgia − is America's (and possibly the world's) premier manufacturer of semi-automatic firearms based on the well known Ingram M-10/M-11 platform − popularly known more simply as the MAC-10.
The compact sub-machinegun engineered by Gordon Bailey Ingram between the 1950s and the 1960s has since been one of the world's most famous hand-held automatic weapons. Its manufacturing and marketing history was somehow turbulent, but showing up in a number of movies, TV series and other entertainment products in the past 40 years turned it into an icon of the guns world, much like the M-16 or the AKM.

Semi-automatic versions of the MAC-10 platform − redesigned and manufactured so that they could not be converted to full-auomatic fire − provide good solidity and excellent firepower, which still makes them very popular in the United States between sports shooters and gun collectors.

The earlier semi-automatic MAC-10 versions were known to be quite unreliable, just like many other semi-automatic, civilian-grade versions of open-bolt sub-machine guns: the conversion of the working system from the open bolt to the closed bolt − which is necessary to make them civilian-legal in the United States − normally causes a bad timing and makes them prone to repeated stoppages. For the Ingram M-10/M-11 platform, however, these inconvenients are now history: MasterPiece Arms itself redesigned the trigger and locking systems of its MACs so that they would ensure flawless operation.
Lately, the MasterPiece Arms catalog includes Ingram-style semi-automatic pistols and carbines in 9mm, .45 ACP, 5.7x28mm and .22 Long Rifle calibers. The company also launched a line of own-design carbines some time ago, and currently manufactures its own .223 Remington/5.56x45mm semi-automatic rifles and pistols and is soon to launch a bolt-action, magazine-fed .308 caliber long-range shooting rifle.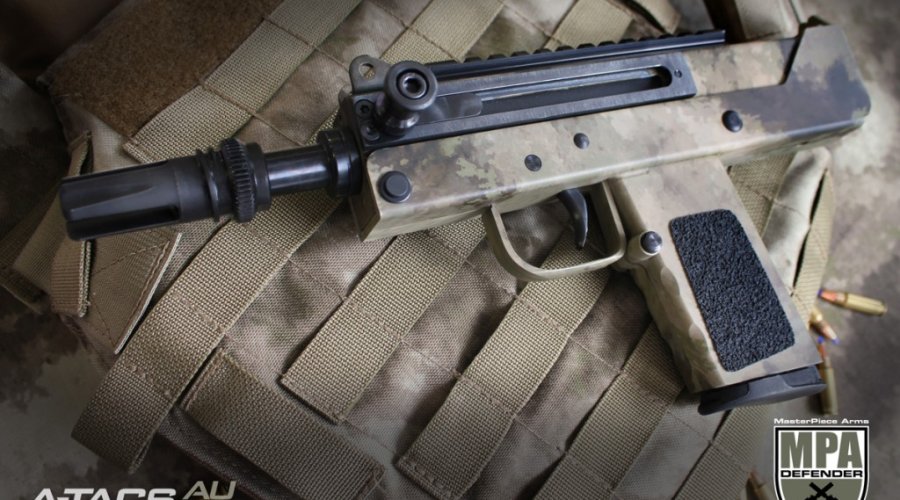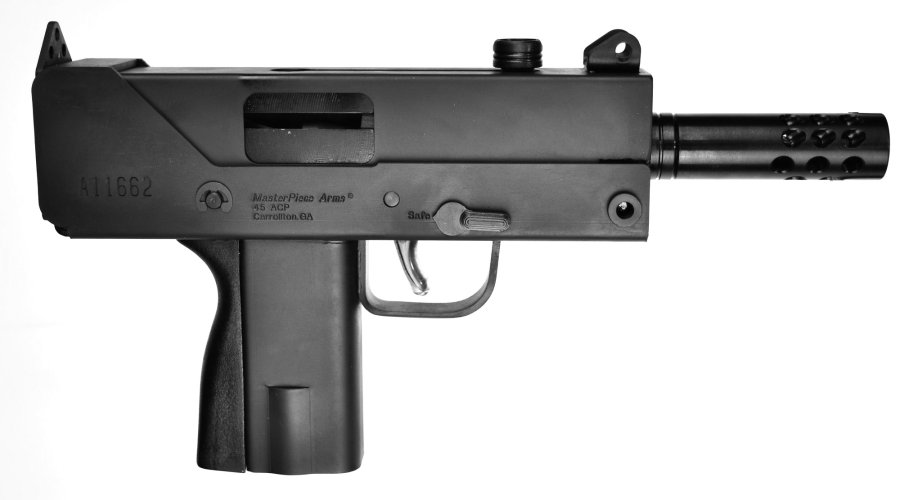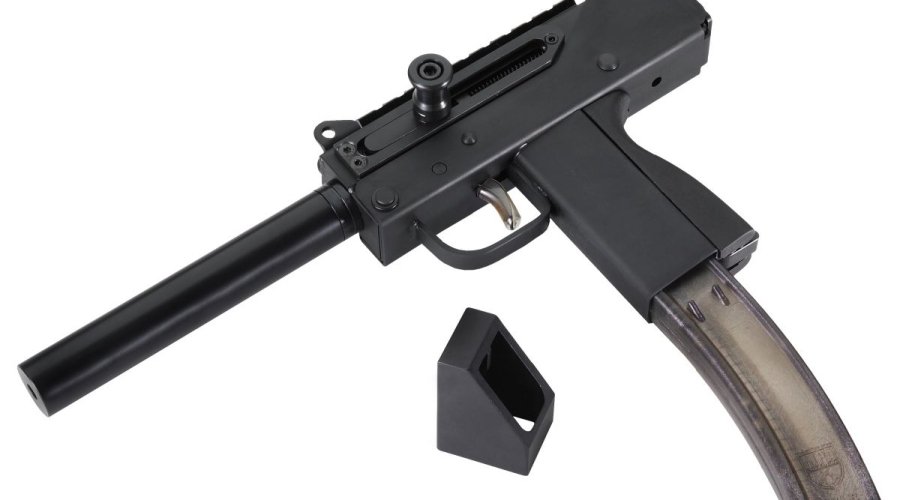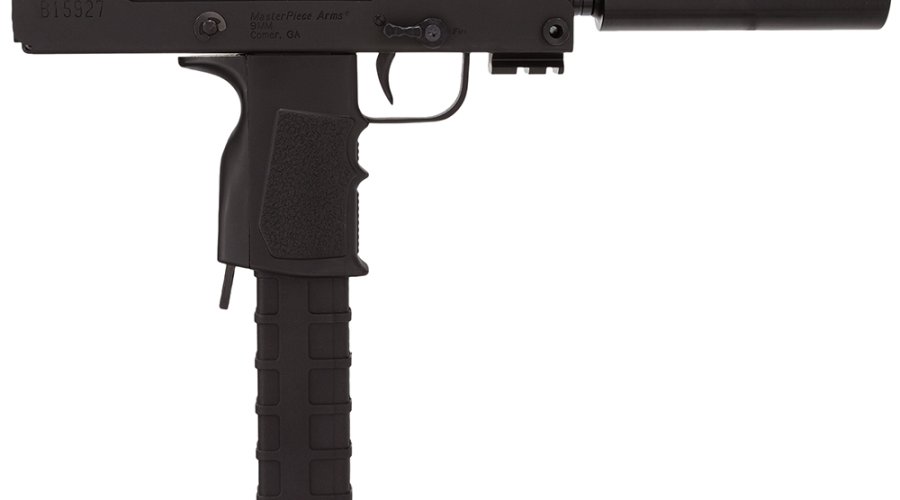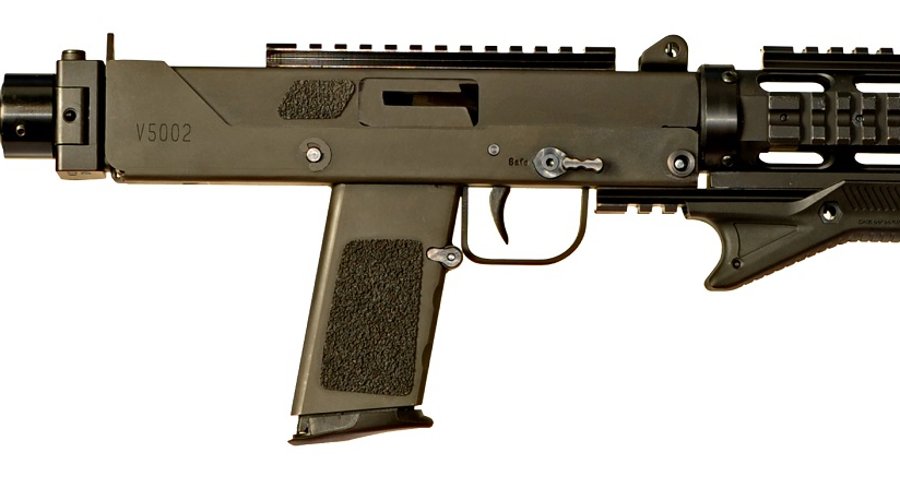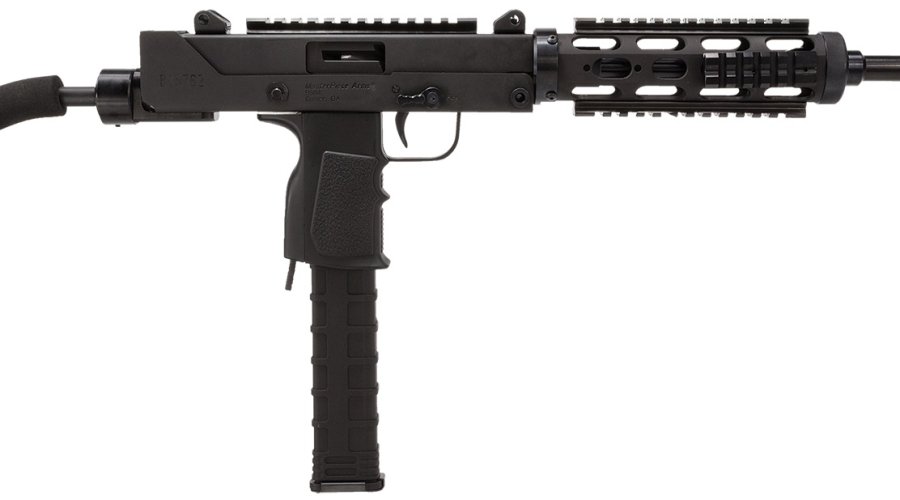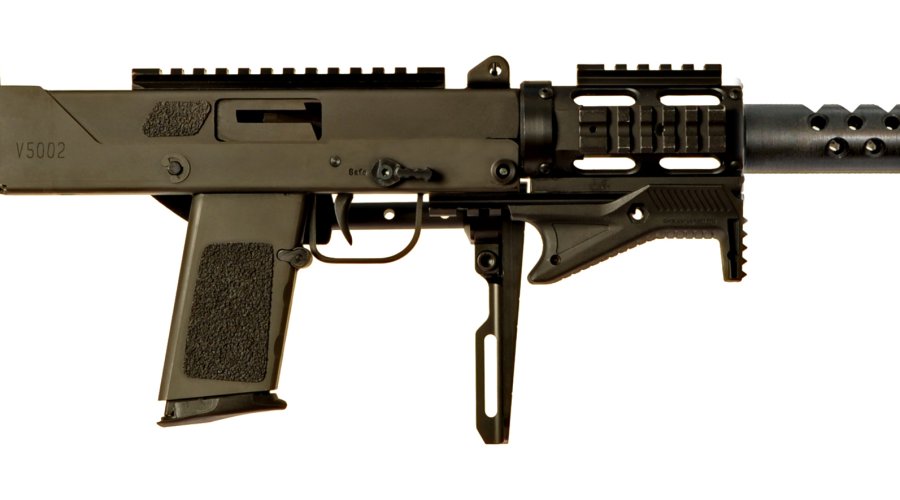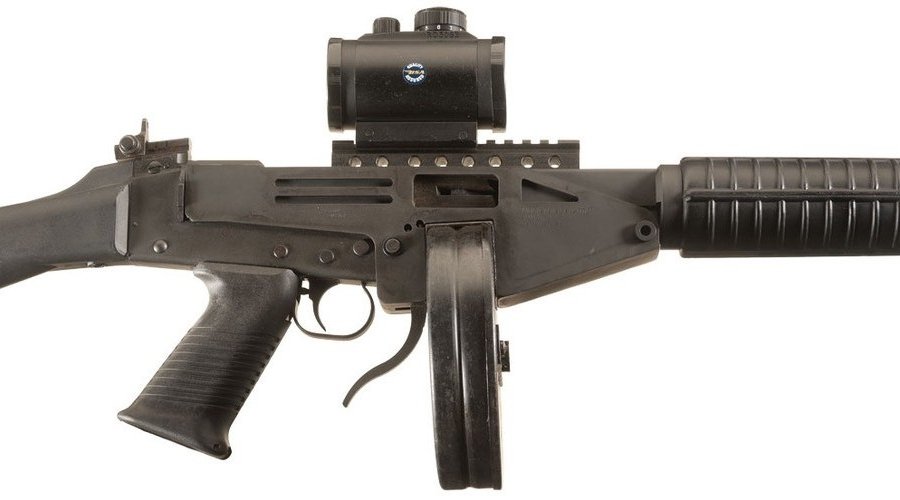 The core business of the MasterPiece Arms Holding Company is still however pretty much tied to the MAC-10 design − a product line dubbed the MPA Defender.

New in the Defender line for 2014 is the MPA-935 SST 9x19mm semi-automatic closed-bolt pistol, feeding through PRO-MAG 30-rounds quick-release detachable magazines hosted in the ergonomically-shaped pistol grip.

The MPA-935 SST pistol comes with an 8" barrel with "fake silencer" barrel extension, 1/2-28tpi threads, a short, railed handguard, adjustable rear and front sights, and a side-mounted cocking handle, which leaves the top cover free to host a MIL-STD-1913 "Picatinny" rail for optical devices.
As per the rigid U.S. Federal regulations concerning firearms, the MasterPiece Arms MPA-935 SST features a hammer disconnector to prevent burst firing. Yet, it also comes with an angled foregrip, which alone is a matter of curiosity.
As per the 1934 National Firearms Act, no handgun can be equipped with a foregrip in the United States unless it is registered as an "Any Other Weapon" with the Bureau of Alcohol, Tobacco, Firearms and Explosives; this requires a clearance procedure, and an US$200.00 tax stamp.

The angled foregrip provided with the MPA-935 SST has been ruled as exempt from these regulations by the BATFE itself, however, as it has been established that it's too angled to be considered a "true foregrip" − it's more like a handguard, at a closer look, and thus two-handed operation isn't made "excessively easy", for whatever that means to BATFE.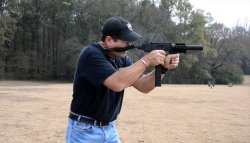 MasterPiece Arms Holding Company, Inc.
The MasterPiece Arms MPA-935 SST design will also be made available in an SBR ("Short Barrel Rifle") variant which is an NFA-regulated Class III device in the United States: coming factory-fitted with a side-folding stock and a vertical foregrip, it requires the above-mentioned 200.00US$ tax stamp for purchase by ordinary citizens.

An SBR kit for the MPA-935 SST will also be sold by MasterPiece Arms, allowing the owners of the standard MPA-935 SST semi-automatic pistols to convert them to SBRs − but it will still require the gun to be registered as an SBR, and the 200US$ tax stamp to be paid.

That's just to say that obtaining "certain categories of firearms" in the United States isn't that "easy" as the Mass-Media and the anti-gun front would like us to believe!
The first samples of the MasterPiece Arms MPA-935 SST semi-automatic pistol − and its Short-Barrel Rifle version as well − should be showcased at the SHOT Show in Las Vegas, in about one week. Distribution is slated to start in a couple of weeks in the United States, at a manufacturer's suggested retail price of US$675,99.
The original news has been distributed by:
Laura Burgess Marketing