Our regular visits to the Gunstore Bunker gun shop in Milan, Italy, always bear fruit, not so much thanks to us as to the dynamism of Massimo and Samuele, the two owners, who always manage to unearth and offer rare and particular firearms. Such as this Fiala Arms pistol in .22 LR caliber.

Anthony Fiala, born in 1869, was a character worthy of appearing in a book by Jules Verne or Jack London. Of Italian origin, he was an Arctic explorer, drawer, photographer, chemist and journalist. In 1914 he accompanied former US President Theodore Roosevelt on an expedition to the unexplored areas of Brazil. A man of many talents, he also tried to become an arms entrepreneur, but in this case with little success.

Fiala's "non semi-automatic" pistol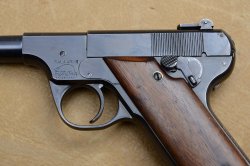 The gun that we introduce here is part of the original production of Fiala Arms of New Haven, Connecticut (the same city where Winchester Repeating Arms operated) and dates back to 1920. Although the appearance is that of a semi-automatic pistol in .22 LR caliber, the gun is actually a manually-operated repeating firearm and lacks a recoil spring. The slide motion is only used to strip a round off the magazine and load it into the chamber, but once the cartridge is chambered and fired, the slide remains locked. It must be manually released by pushing a button on the left side of the frame. At this point, by pulling the slide back, the spent cartridge case is extracted and you are ready to cycle again.

Fiala's pistol is otherwise very well built and finished, with a beautiful bluing and elegant walnut wood grips that are not checkered;. The gun comes in a refined wooden case lined with purple velvet that is a bit of a contrast to the rough use envisaged by the pistol's designer. But isn't that the beauty of it? Many firearms that today are considered rare are precisely so because the intentions of their inventors and the reality of the facts – or the market – did not match, and they did not have the expected success.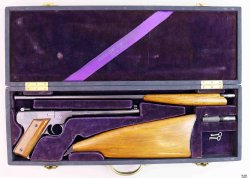 The fact is that the pistols produced by Fiala Arms from 1920 to 1923 were little more than 4000, after which the company closed its doors and sold the manufacturing rights to other manufacturers who continued for some years to propose the gun on the market without any particular luck. The one we present here bears the polar bear marking and therefore belongs to the original Fiala Arms production.
But why did Fiala decide not to make its firearms semi-automatic? Apparently, during his Arctic expeditions Anthony Fiala had some bad experiences with semi-auto guns exposed to temperatures far below zero. Therefore, he believed that a manual repeating pistol was more suitable for the harsh climate of the Great North.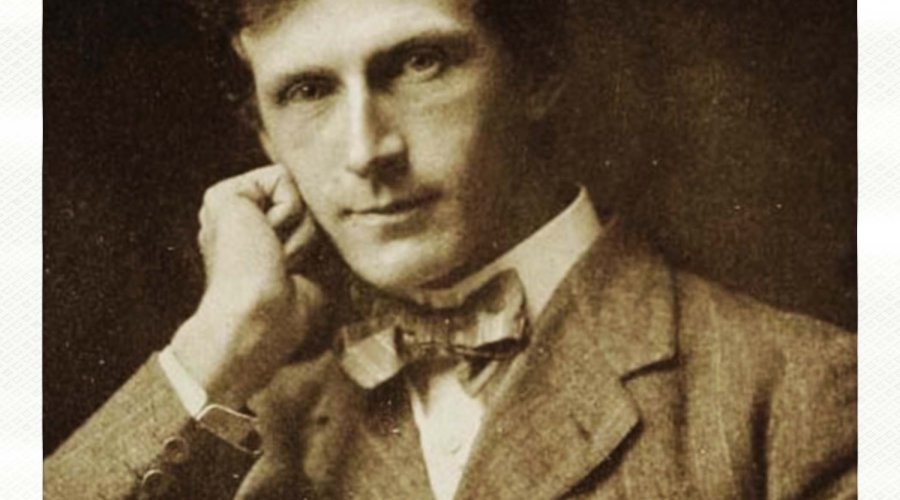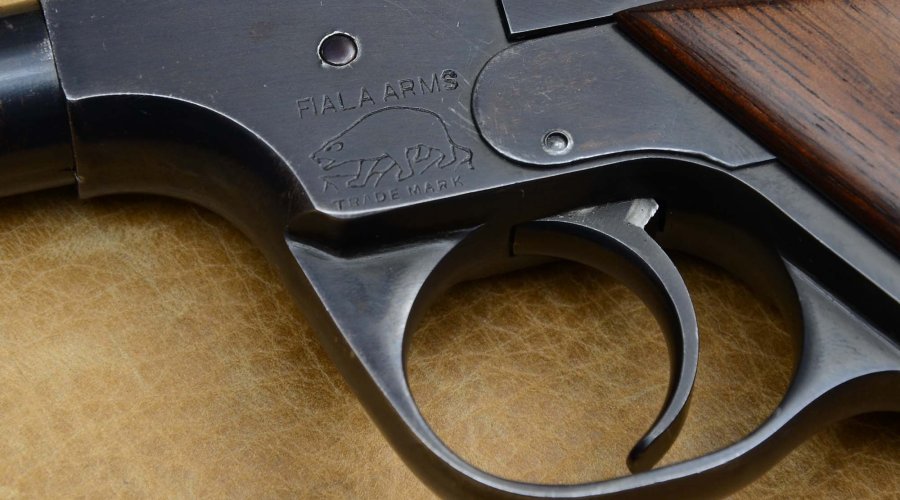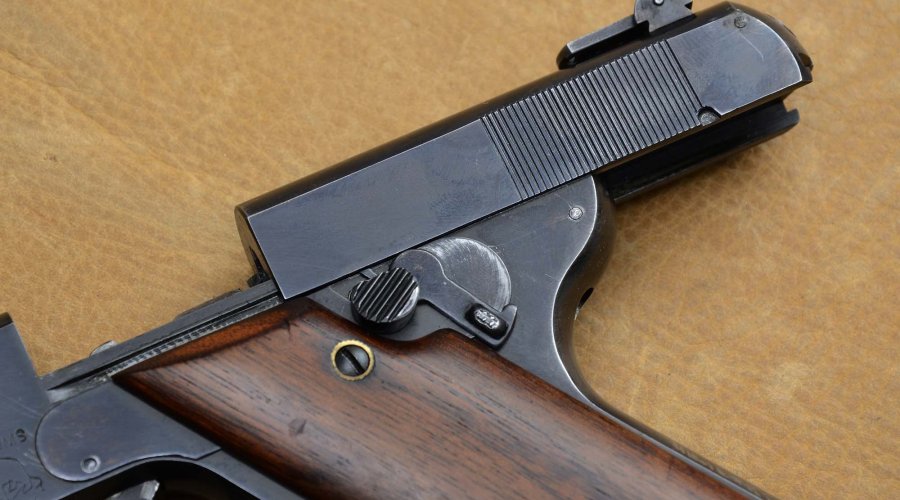 To extend the versatility of what he felt should be a "survival gun" that could handle any situation, Fiala designed a very simple system for changing the barrel, which was available in three different lengths: 2.75" (7 cm), 7.5" (19 cm) and 20.5" (51 cm). One could sit and discuss for months whether the .22 LR was the ideal choice for dealing with polar bears or packs of hungry wolves, but this is not the place. What is certain is that a hundred years later, Mr. Anthony Fiala continues to be connected to this intriguing collectible gun.