IWI - Israel Military Industries, Ltd. – a leader in the production of combat-proven small arms for governments, armies, and law enforcement agencies around the world – launches operations of its US subsidiary, IWI US, Inc. The company has leased a 21,000 sq. ft. facility in Harrisburg, PA, and will initially begin marketing the TAVOR SAR bullpup rifle line in several configurations and the UZI-PRO UPP9S pistol, which will be showcased at the 2013 SHOT Show, January 15-18, in Las Vegas, NV at booth #15238. 
With the formation and launch of IWI US, Inc. – civilian commercial versions of these world famous firearms will thus finally be available for sale and support in the USA, after years of eager waiting that started as early as in the year 2003, when initial agreements were taken with Barrett Manufacturing Inc. for the production of a local, civilian-grade variant of the TAVOR rifle – talks that came to an abrupt end shortly thereafter.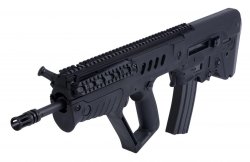 Now partnering with Michael Kassnar, formerly at KBI Inc. - Charles Daly, IWI demonstrates an utter commitment to the US gun enthusiasts and shooters, dealers, and distributors. The US corporate headquarters will house administration, marketing & sales, manufacturing production, live-fire functional and accuracy testing, quality control, mail-in product repair & service, and customer support services via live phone support. IWI US, Inc. will begin shipping orders for the TAVOR SAR rifles and UPP9S pistols in early 2013.

«We have operated for many years in the global Defense and Law Enforcement markets, where we have invested significant resources in developing quality, innovative weapons that answer the needs of our customers, and our products enjoy great popularity around the world». stated Uri Amit, CEO at IWI Ltd. in Ramat Hashron, Israel.
«All of the weapons we have developed have become the standard for the Israeli Defence Forces as well as for the armed forces, Special Forces, and police forces throughout the world. We have now decided to enter the civilian market in the US and offer products that have been specially developed for the US commercial market».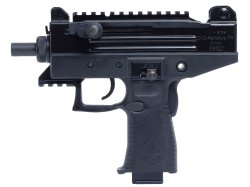 «Initially, we will offer several configurations of the TAVOR SAR and the UPP9S, which have undergone changes and adjustments to suit the needs of the American consumer», continued Mr. Amit.

«Over the years, rumors have circulated regarding the launch of our US operations, which has created expectations in the civilian market, and we look forward to an excellent reception of our products by US shooting enthusiasts. We will be introducing our new weapons at the upcoming SHOT Show - and invite you to visit our booth to take a closer look».
Find out more
IWI U.S., Inc.

P.O. Box 126707

Harrisburg, PA

17112 - U.S.A.
Tel.: +1-(717)695-2081