The town of Cocoa, in the State of Florida, is one of the places with the highest concentration of gun manufacturing companies in the United States.

Favorable gun laws and business regulations in Florida allowed for years, and still allow today, small gunmaking companies with clever ideas to root and flourish in the warm, sunny climate of the Glades, and one of the latest names in American firearms manufacturers to have selected Cocoa as its base of operations is Diamondback Firearms LLC..
The company was founded in 2009, and is well known for employing American craftsmen to engineer and produce high quality firearms at affodable prices.
Today, the Diamondback Firearms company manufactures modern sporting rifles and carbines such as the DB-15 and DB15-300 rifles, and the DB_15 pistols; the business was however founded around the production and marketing of two subcompact pistols for the US market − more specifically the DB-380 and the DB-9 series of defensive handguns, respectively chambered in .380 ACP and 9x19mm.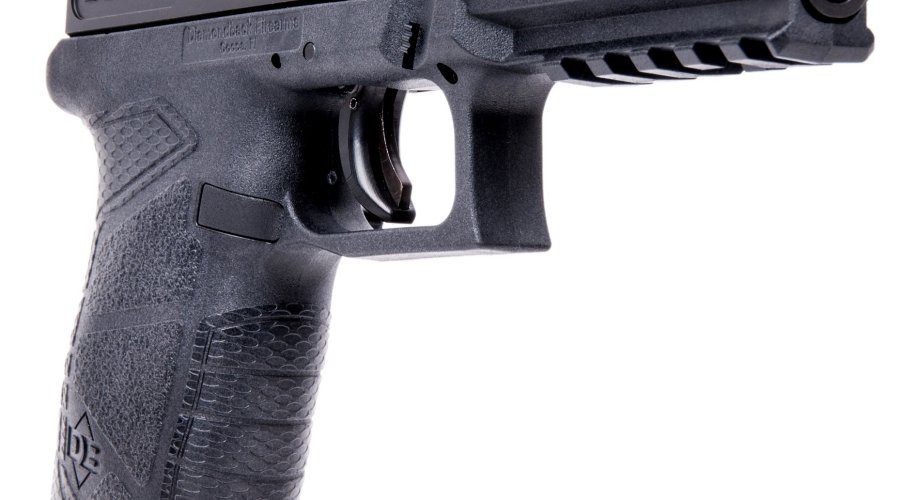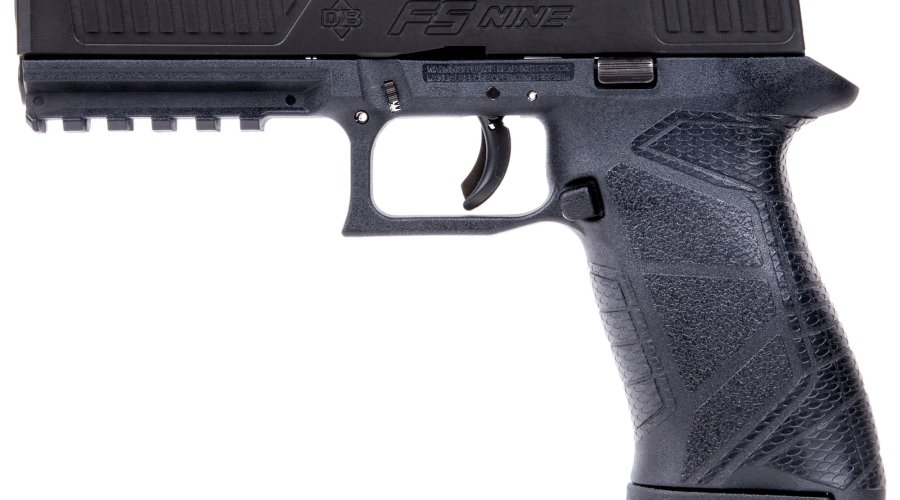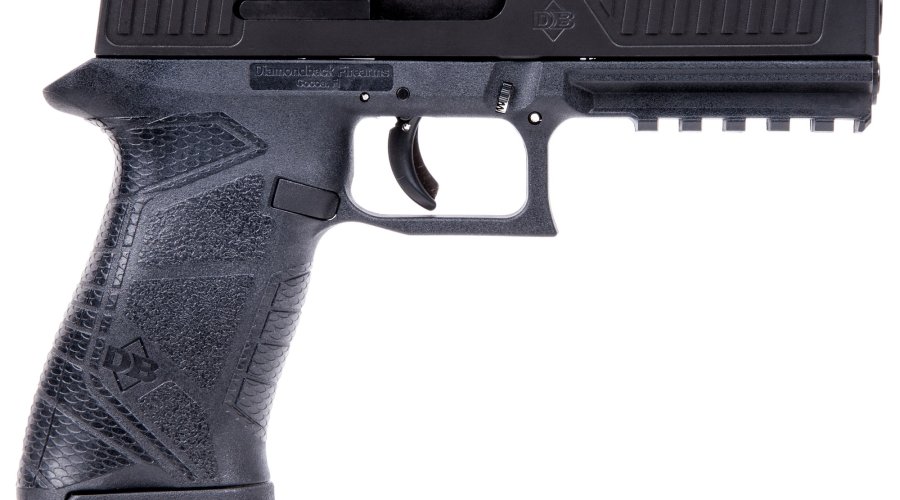 All similarities between the DB-380/DB-9 designs and the Glock design is purely... intentional.

As a matter of fact, Diamondback Firearms debuted on the firearms market with the above-mentioned models as American-made alternatives to two subcompact Glock designs (more specifically, the Glock 25 and Glock 28) which couldn't find their way to the US market as they wouldn't earn enough "Points" with the BATFE to be cleared for civilian sales, due to the provisions of the 1968 Gun Control Act.
For 2014, however, Diamondback Firearms decided to capitalize on their experience on striker-fired handguns and polymer frames to produce a full-size design fit for sports shooting, service/duty and personal, home and property defense: the DB-FS Nine.

As its own name suggests, the DB-FS Nine is a full-size, semi-automatic pistol chambered in 9x19mm "Parabellum" (a.k.a. 9mm Luger) and feeding through a double-stack metal magazine with an extended polymer base pad, holding 15+1 rounds.

The DB-FS Nine is built around a black fibre-reinforced polymer, designed following the latest ergonomics and tactics criteria; as such, it features a tactile-enhanced grip and an extended beavertail which allow a better control and consistent hand placement, as well as a flared magazine well, providing faster reload.

Other features of the frame include a squared, "Combat"-type trigger guard, a reversible magazine release catch, and a MIL-STD-1913 "Picatinny" rail allowing quick interface for tactical accessories.
The Diamondback DB-FS Nine sports a 5.5 pounds (2.5 kilograms approx.) double-action trigger with s short, positive reset and a shorter trigger travel, allowing faster shooting; there's no manual safety on the DB-FS Nine, replaced by a trigger safety and firing pin block safety.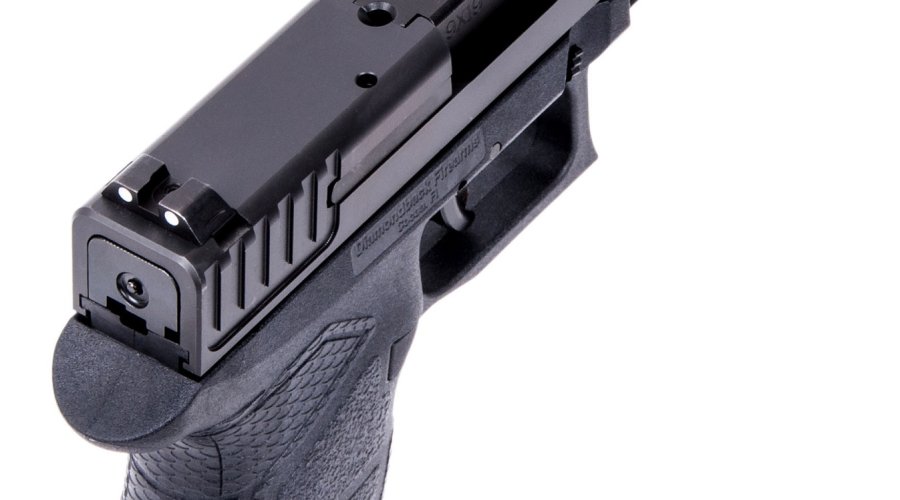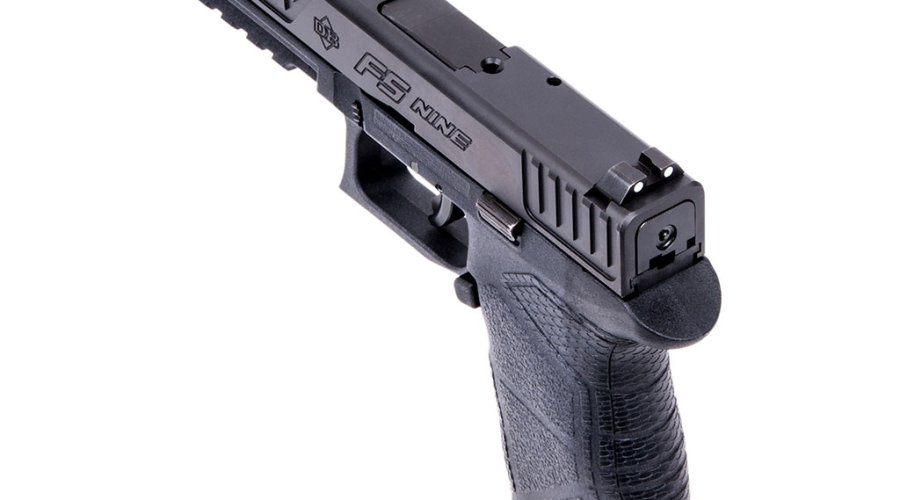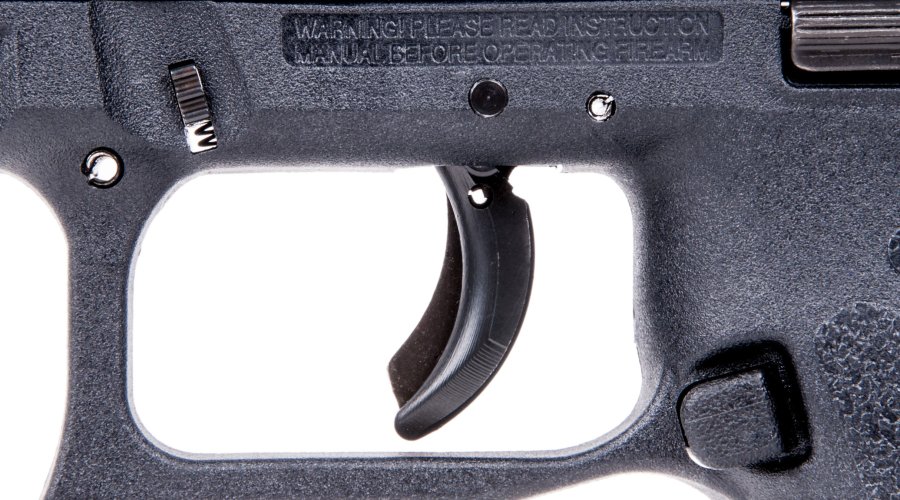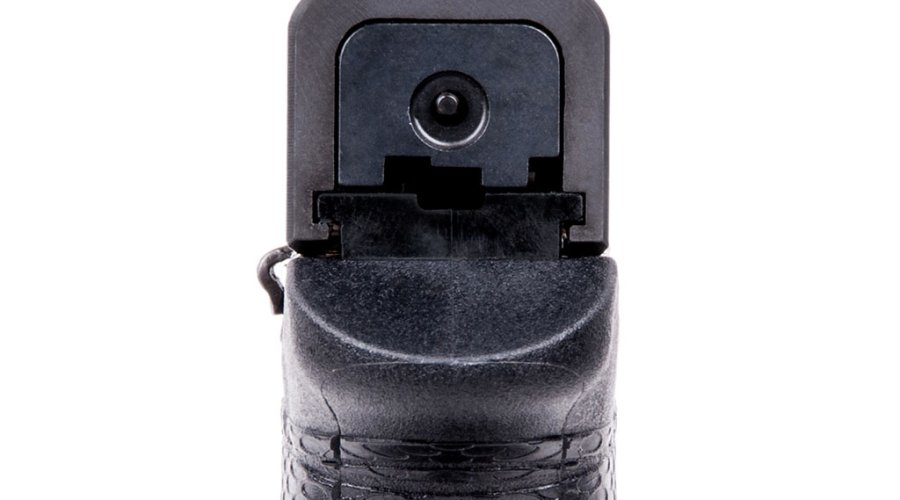 The Diamondback Firearms DB-FS Nine is 7.8 inches/19.81 centimetres long overall, and comes with a 4.¾" (12cm.) machined, melonited Chrome-Moly steel barrel with standard rifling; the bore axis height is roughly the same as the one found on a standard Glock 17, providing decent recoil and muzzle climb control.

The black melonited stainless steel slide provides a 6.5"/16.51cm. sighting plan − excellent for competition shooting − and comes with distinctive front serrations for quicker and easier chamber checks. Fixed three-dot sights are standard, although they may be replaced with aftermarket sights.

The slide also features a cocked striker indicator on the rear end and two separate loaded chamber/cocked status indicators on top.
The configuration of remaining controls and features follows the typical Glock setup, so that shooters who are already fond with the Austrian pistol will get accustomed with the DB-FS Nine in literally no time.

Last, but not least, the Diamondback Firearms DB-FS Nine semi-automatic pistol is very light for a full-size semi-automatic, standing at 21.5 ounces (609 grams) unloaded.

Offering good workmanship and out-of-the-box performance either on paper targets or for defensive situations, the Diamondback Firearms DB-FS Nine is also a budget product, being sold at an MSRP of US$483.34: good news for first-time gun owners seeking for a quality entry-level handgun at a decent price, as well as for private security officers, who often have a tight budget to purchase their own service sidearms
As of today, however, the Diamondback Firearms DB-FS Nine semi-automatic pistol is available only in the United States.
Prospective non-US buyers should inquire with the company about whether or not Diamondback Firearms are imported in their Country.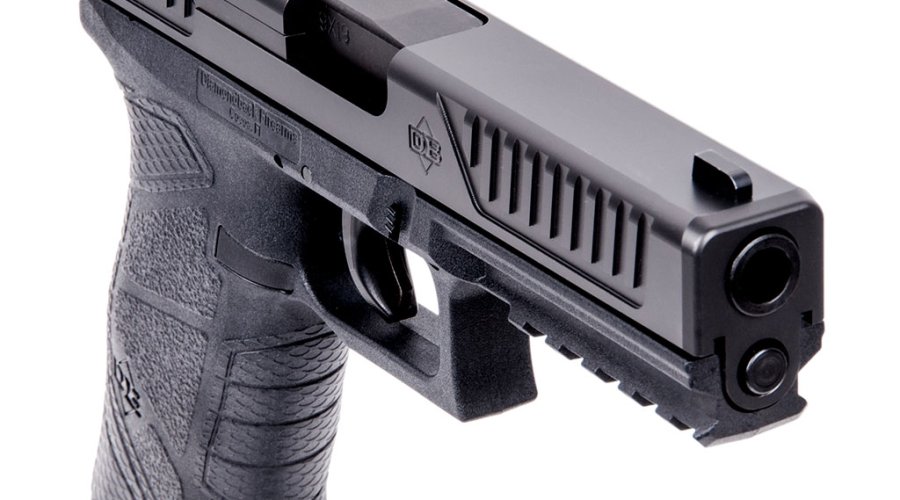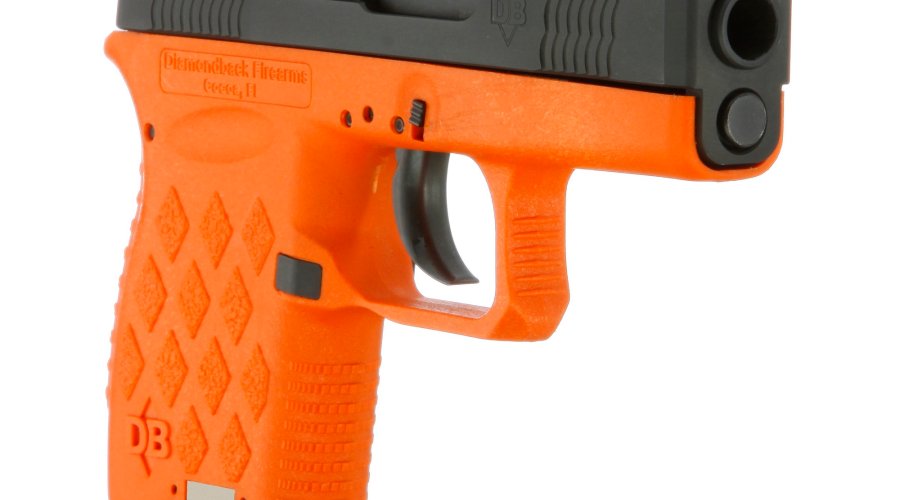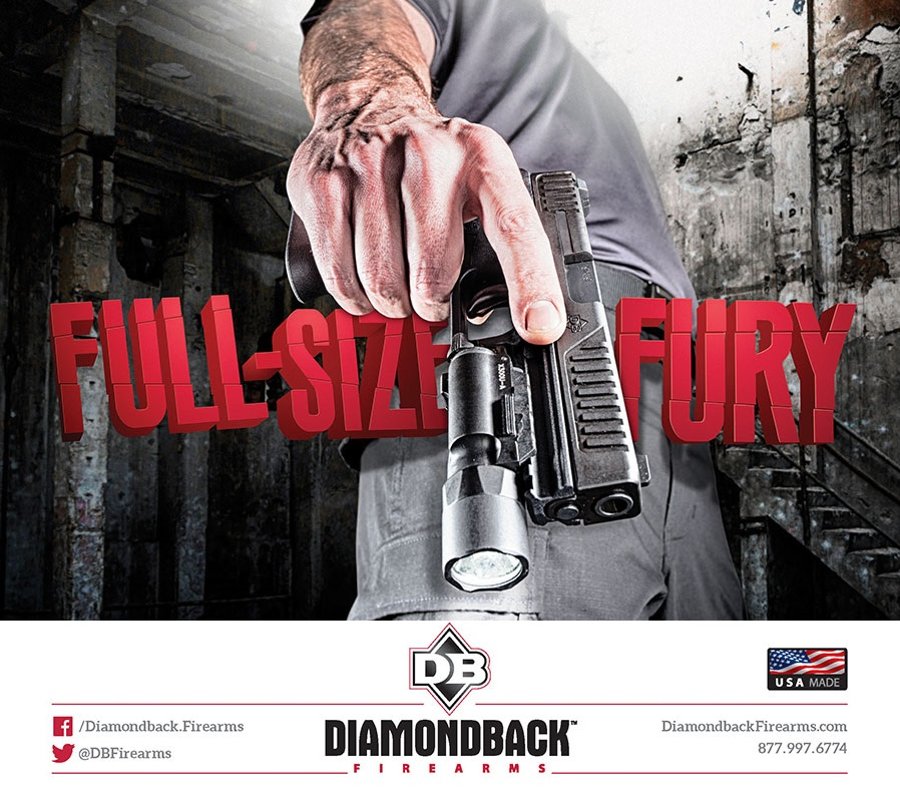 Diamondback Firearms, LLC.