Article also available in other languages
This video has been hidden because of an external service (YouTube) that could potentially collect personal data.Allow video services for the duration of the visitAllow video servicesStop allowing video services
Less than one month ago BATFE approved the AF-1 Strike One semiautomatic pistol for imports in the United States of America, opening the gates of United States to the long awaited pistols produced in Italy by Arsenal Firearms.
To celebrate the event Raymond "Tony" Mussatto, owner and CEO of Tony's Custom Creations LLC. and International Firearm Corporation located in Oklahoma City (OK) paid a visit to the Italian Arsenal Firearms factory. 
IFC is the USA Importer of Record and Federal Distributor for all the Arsenal Firearms products and will also provide technical support, spare parts and accessories to the USA market.

During the factory tour Mr. Mussatto was presented with three frames containing a test target, a proof certificate, spent cases and serial number pictures of the first tree AF-1 Strike One pistols that will be shipped to USA.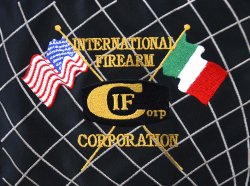 Raymond Mussatto also expressed great enthusiasm for the whole operation as Arsenal pistols are highly anticipated after very positive buzz and interest raised by websites and magazines.

The first american shipment will be of 300 AF 2011 "double .45" pistols and about 3000 AF-1 Strike One pistols in 9 mm Parabellum and .40 Smith & Wesson calibers.

Arsenal Firearms Italian production facility can manufacture some 2000 AF 2011 double barrel pistols and 12000 Strike One pistols per year so the USA shipment, however important it may be, will not affect deliveries scheduled in other countries.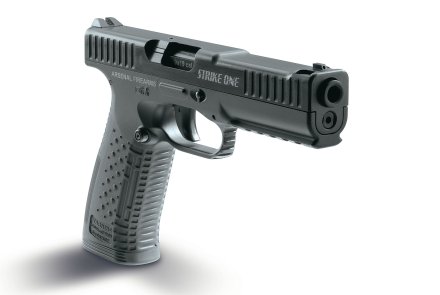 This video has been hidden because of an external service (YouTube) that could potentially collect personal data.Allow video services for the duration of the visitAllow video servicesStop allowing video services