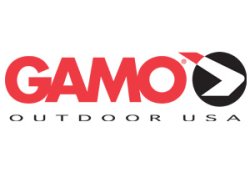 Aftermath Airsoft is an extremely popular and dynamic company headquartered in Miami (Florida, USA) and a major distributor for America of some of the best products in Airsoft and Airguns produced by important companies such as GAMO Outdoor USA, ASG - ActionSportGames A/S, and others. As such, Aftermath Airsoft often receives quantities of limited-issue demo samples, the kind of products that are normally doomed to sit idle forever in the company storage rooms. Aftermath Airsoft decided instead to start its annual sale on a certain quantity of demo items, for the joy of all US-based Airsoft enthusiasts.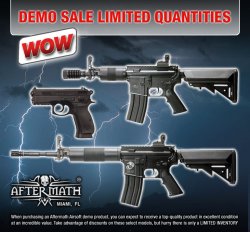 Purchasers of Aftermath Airsoft demo products can expect to receive a top-quality product in excellent condition at an incredible value. These selected models come at a discount price, but all interested buyers are urged to horry, as there is only a very limited inventory available.
After having displayed these products in our showroom and tradeshow booths, Aftermath Airsoft personnel thoroughly inspected every single one of them in order to ensure that quality and overall condition meet with the company's high quality standards. Users can can thus expect all demo models to deliver the same performance as a new model. Aftermath Airsoft's demo products are guaranteed to be an exceptional value and will arrive at the buyer's doorstep already fully tuned and covered by the same warranty as a new product.
---
For further information

Aftermath Airsoft
3911 SW 47th Avenue, Suite 914
Fort Lauderdale, FL

33314 - U.S.A.
Tel.: +1-(954)581-5822 (Monday - Friday 9:00 am - 5:00pm EST) 
Fax: +1-(954)581-3165