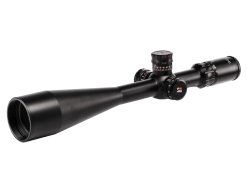 "Built for precision long range shooters": Sightron introduces the new Precision Long-Range (PLR) riflescope series. The Sightron SIII PLR Series includes the 8-32×56, 6-24×50,10-50×60 and 6-24×50 FFP (first image focal plane) models. All the scopes feature 30 mm tubes, a black satin finish with high visibility markings to quickly identify the scope's settings, a new internal zero-stop mechanism and several illuminated reticle options with a side-mounted, 11-position off/on rotary type dial. 
All this in the form of an affordable package, as stressed by the manufacturer, with prices ranging in the US from $1325 (6-24×50 model) to $1550 (10-50×60), and a price tag of $1440 for both the 8-32×56 and 6-24×50 FFP versions.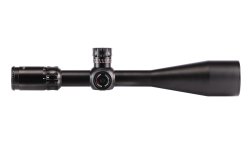 The new PLR series offers either ¼ MOA or .1 MRAD precise adjustments, while being easy to adjust in any weather condition thanks to the large, oversized tactical knobs that are resettable to zero – a  new internal zero-stop mechanism provides a tactile and audible positive stop for dead-on zero setting. 
Sightron SIII PLR Series:  "Precision, function, and cosmetics"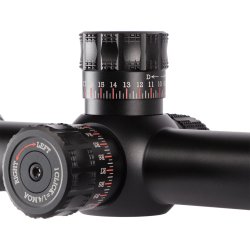 "Our engineers worked hard to improve the precision, function, and cosmetics of the already popular SIII Long-Range Series," said Mack Matsumoto, President of Sightron. "You will immediately notice the new look, and experience a higher level of precision from the new internal Zero-stop to the Zact-7 Revcoat Plustm multicoating technology that improves light transmission, color and clarity." For superior performance, Sightron created the new Zact-7 Revcoat Plus Enhanced Lens Coating for increased light transmission and improved clarity. 
Sightron's patented ExacTrack Windage and Elevation System is standard on all models, providing super-precise windage and elevation adjustments while maintaining a positive point-of-contact with the internal erector tube. The side-mounted focus system has been redesigned for improved close focus performance. All Sightron riflescopes are nitrogen-charged for a 100% waterproof and fog proof system.