Founded in 1992 and based in Orofino, Idaho, Nightforce has been improving and extending its product range over the last three decades. New for 2021, the ATACR 4-20x50 F1 riflescope. The Advanced Tactical Riflescope line already included six models: with a 20x max magnification, the 4-20x50 F1 addition is a mid-power scope that fills an important magnification range in the ATACR line. In the manufacturer's words, "Equally at home atop a bolt action or a semi-automatic rifle, the 4-20x50 F1 is smaller and lighter than the 5-25x56 F1 while offering a 25% improvement in magnification over the 4-16x42 F1". 
Nightforce ATACR 4-20x50 F1, designed for professionals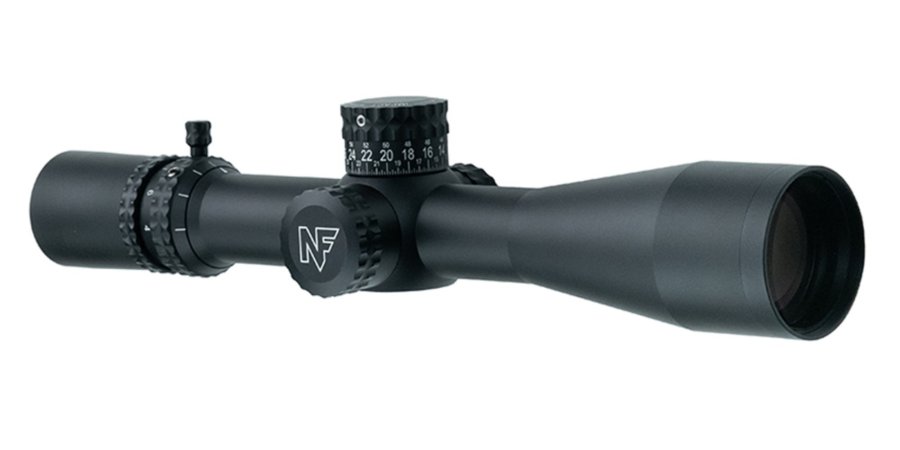 Nightforce claims that the ATACR line "is designed for, built for, and selected by the most discerning professional users from around the globe". It's worth noting in fact that the ATACR 1-8x24 F1 is the platform chosen for the USSOCOM Squad-Variable Power Scope (S-VPS) contract. In common with all the models of this series, the new 4-20x50 F1 features ED (extra-low-dispersion) glass, which ensures better images, color contrast, and resolving power.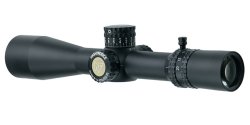 Other proprietary features are the DigIllum digital reticle illumination technology, that allows users to choose the appropriate illumination setting – either red or green – according to lighting conditions in multiple intensities, and the ZeroStop system: after sighting in your rifle, simply set the ZeroStop according to the instructions, and you create a positive mechanical stopping point at your chosen zero point. No matter how many elevation adjustments you make, turning the elevation knob down to the ZeroStop setting returns you to your original zero, completely by feel. 
The Power Throw Lever allows fast and easy magnification changes.
Four reticles are available with the ATACR 4-20x50 F1 scope, whether you prefer MIL o MOA systems: MOAR F1, MIL-C F1,  MIL-XT and Horus TREMOR3 – reticle is in the first focal plane.
Nightforce ATACR 4-20x50 F1 riflescope specs
| | |
| --- | --- |
| Magnification: | 4-20x |
| Focal Plane:  | First Focal Plane (F1/FFP) |
| Main Tube Diameter:  | 34 mm |
| Overall Length:  | 13.9 in/353 mm |
| Mounting Length:  | 4.1 in/104 mm |
| Weight:  | 35.2 oz/998 g |
| Click Value:  | .250 MOA or .1 MRAD |
| Adjustment Range:  | Elevation: 130 MOA/38 MRAD; Windage: 100 MOA/29 MRAD |
| Parallax Adjustment:  | 11 yd–∞ |
| Eye Relief:  | 3.5 in/90 mm |
| Field of View (at 100 yd/m):  | 4x: 23.6 ft/7.9 m; 20x: 6.1 ft/2.0 m |
| Exit Pupil:  | 4x: 8.3 mm; 20x: 2.5 mm |
| Reticle:  | DigIllum illumination technology |