Bushnell Outdoor Products has introduced two new models to its "Legend Ultra HD" spotting monocular scopes line. All of the great features that made the "Legend Ultra HD" binoculars best-in-class are available in a compact, high-performance monocular for civilian and professional use, now with a powerful 8x42mm and 10x42mm magnification factor.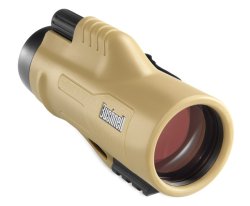 Bushnell Outdoor Products
At a 5.4 inches lenght and weighting barely 13.2 oz., this sleek, high-powered viewing companion will go anywhere you can and is ideal for all-around use. Bushnell's "Legend Ultra HD" spotting scopes feature ED Prime Glass, an extra-low dispersion glass that aligns colors to meet at the same focal plane and deliver outstanding resolution, color fidelity and clarity in low-light conditions. Add to that fully multi-coated optics and a PC-3 phase coated BaK-4 prism for outstanding resolution and clear, bright images and you will see how, with a 100 percent waterproof and fog proof construction and a durable rubber-armored housing, the "Legend Ultra HD" spotting scope is not only to withstand the toughest tests in the field, but also to provide the best performances a sports or long-range shooter, a competition judge, or a military operator may ask.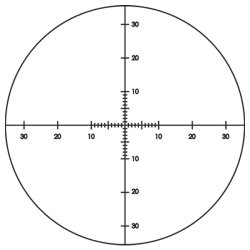 Bushnell Outdoor Products
Plus, Bushnell has added its patented RainGuard HD permanent, water-repellant lens coating which, along with the Argon filling, ensures that moisture and fog don't stand a chance against this optic.
The compact size makes it a great optic for travel, recreation and hunting as well as tactical and military operations. Featuring a Mil-Hash reticle to allow the shooter to quickly calculate the ballistics of his/her intended shots, the Bushnell "Legend Ultra HD" monocular spotting scope includes a Picatinny rail interface for bipods or any other kind of accessory, a convenient carry clip and a twist-up eye cup for quick adjustments in the field.
The Bushnell "Legend Ultra HD" monocular spotting scope is available on the U.S. retail market at an estimated prie of $199.99 for the black "Standard" version and $219.99 for the tan "Tactical" version.