As many of you may remember, the 2010 editon of the Las Vegas SHOT Show saw the Federal Bureau of Investigations carry on a sting operation that led to the indictment of 21 persons, including an undisclosed number of Smith&Wesson executives, under FCPA charges. The U.S. Foreign Corrupt Practices Act severely punishes those U.S. nationals and legal foreign residents, public entities or private enterprises that would indulge in corruption, bribery or other illegal practices in order to secure contract, business, profit or other utilities with foreign Countries, and more specifically deals with bribery on foreign officials with an iron fist. As a matter of fact the persons indicted after the 2010 operation were charged  with conspiring to bribe officials from the Gabonese Republic into purchasing US$15 million worth of equipment, mostly Smith & Wesson firearms, for the Gabon Republican Guard, a paramilitary force under the direct authority of the President of Gabon that accounts for 1.800 of the 5.000 servicemen overall that form the Armed Forces of that small African Country.
United States Department of Justice
The operation also stands out as the first acknowledged use of undercover tactics on a large scale in an FCPA investigation, and one of the few times enforcement agencies are known to have used undercover operatives to solicit illicit payments. As noted by Assistant Attorney General Lanny Breuer when announcing the indictments, this operation was meant to signal that companies and individuals should consider the possibility that intended recipients of bribes, or their intermediaries, may in fact be undercover federal agents. The FBI operation was in fact conducted with federal agents posing as intermediaries for the fictitious defense minister. Likely with an eye to dramatic impact, law enforcement officials arrested 21 of the defendants on January 18, 2010, in Las Vegas, where they were scheduled to attend the SHOT Show, an annual industry trade show for the shooting, hunting and firearms industry. Law enforcement officials simultaneously arrested the remaining defendant in Miami. According to officials at the January 19 press briefing, the arrests were the culmination of a two-and-a-half year investigation targeting the defense and law enforcement products industry. With approximately 150 FBI agents executing search warrants across the United States and the City of London Police executing search warrants throughout the United Kingdom ‒ a total of 21 search warrants in all ‒ the operation involved large-scale cooperation between U.S. law enforcement agencies and their U.K. counterparts.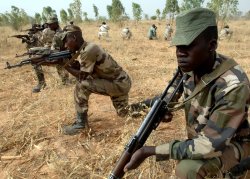 MC1 Michael Larson, U.S. Navy Photographer
Defendants in the case were assisted by the Miller & Chevalier law firm, headquartered in Washington D.C., which has since published a number of reports concerning the case. Latest developments saw however an unexpected victory of the defendants, most of which had actually already pleaded guilty of their charges in order to avoid harsher sentences if found guilty by a Jury in a court of law − and in fact, those guilt pleas have been vacated.
On February 21, 2012, the DOJ ended what U.S. District Court Judge Richard J. Leon called "a long and sad chapter of white-collar criminal enforcement," by filing a motion to dismiss the charges against the remaining defendants in the African sting investigation, also known as the "SHOT Show" trials. The government's motion follows on the heels of two consecutive mistrials. Initially, three defendants pled guilty, but the others decided to test the government's case in front of a jury.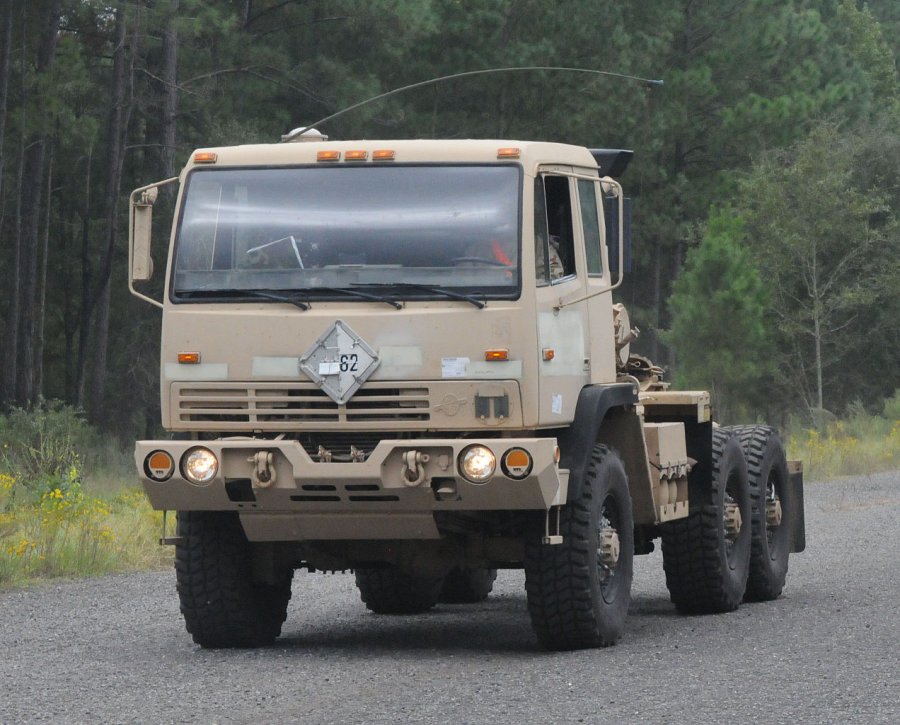 United States District Court for the District of Columbia
Four of the defendants successfully avoided conviction during the first of a series of trials in September 2011 when Judge Leon was forced to declare a mistrial in the face of a hung jury. During the second trial, Judge Leon dismissed conspiracy charges against six other defendants, which led to the acquittal of one; two other defendants in that trial were cleared by the jury; and Judge Leon declared a second mistrial for the remaining three defendants when the jury became deadlocked. The SHOT Show investigation was the first of its kind to pursue violations of the FCPA using traditional undercover tactics, such as informants, wiretaps, and hidden cameras. However, the government's primary informant, Richard Bistrong, was repeatedly attacked by defense counsel as a cocaine addict, tax cheat, and admitted thief of millions of dollars from his prior employer. In addition, defense counsel highlighted examples of what they called "vulgar" and "unprofessional" text messages between FBI agents and Bistrong, which, according to Judge Leon, raised "concerns about the way this case had been investigated and was conducted especially vis-à-vis the handling of Mr. Bistrong − whose lifetime of "drug transactions, bribery, tax evasion, prostitution crimes, predilection for hard-core pornography" turned out to be merely a lead-in to his staggering moral transgressions and self-inflicted personal failures, all of which came out during the trial or in trial preparation.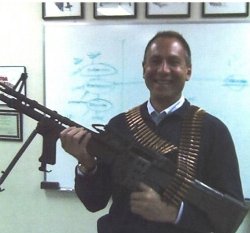 On July 31, 2012, U.S. District Judge for the District of Columbia Richard Leon sentenced Richard Bistrong, the principal informant in the DOJ's SHOT Show prosecution, to 18 months in federal prison, followed by three years of supervised release. Bistrong, the former Vice-President for International Sales at Armor Holdings Products, LLC was arrested in 2007 for helping his company into illegally securing contracts through the payment of bribes. He was charged with conspiracy to violate the FCPA, the International Emergency Economic Powers Act, and the Export Administration Regulations. After his arrest, Bistrong agreed to cooperate with the FBI in an undercover sting operation aimed at the defense and law enforcement industry. Bistrong acted as an informant and participated in hundreds of recorded meetings and phone calls. DOJ prosecutors urged Judge Leon to sentence Bistrong to probation, arguing that his extensive assistance to the SHOT Show cases warranted leniency, despite the seriousness of the charges against him. However, Judge Leon disagreed that a sentence of only probation would send an appropriate message, and instead noted that prison was the best deterrent against corruption.
For further information
Miller & Chevalier Chartered
655 Fifteenth Street, NW - Suite 900
Washington, DC

20005-5701 - U.S.A.
Tel.: +1-202-626-5800
Fax: +1-202-626-5801