On Saturday, November 26 and Sunday, November 27, 2022, the art, hunting and collectible knife show organized by the Italian Knifemakers Guild is back after a long forced break. Known internationally as the CIC Show, for the first time the exhibition this year will not be held in the usual and historic venue, but will occupy a new exhibition space at the Hotel Melià, in via Masaccio 19, Milan.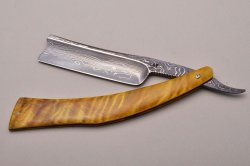 For the 24th time the best knifemakers will meet in Milan to present their work: there will be not just Italian craftsmen, since the Italian Guild also allows international knifemakers to take part, provided they have passed the very strict entrance exam.
A list of the knifemakers who will participate in the exhibition will be published in the coming days. 
As has become customary, the exhibition will also host a side event, which this year is called Crossroads - at the moment shrouded in some mystery, but judging from the graphics it will concern some "cutting blades" that fall outside the definition of a knife. 
To unravel the mystery, it will be enough to visit the show, which marks the return to normalcy after the last edition was held in 2019.
Hotel Melià is located in Milan in Via Masaccio 19, in the Fiera area, easy to reach by public transportation (Metro line 1, underground station Lotto). 
Opening hours are 9 a.m. to 5:30 p.m. on Saturday and 9 a.m. to 4 p.m. on Sunday. Entrance is 10 euros. To learn more please visit the Italian Knifemakers Guild website.