Article also available in other languages
We can find tons of tools and gear featured in successful television shows. Few of these, however, can be recognized as really 'professional' at first glance. Stuff that is actually all beef and no smoke. 
This is certainly the case with the blade we test today: the compact Chanceinhell machete, born from the genius of Master Cutler Ken Onion, to withstand the harshest uses and challenge the most extreme and hostile environments. 

The blade is built  from a very strong - and lightweight - cold rolled sheet of carbon steel protected by a black powder coating that makes it virtually impervious to corrosion and wear, protecting it from the elements. A bonus is the matte, non-glare finish, making it suitable for use also by those customers who are more into the tactical ways of life, rather than the "simpler" hunting and fishing activities, no matter how extreme.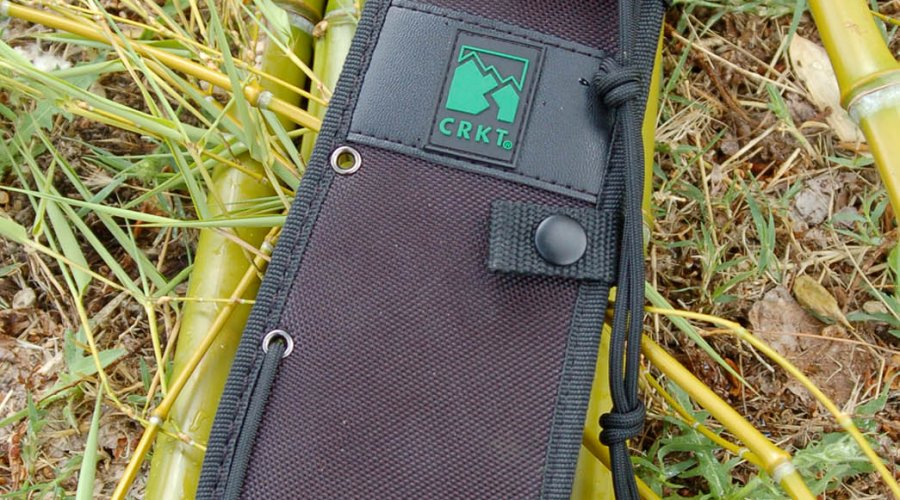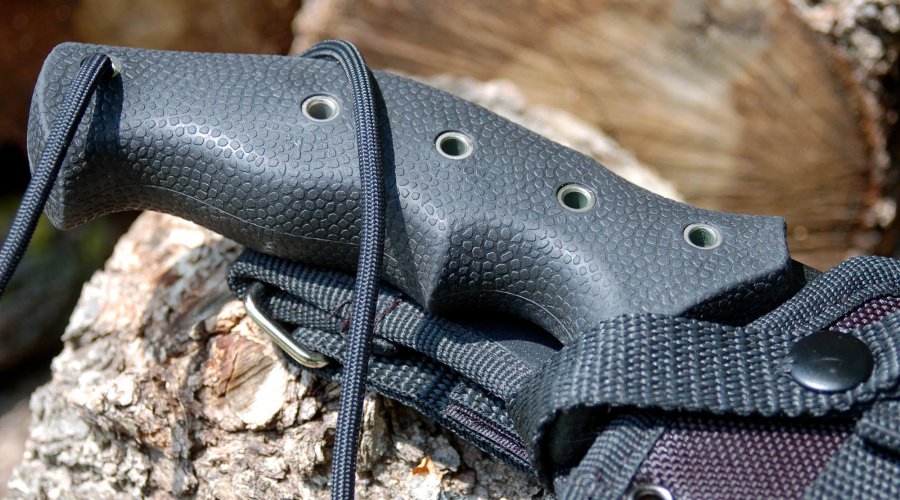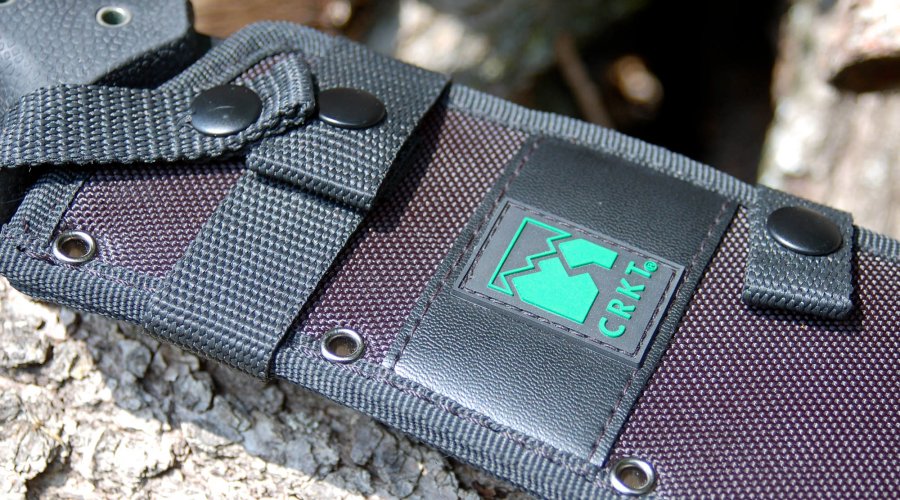 Everything in the knife speaks of a use without compromise, starting from the double injection molded, anatomically shaped rubber handle that feels great in the hand, and extremely rugged in use. The shape also helps against fatigue and is extremely "grippable". 
The practical, super-tough and comfortable Cordura Sheath feature optional straps for the thigh, allowing to carry the machete in a variety of positions that call for different extraction techniques. 
A set of holes on the handle, as well as the sturdy Nylon cord accessories, also allow more… "Imaginative" configurations (Spearhead? A Glaive?), to be able to cope with the hostile environmental conditions of wherever we are operating (i.e.: "shopping" in the jungle!). 
The Chanceinhell machete is very light: only 500 grams, which go up to 600 with its sheath. 
We mentioned it to be compact: as a matter of fact, it sports a total length of 45 cm (with a 30 cm blade), a length that makes the Chanceinhell an easy item to choose to be always carried in the field. 
If we think about it, it is difficult to imagine the countless hunting uses to which this machete lends itself to, starting right from simply clearing bushes, shrubs and brambles in a hunting trip with your faithful Retriever.