Vista  Outdoor announced  at the 2018's NRA Annual Meeting that its strategic business transformation plan will include the divesting of gun brands – Savage and Stevens Arms in particular. The plan, they explain, is "designed to allow the company to focus resources on pursuing growth in its core product categories".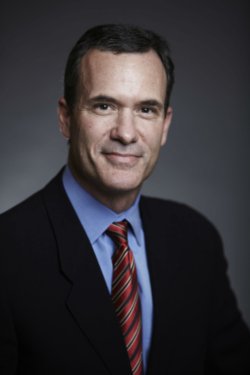 Here comes, what the Vista CEO says:
"Our review identified product categories that are core to the company's long-term business strategy" said Vista Outdoor Chief Executive Officer Chris Metz. 
"We believe future investment should focus on categories where Vista Outdoor can achieve sustainable growth, maximize operational efficiencies, deliver leadership economics, and drive shareholder value".
On the contrary, ammunition will remain the largest core business.
The company released more than 36 new product lines of ammo in the last 12 months!
"An increased focus on our heritage ammunition business will manifest itself in more innovative and breakthrough new products introduced over the next few years", confirmed CEO Chris Metz.
In conducting the strategic review, the Vista Outdoor management in fact evaluated which individual product categories are part of the company's core, deciding that assets like Savage and Steven Arms "fall outside of these product categories".

What you should know about Vista Outdoor:

Vista Outdoor in the current shape is existing since 3 years. In 2015 a merger between ATK and Orbital Science Corporation has created the new Holding "Vista Outdoor". ATK was a former market leader in ammunition, firearms business and defence industry. Vista Outdoor became the civilian part of the ATK business and owns today more than 50 companies in the segment of firearms, ammunition and shooting accessories, including Savage Arms, Stevens Arms, Federal Premium, Speer and American Eagle. Also Bushnell and Redfield are part or the family.
Is this decision based on the "school shootings factor"?
Some infer that this decision may come in the wake of tragic school shootings, like the one happened in Parkland, Florida. Yet the company denies this is the case.
Indeed, Vista Outdoor - is the owner of a very, very large portfolio of more than 50 brands ranging from glasses to bike helmets - will also divest brands unrelated to firearms like Bollé, Serengeti, Cébé, Bell, Giro, Blackburn and Jimmy Styks. 
So, no "school shootings factor" in the management decisions? As a matter of fact, market analysts already expected this move well before the recent shootings.
"Vista Outdoor will focus on achieving growth through its market-leading brands in ammunition, hunting and shooting accessories, hydration bottles and packs, and outdoor cooking products" confirms Vista Outdoor's CEO. 
The basic problem of Vista Outdoor Group?
The answer is more than simple: Overpriced acquisitions from ATK days are now causing servere economic pressure. At least the reaction of the stock market last Friday was a clear signal: 15 % loss. That's why it will be a long term process anyway, to find new solutions including new owners.