Lt. Colonel Oliver Laurence North, USMC (Ret.), 74, will be the new President of the National Rifle Association of America succeeding Pete Brownell, who was elected last year. North hit the headlines in the late 1980s during, Reagan's presidency, for his key role in the so-called Iran-Contra Affair.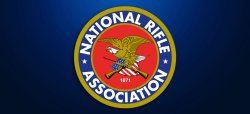 "In these times, I can think of no one better suited to serve as our President. Oliver North is a legendary warrior for American freedom, a gifted communicator and a skilled leader," Wayne LaPierre, NRA Executive Vice President and CEO, said in a statement. "He's an unflinching, unapologetic defender of Second Amendment freedom who has earned the enduring respect and admiration of our members.  And he strikes genuine fear into the freedom-hating political elites who so desperately wish for a weakened NRA."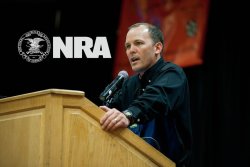 "These are dangerous and challenging times for the Second Amendment.  We face an enemy that is willing to spend whatever it takes to drown out our voice and disgrace the name of our great association and our members" added LaPierre. 
"They don't just want to ban every semi-automatic firearm in America... they want to repeal the Second Amendment once and for all.  For any other organization, these challenges would be too much to face.  But the NRA has fought through times like these before—and we know how to win.  Back in the '90s, Bill Clinton waged war on gun owners and the Second Amendment... he banned entire classes of semi-automatic firearms and thought he had us on the run.  But NRA members and Charlton Heston fought back with a principled fury that rallied the entire nation.  We taught Bill Clinton a lesson that both his wife and Barack Obama would have been wise to follow: Don't mess with the National Rifle Association of America.  No organization has a more proven track record of doing what it takes to win in the toughest times than the NRA.  And this is a time for warriors."

LaPierre said that he can think of no one better than Oliver North "to serve in this critical position." North, who is retiring from Fox News, commented: "I am honored to have been selected by the NRA Board to soon serve as this great organization's President."