The National Rifle Association's 147th Annual Meetings & Exhibits (NRAAM) that will be held from May 3-6 in Dallas, Texas, will have a guest of honor: President Donald Trump. The POTUS will address the meeting on Friday 4th, after visiting Sutherland Springs, Texas, where last November a shooter who had just killed 26 people in the local church was confronted and neutralized by an armed former NRA firearms instructor.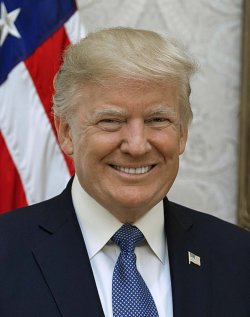 In 2017 Trump had already addressed the NRA Leadership Forum, the first sitting President to do so since Ronald Reagan in 1983. Vice President Mike Pence will also speak at the NRA meeting 2018, that will feature 15 acres (more than 650,000 square feet) of exhibit space with displays of firearms, shooting and hunting accessories.
Together with almost 900 exhibitors including many well known firearms manufacturers like Glock, SIG Sauer and Smith & Wesson, over 80,000 visitors will come to the Kay Bailey Hutchison Convention Center in Dallas, where the NRAAM will be held – not far from the City Hall.

2018 NRA Annual Meeting & Exhibits: a political message

The 2018 NRA Annual Meeting & Exhibits will offer the opportunity to explore products from every major firearm company in the world, besides knives, wildlife art, shooting accessories, hunting gear, ATVs, and much more. The NRAAM is free to all NRA members and their families (spouse and children under 18 years old).
Even if it's not the first time that Trump addresses a NRA meeting, his presence 2018 is a clear political message. As he himself declared in 2017, "The eight-year assault on your Second Amendment freedoms has come to a crashing end. You have a true friend and champion in the White House." For the same reason, anti-gun groups are expected to rally in Dallas in the next few days.