The prestigious Beretta Shooting Team grew of yet another high-ranking member on January 23rs, as Mauro De Filippis officially signed the contract to join in. A 35-years-old Police officer from the city of Taranto (southern Italy), Mauro De Filippis has been part of the Fiamme Oro shooting team; his new "family" already includes top names of the global clay shooting community such as Jessica Rossi, Giovanni Pellielo, Kimberly Rhode, Vincent Hancock, Giovanni Cernogoraz, Chiara Cainero and Francesco D'Aniello.
Mauro De Filippis grew up with supportive parents, both gun enthusiasts, who presented him with his first firearm (a Beretta 24-gauge single-barrel shotgun!) when he was four years old; he has been into clay shooting ever since he was sixteen, and he has since conquered a plethora of trophies and medals − including an Italian beginners' title in 1996, a World Cup trophy in 2010 and the European team shooting title in 2014.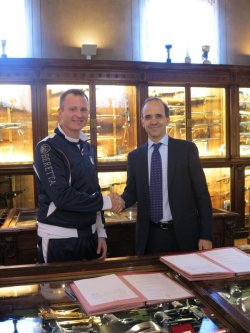 Fabbrica d'Armi Pietro Beretta, S.p.A.
« Being part of the Beretta Shooting Team and joining forces with the Company gets me enthusiast; Beretta can be proud of its high professional competence level, of its impressive industrial structure and of its unparalleled technologc capital, along with a high level of customizing expertises,» said Mauro De Filippis upon signing the contract to join the Beretta Shooting Team 
« I also feel proud to join forces with a family-run business who has been investing in the future with courage and vision for over 15 generations, earning respect and fame worldwide. I made this choice as I feel it's the right time for me to "get back into the game", and I wanted to have somebody on my side that would share a common ground of values and a common project about what the future of clay shooting should be.»
Carlo Ferlito, managing director for the Beretta company, was likewise enthusiastic:
« We have been wanting Mauro to join the team for years now given his shooting skills, his astounding personality and his competence and professionalism as an athlete and a shooting instructor: a standing that fits perfectly with the Beretta company's public image. We rely on him to represent us and the shooting sports with pride in Italy and abroad, and we see him as a precious asset in developing new solutions for clay shooting specialties. Mauro is happy to join the Beretta team, and we are happy to have him with us. We are a lucky company.»
Much like all the contract Beretta Shooting Team members, Mauro De Filippis will use the 12-gauge Beretta DT11 over-and-under shotgun that was successfully fielded by many athletes at the London 2012 Olympic Games.
Upon signing his contract at the Beretta headquarters in Gardone Val Trompia (northern Italy), Mauro De Filippis was "issued" with two DT11 shotguns: a baseline version for Trap shooting specialties and a DT11 ACS variant for Double Trap shooting.

These will be the "tools of the trade" that Mauro De Filippis will rely upon in his path to the 2016 Olympic Games, which will take place in Rio de Janeiro (Brazil).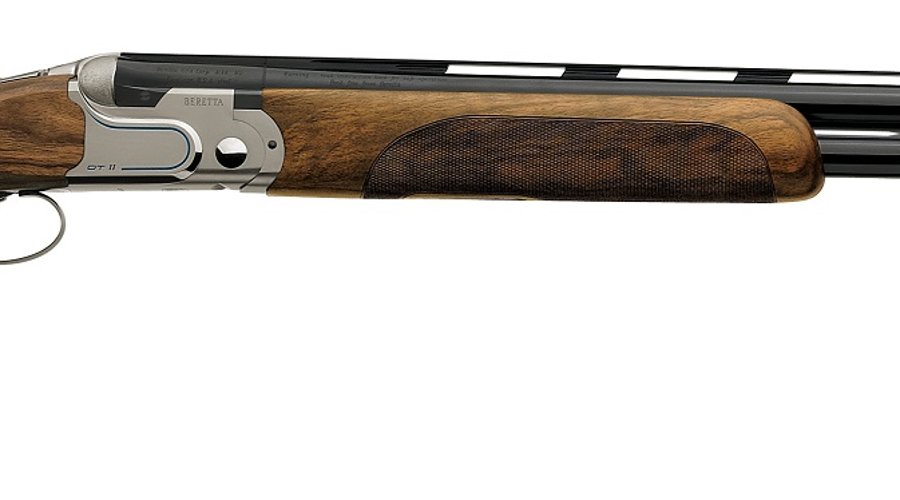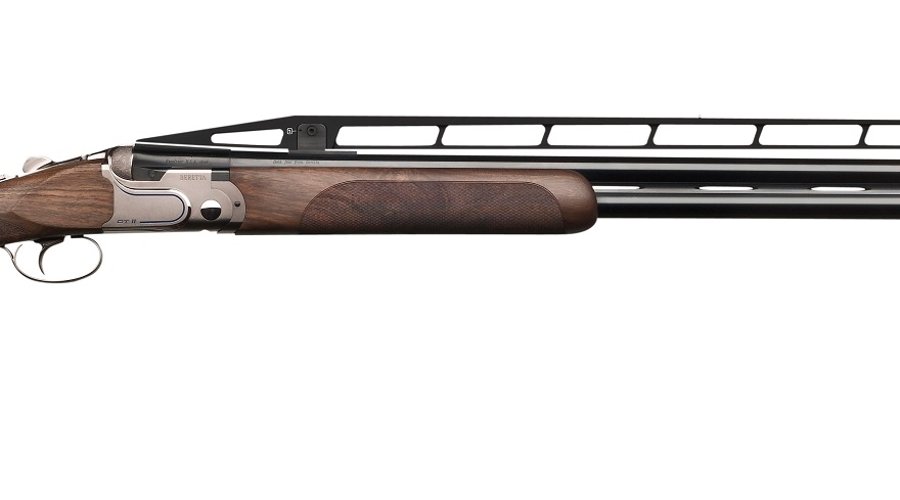 This video has been hidden because of an external service (YouTube) that could potentially collect personal data.Allow video services for the duration of the visitAllow video servicesStop allowing video services