Nammo Defense Systems Inc. has just signed a major contract to produce M72 Fire-From-Enclosure (M72 FFE) shoulder-fired weapon systems and training devices for the Single Manager for Conventional Ammunition (SMCA), supporting various U.S. Services.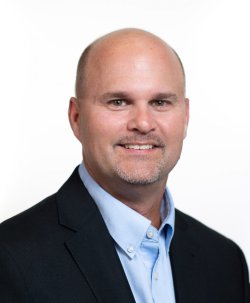 The initial delivery order amounts to $96.9-million-dollar and is part of a five-year Indefinite Delivery Indefinite Quantity (IDIQ) contract with a maximum value of $498 million. 
Delivery of these systems is scheduled to start in 2023. Nammo  Defense Systems Inc. is headquartered in Mesa, Arizona, and is part of the Nammo group of companies, an international aerospace and defense company headquartered in Norway, and has more than 20 countries buying M72 variants today. 
M72 FEE, the game changer
A further development of the well-known M72 LAW anti-tank rocket-propelled grenade launcher already used in the Vietnam War, "the M72 FFE weapon is a joint-service qualified, world-leading close combat weapon that allows warfighters to maintain cover and operate from concealed positions," as explained by Nammo in a press release.

"The M72 FFE is easy to operate, extremely powerful, lightweight and disposable. The anti-armor variant (M72 A8) is effective against tactical vehicles, concrete walls and light armored personnel carriers, while the anti-structure variant (M72 A10) features a dual-mode fuze that can defeat brick, adobe, earthen fortifications and tactical vehicles."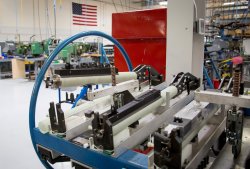 The M72 FEE features "a patented inert organic high-density liquid and patented propulsion system, developed by Nammo to satisfy U.S. Marine Corps requirements" that "significantly mitigates sound levels, visual signature, and back blast effects," says Nammo Defense Systems Vice President of Engineering, Dominic Jezierski. In particular, the M72 FFE system provides enhanced safety for the operator by reducing the effect of the back blast and allowing the weapon to be employed in places previously unfeasible – from  inside buildings or behind cover. The  M72 FEE weighs 13 pound.
According to the Nammo Defense Systems' Vice President of Programs, Tim Clawitter, "When using single hearing protection inside an enclosure, the system's safety specifications exceed the fire-from-enclosure safe operating requirements of both the U.S. Marine Corps and U.S. Army. No system currently fielded by the U.S. Department of Defense has this capability – and that's a game-changer." According to Nammo Defense Systems President Gary Goodwin, "The government and industry team working on the M72 FFE system is confident that it will deliver next-level capabilities."
What you should know about Nammo Group?

Nammo is an international aerospace and defense company with headquarter in Norway. With more than 2.700 employees, 28 production sites and a presence in 12 countries. Nammo is one of the world's leading providers of special ammunition and rocket motors. With more than 100 years of experience, Nammo is well known for almost all ammunition segments: Small Caliber Ammunition, Medium Caliber Ammunition and Large Caliber Ammunition. Nammo Group includes a wide range of companies manufacturing specialty products for both military and civilian users, with several of them operating under their own brands. 
Let's have a look at Nammo's ammunition brands: Lapua is well known for it's premium quality small caliber ammunition preferred by target shooters, hunters and law enforcement authorities. Lapua also produces match grade cartridges, cases and premium bullets. SK Ammunition is a commercial .22 lr. rimfire ammunition brand, dedicated to supporting and serving ambitious and developing shooters in order to help them to reach their full potential. Vihtavuori reloading powders stand for clean burning propellants with consistent and reliable ballistic performance. Reloaders know they can trust in the performance and consistent quality of Vihtavuori smokeless powders. Berger Bullets are the highest grade bullets and ammunition for the commercial market from Nammo. The company prides itself on quality and performance. The overall goal is simply to help customers to shoot better.
Nammo Group is committed to securing a sustainable future. The Group stands for values of precision, dedication and care.
Nammo Sustainability Report 2020. Here is the link to the Nammo Homepage.