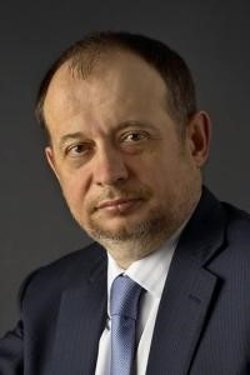 Italy's Luciano Rossi is new new President of the International Shooting Sport Federation (ISSF), having defeated the Russian billionaire Vladimir Lisin by 136 votes to 127 at the ISSF's General Assembly held at Sharm-El-Sheikh, Egypt.  Rossi's election comes after a bitter election campaign – Lisin's company Novolipetsk has been linked with providing steel for the Russian military, including its nuclear weapons programme. In previous 2018 election in Munich, Lisin had defeated Rossi by only four votes. 
Rossi, 69 years, is the eighth President of the ISSF in its 115-year history. 
Rossi: "Delighted with this result"
"I am naturally delighted with this result. Certainly with this result today my determination and passion for the sport of shooting is rewarded," Rossi commented. "I thank everyone, in particular my family and those who enthusiastically voted for me. But I also thank those who did not vote for me because I truly intend to be everyone's President for the relaunch of our sport and for the democratic management of the International Federation." 
Rossi promises "to continue with even more energetic commitment the work for the development of shooting for a better future of that sporting activity which is my life and which I love most."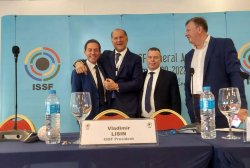 After backing his fellow Russian Lisin and attacking Rossi's campaign, ISSF secretary general Alexander Ratner is expected to be replaced Germany's Willi Grill, a member of the ISSF Technical Commission and a leading member of Rossi's bid campaign.
The defeat of Lisin was also welcomed by the German Shooting Federation (DSB). Following Lisin's defeat  and the decision by Alisher Usmanov, to temporarily leave his role at the International Fencing Federation after he was sanctioned by the European Union in March, it means no Olympic International Federation is led by a Russian.