The name of the KWA Precision Industries Inc. is worldwide renown when it comes to Airsoft. Headquartered in City of Industry (California, U.S.A.) and producing through its Asian establishments, KWA leads innovation in Airsoft and MilSim with precision design and high tech manufacturing for engineered performance ever since it first appeared on the market. With an unparalleled warranty and customer support, KWA strives to ensure the highest customer satisfaction and the very best ownership experience: KWA products are in fact so well-made and realistic that them gained increasing acceptance and active use not just between Airsoft skirmishers but also within Law Enforcement and Military agencies around the world, given the lower costs for Airsoft replicas and 6mm BB bullets when compared to Simunitions or other systems that require the use of real firearms, provisionally or permanently modified.

The name of DEFIANCE Airsoft might instead say nothing to most of people out there, as it is a freshly-instituted company under the umbrella of the KRISS Arms Group, which also manufactures the KRISS Super-V "Vector" sub-machinegun through its controlled TDI - Transformational Defense Industries Ltd. conglomerate headquartered in Virginia Beach (Virginia, U.S.A.) and a wide range of semi-automatic pistols through another controlled company, the Swiss-based SPHINX Systems A.G.; DEFIANCE Airsoft itself is based in Switzerland, in the city of Nyon, and is a branch of DEFIANCE Systems S.A., whose purpose within the KRISS Arms Group is the manufacture of dedicated sound suppressor for the Group's firearms, to provide support for operators and professionals with precision engineered and optimized accessories to support their missions and training requirements. DEFIANCE Airsoft has been founded as a division to launch the KRISS Arms Group in the field of Airsoft Professional Training solutions and recreational platforms.
KWA Precision Industries and the KRISS Arms Group gave public notice of their first commercial agreement last march, during the 2012 IWA expo in Nuremberg (Germany), when it was announced that KWA had been granted the exclusive manufacturing rights for Airsoft/MilSim replicas of the KRISS firearms, including the Super-V "Vector SMG". Last August 8th, 2012, the commercial relationships between DEFIANCE Airsoft and KWA moved one step beyond, with the announcement of DEFIANCE Airsoft being appointed as the exclusive distributor of KWA Performance Industries' airsoft products for Europe, Middle East and North Africa. DEFIANCE Airsoft employs a dynamic and knowledgeable team that draws upon years of experience within the shooting industry, and is certainly the best company that KWA could choose for an exclusive dealership agreement. This means that, from now on, DEFIANCE Airsoft will be the only company authorized to bulk-distribute KWA airsoft replicas to national distributors and local retailers in the entire Europe, and that DEFIANCE Airsoft is the sole company that local retailers and national bulk distributors will have to address to in order to stock up KWA products.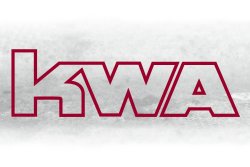 KWA Precision Industries, Inc.
«We couldn't have found a better partner with a more suitable background and profile to handle our European distribution» said Peter C. Ching, President and CEO of KWA Performance Industries, Inc. «Our relentless pursuit for product performance and customer service excellence have already made KWA a market leader in the US.  By working with DEFIANCE Airsoft, we are able to bring the same level of service and support to the European markets. This partnership will strengthen our market positions and reach new customers».
Similar words of excitement for the agreement came from Christophe Guignard, CEO of DEFIANCE Systems, S.A.:

«We are honored to represent KWA, a leading reference and contributor in the airsoft industry. Quality, performance and innovation are the essence of KWA products, an essential requirement to all our customers in Europe. This distribution represents the first step of many future joint projects to come, which include accessories optimized for both professional and recreational use».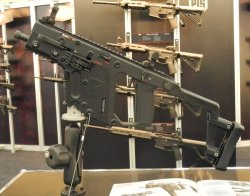 In addition to supporting various retailers throughout Europe, DEFIANCE Airsoft will also provide European law enforcement agencies and military units with KWA professional training products. Airsoft enthusiasts and tactical professionals will receive warranty and customer support from DEFIANCE Airsoft that parallels KWA's reputation for customer centric values.
All KWA replicas imported and distributed by DEFIANCE Airsoft will bear exclusive European serial numbers. In addition to distribution, DEFIANCE Airsoft will handle full warranty, customer support and spare parts to all authorised resellers. Interested parties (local retailers, national bulk distributors) are thus asked to sign up as official DEFIANCE Airsoft authorized resellers on the company website or to send an E-Mail to DEFIANCE Airsoft for further informations. Pre-order is already available from DEFIANCE Airsoft on all KWA products, including the newest "KRISS Vector SMG" replica; all orders and pre-orders placed before August 31, 2012 will come with free shipping.

---
For further information
DEFIANCE Airsoft, a division of DEFIANCE Systems S.A.
Ch. de la Vuarpillière 35
1260 Nyon | Switzerland
Tel.: +41-22-309-2727