The administrative council of the International Shooting Sports Federation, the main governing body for all internationally-recognized shooting sports specialties, has met in London in April 2012, just a few weeks prior to the Olympic games, to approve a number of changes to the rules that will govern the international sports competitions in the 2013-2016 period. That's an extremely important happening to all competitive shooters, as it will apply to paramount happenings such as Olympic finals in the future.
To date, the ISSF administrative council is still to reach an agreement regarding a definitive list of rule changes − something that will probably happen at the next council meeting, scheduled for November 2012. A summary of some of the proposed and decided changes has however been released, so to prompt whoever might be interested, from national federations to individual shooters and coaches, to take notice and possibly to propose any amendment or integration.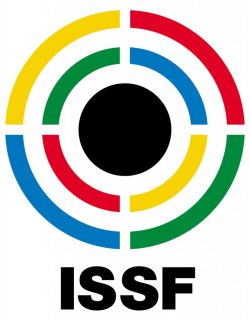 ISSF - International Shooting Sports Federation
Some of the most important changes to the rules include the mandatory use of safety flags on all firearms used in competition to confirm that they are unloaded and with their action open, and a new procedure to handle malfunction in 10m, 50m and 300m Rifle and Pistol events: guns might be repaired or replaced with Jury approval, but with no extra time allowed.
Also, all shooters will be allowed to use only one, and the same, rifle all throughout the phases of an event: elimination, qualification and finals. Action, barrel and basic stock might not be replaced under any circumstance, although this doesn't apply to any accessory thereby attached. Vibration reduction systems will be prohibited.
Shooters will be charged with a 10 euro fee for the replacement of Equipment Control Cards and with a 20 euro fee for the re-test of shooting clothes; these changes have proven necessary to reduce the number of requests for changes, that often cause delays in equipment control testing.

A number of changes have also been made to the Dress Code, and some prohibitions have been made, including a ban on kinesio or medical taping and on the use of shooting trousers in solely prone events (they might still be used in the prone shooting stages of three-position events).
The number of proposed and approved changes is too extensive to be entirely listed here. The official summary is however available in PDF format for download; all persons and entities wishing to inquire about some more specific aspects of said changes, or wishing to contribute to the decision making before final approval is given at the November 2012 meeting of the ISSF Administrative Council, shall address directly to the ISSF headquarters.
---
For further information
International Shooting Sports Federation
Bavariaring 21 - 80336

Munich - Germany
Tel.: +49-89-544355-0
Fax: +49-89-544355-44