Not everyone has the same idea about how often a gun should be cleaned. There are those who clean it after each training session at the range, and those who do it only periodically. We just follow the old adage: "Never let the sun set on dirty barrels". However, the basic concept is that guns must be cleaned carefully and frequently.
There are expensive ways to do this, including dedicated brushes and picks, special gun patches, collapsible rods, etc. If you can and want to afford it, so much the better. But in fact, you already have around the house what you really need. The only things we strongly advise against do-it-yourself substitutes for are a bronze bore brush that matches the caliber of your gun and a specific gun oil and cleaner/solvent. For the rest, all you need is:
good quality kitchen paper
a pencil
an old toothbrush
some cotton swabs
some toothpicks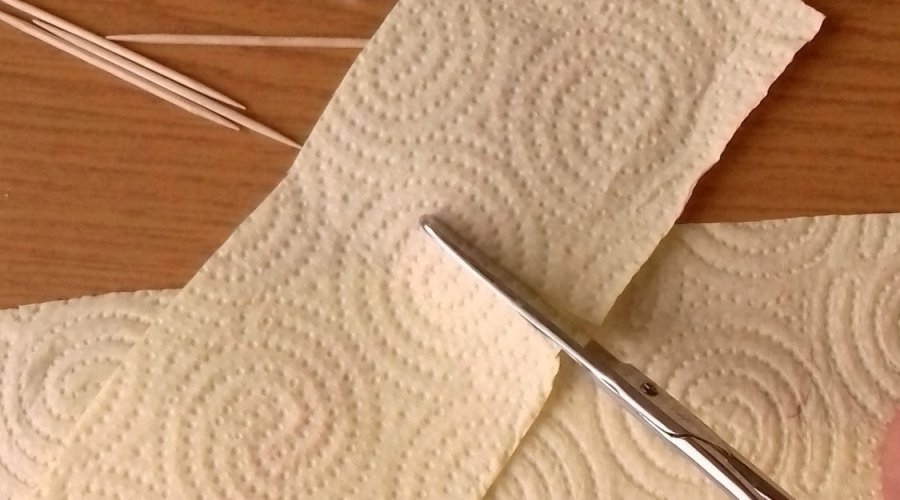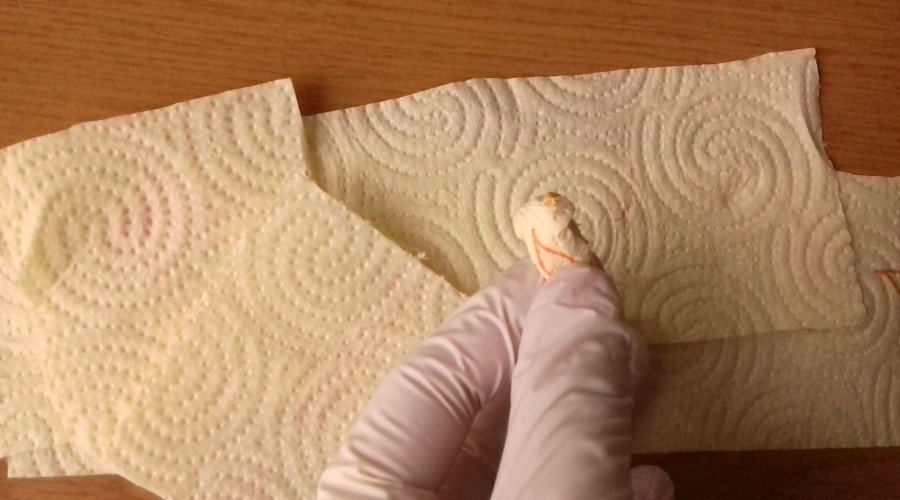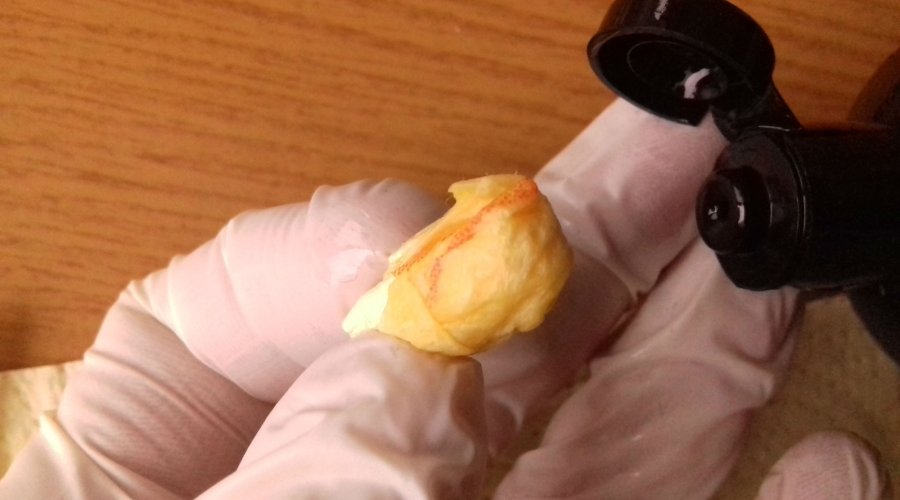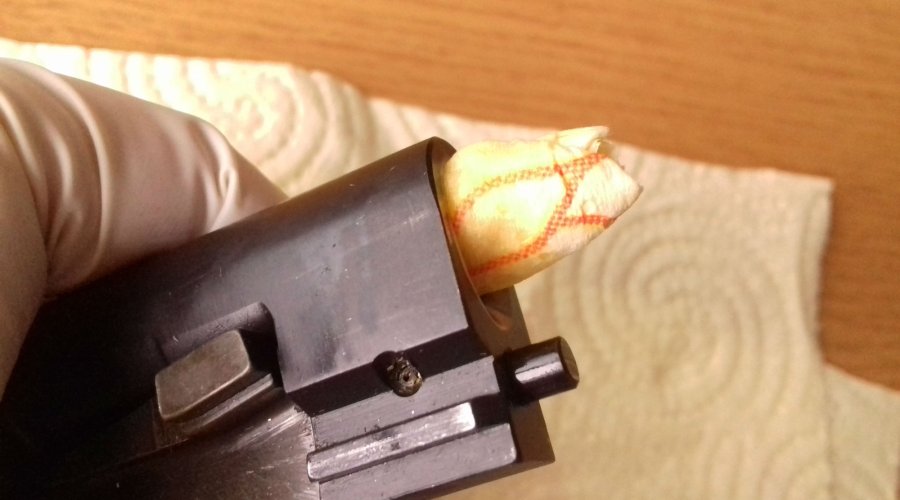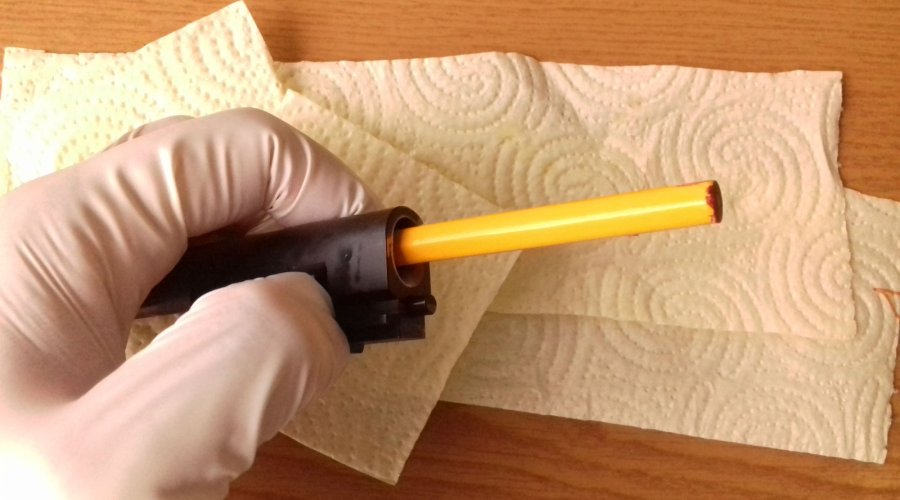 Let's see how to proceed. First, take a sheet of kitchen paper from the roll and cut it into three strips of about the same width. Then cut each strip into three roughly equal squares.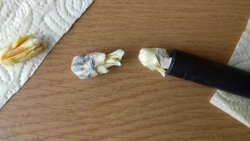 In our experience, this is the right size for all handgun calibers ranging from 9mm to .45 ACP (including popular revolver calibers such as .38 and .357 Magnum, .44 Magnum, etc.). Take one of the squares and ball it up until you get a sort of paper "bullet": it must be compressed enough so that you have to lightly force it down the barrel. Soak this "paper bullet" with the gun cleaner/solvent of your choice, and then push it down the barrel from the breech. To push it you can use the pencil with the tip facing forward. Repeat the operation a couple of times with different squares of cleaner-soaked paper, so that the product is well distributed on the barrel bore. 
After leaving the cleaner/solvent on for a few minutes (or according to instructions), pass the bronze brush through the bore, making several passes and always inserting the brush from the chamber end until it's fully exposed in front of the muzzle. This way, you will mechanically remove firing residues. Take another square of clean, dry paper, ball it up as you did before, and push it down the barrel with the pencil. Repeat the operation with other squares of paper until you see them coming out of the muzzle without any traces of dirt or oil. Now you'll be reasonably sure that the barrel is well cleaned.
To remove firing residues from the mechanisms and internal surfaces of frame and slide, a toothbrush with some oil/cleaner drops is the ideal tool.
Toothpicks come into play to clean the grime out from remote recesses and corners, such as the inside of the slide and slide rails. We suggest you to use them also to clean behind the the extractor claw: this area is often neglected, and here grime can easily accumulate until causing failed extractions. By using a toothbrush and toothpick, you do not run the risk of damaging any part or spoil the finish.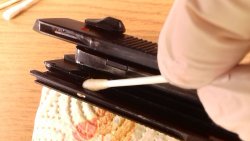 Once the pistol has been thoroughly cleaned, it must be lubricated with new oil. A mistake that many make is to exceed the quantity, so that next time you use the gun you'll need a raincoat to protect yourself from splashes of oil spray – jokes aside, it can be annoying and dangerous if it ends up in your eyes. Cotton swabs with a drop of gun oil are perfect for lubricating all working surfaces precisely and with the right amount of lubricant. If you see the swabs getting dirty, let some cleaner on, clean up, and lubricate surfaces again with a clean cotton swab soaked in oil.
Once you've completed the operation, clean external surfaces with another clean sheet of kitchen paper and your pistol will be in perfect shape. At almost zero cost.