The new year traditionally begins at the renowned Munich auction house Hermann Historica with two online auctions that collectors from all over the world are already looking forward to. The regularly held series "Fine Antique and Modern Firearms" can probably already be called a "classic" in the gun auctions; a total of 611 lots will be auctioned this time on February 1, 2023. The auction will take place as an online-only auction. Start time is 10:00 am (CET). All information on bidding and the online catalog can already be viewed via the Internet.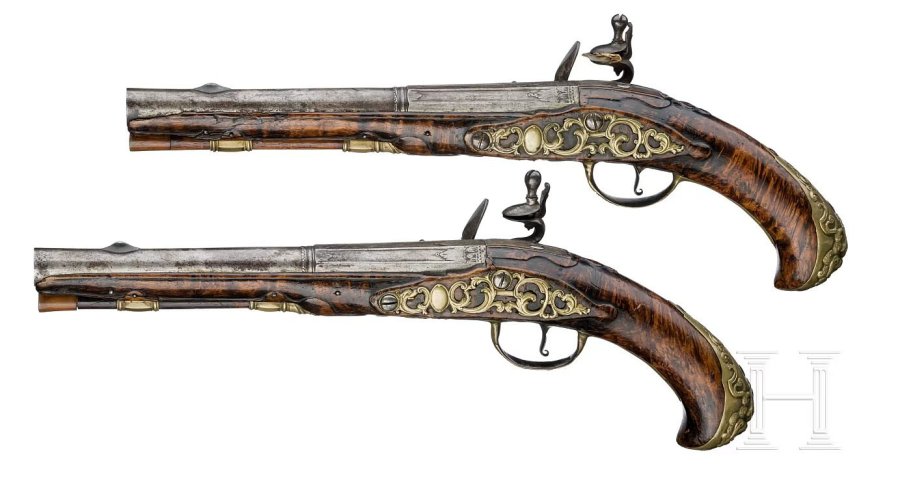 Already on January 31, 2023, 326 lots will be auctioned as part of the "Antique Arms and Armour from all over the world" auction, also here there is more information and the online catalog with all descriptions already online. Nevertheless, it may be worthwhile to travel to the auction in person to examine one or the other piece in more detail: because the preview for both auctions will take place together from January 25 to 28, 2023, from 11 a.m. to 5 p.m. (CET) each day in the auction rooms of Hermann Historica at Bretonischer Ring 3 in 85630 Grasbrunn near Munich, Germany.
Handguns from all over Europe at Hermann Historica in February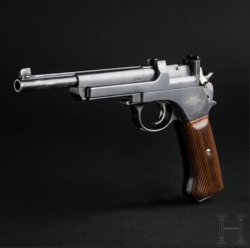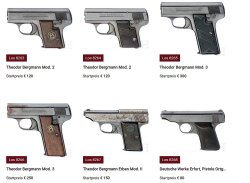 As always, all4shooters.com would like to present you a few selected lots from both auctions and point out special opportunities. Online auctions are by no means only for collectors with a well-filled wallet, but often offer favorable opportunities to supplement a collection with long sought-after individual pieces or even to exchange an existing piece for a better preserved specimen. Often, several models of a certain manufacturer are offered together, which makes it possible to quickly expand a collection with the help of only one auction. It goes without saying that Hermann Historica, as an experienced auction house, knows all the legal requirements for purchasing and auctioning firearms and can also advise you.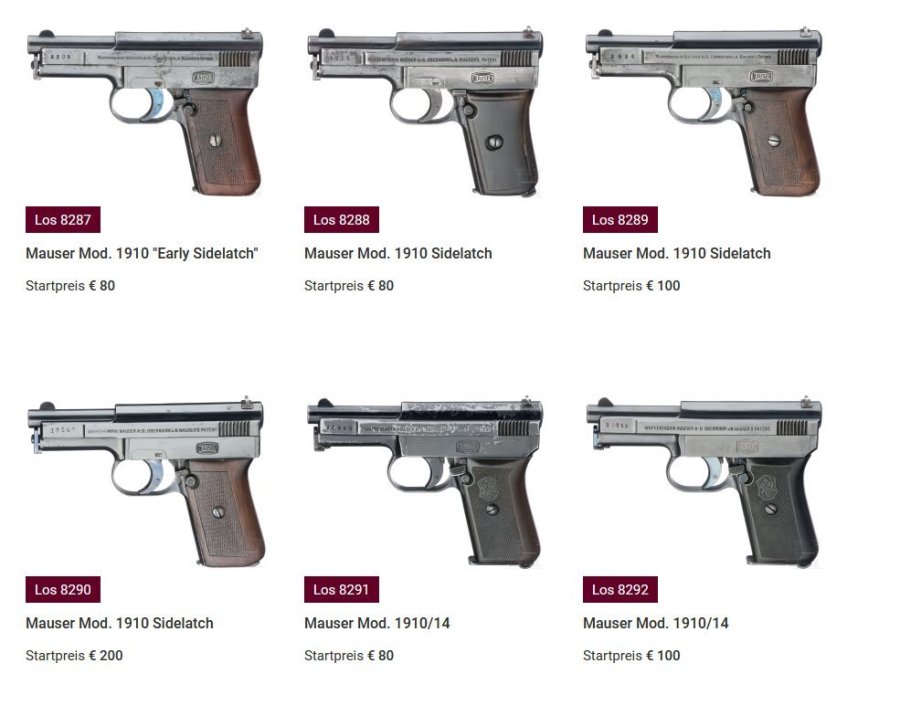 In the online catalog we found numerous groups of quite well preserved handguns of well-known manufacturers from Germany, but also from France, Belgium, Italy or Spain. Among them are the models of Theodor Bergmann – lots 8263 to 8267, here the model 2s starting at 120 euro and 3s starting at 250 euro – passing through the Lignose pistols (starting at 250 euro, lot 8285), which are unusual in their construction, to the imposing Mannlicher M1905 pistol, which starts at 1,500 euro (lot 8344). From the Mauser production, some variants of well-known models such as the M1910 will be auctioned, whereby the somewhat low starting prices might also interest auction beginners.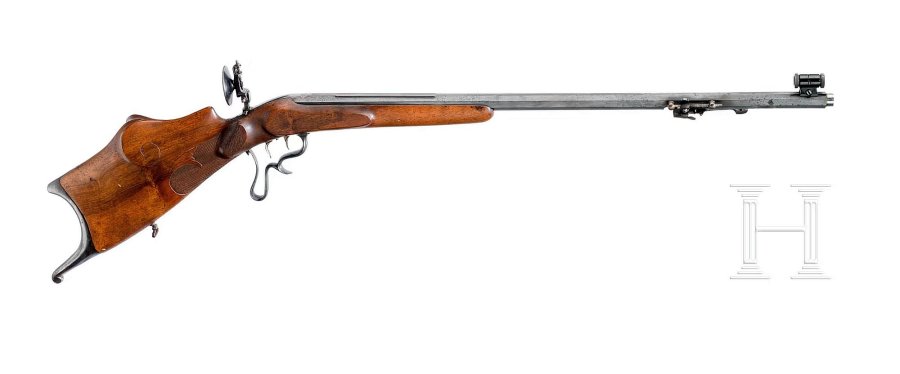 Among the long guns, various saloon rifles are in the catalog, for example with a Stiegele action (lots 8240 and 8241, starting at 280 euro) or a handsome percussion target rifle made by the Würzburg gunsmith Blanck in the style of a Swiss Stutzer M1851, in 10.5 mm caliber and with a screw-down hand rest (lot 8093, starting price 800 euro).
Antique arms and armor at Hermann Historica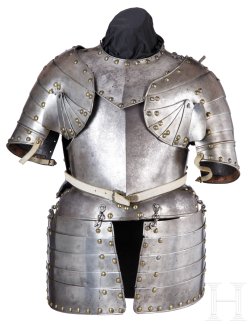 In this online auction, which is already scheduled for the day before, i.e. January 31, 2023, various edged weapons from the Asian region are up for auction. Chinese double swords for example or edged weapons from the Ottoman and Indian empires. From German history comes for example a South German "Hirschfänger", or hunting hunger (around 1760, lot 7299), which enters the bidding race at 1,800 euro.
By the way, at both Hermann Historica auctions you can also quickly and usually inexpensively expand your arms library: as with almost all auctions, packages with often out-of-print or newly very expensive technical literature are again part of the auction goods. It is therefore always worthwhile to browse this section of the online catalogs.