Pat, 60, lives in the countryside near Richmond, North Yorkshire, UK and loves shooting clays and game, and working her two black Labrador gundogs. "At the game fair all those years ago I watched people shooting and felt I had to go for it and try it myself. Everyone was so friendly, and helpful, and it was that passion I liked, and it got me into it."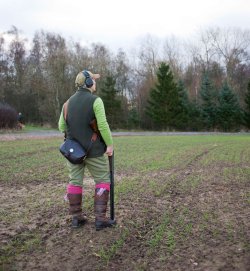 When Pat was growing up in Cumbria, her dad shot regularly. He passed his 16-gauge, side by side hammer gun onto Pat. He is aged 88 years old, and he still shoots and beats on a local estate.
Pat said, "I bought my first gun, it was a 12-gauge Berretta Silver Pigeon, I did not have it very long before I sold it and got an English side by side, 12-gauge. I like the side by side, and shoot everything with it, from driven game to skeet. I much prefer it. We are all different, and when it comes to guns you have to find something you like, and it works well for you."
Firebirds ladies shooting syndicate

Pat is a member of the "Firebirds", a ladies shooting syndicate that shoots throughout the year, and also includes men on some of their shoot days. "We have a wonderful time, we laugh and have great fun, and are always well received on shoots."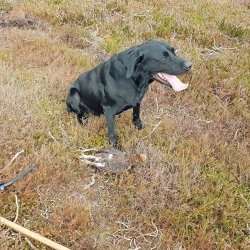 There are eight ladies in the roving syndicate, and they come from all over Yorkshire. 
"Five of us are the originals from fifteen years ago, and it is a lesson in how there is such a diversity of people who shoot. We have formed a great friendship, meeting up throughout the season to clay shoot. Also, shortly before the pheasant season starts, we usually go on a week's break, and take the chance to fish, stalk, and walk."

Shooting offers plenty free-range food, and Pat loves cooking.
"There are many benefits in having a low fat, high protein, food source, we take as much game as we can get during the season and make it into all kinds of things and also give it out to friends and family."
Who is our author Linda Mellor?
Linda Mellor is one of Scotland's foremost shooting, fishing and hunting female writers and photographers. She is the product Ambassador for Venator Pro, a premier hunting company and stockist of the European brand Hillman. With a lifetime of countryside experience, Linda's passion, enthusiasm and respect for the outdoors and hunting is explored and shared across her writing and photography. 
For more information on Linda Mellor, please visit Linda Mellor's website, Twitter (LindaMellor) and instagram (linda_mellor).