The relationship between the Beretta Family and Sir Jackie Stewart is a long history of affection based on the solid values of friendship. This is why the Italian firearms manufacturer is the official sponsor of the "Sir Jackie Stewart Classic," a charity event in support of "Race against dementia", founded by the former Formula 1 driver in order to raise funds to donate to research for the treatment of dementia. There are currently 50 million people living with this dramatic neurological condition worldwide, and every minute this figure increases.
Sir Jackie Stewart Classic, clay shooting for fund raising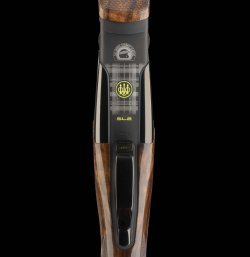 The event will take place from June 17 to 19 at the magnificent Thirlestane Castle in Scotland, just south of Edinburgh. On the first day there will be a "Down the line" clay shooting competition organized by the Scottish Clay Target Association, of which Beretta is a sponsor with GMK UK Ltd. In this discipline, Sir Jackie Stewart won the Scottish championship in 1959 and 1961. The prize pool is made in Beretta, including five guns made by the oldest manufacturing firm in the world with its nearly 500-year history: a 694 shotgun as the "High Gun" and four Silver Pigeons (one in each category). A total of 120 shooters from all over the globe are expected to attend: among them, Carlo Gussalli Beretta, Digital Innovation Project Manager of the Italian firearms company.

Beretta's presence at the event does not stop there. The Beretta family has decided to auction off an SL2 over-and-under, recently presented to the world in the Launch Edition version (only 50 pieces world-wide): a "silent auction" will be held during the gala dinner; those present will be able to bid starting from a starting price of £25,000 (about 29,000 euros). All proceeds will be donated to the cause of "Race Against Dementia." For the occasion, the shotgun – a one-off version to demonstrate Beretta's innate capacity for customization – has been embellished with engravings on the receiver bottom: the iconic Scottish "tartan" pattern, as well as Sir Jackie Stewart's helmet design.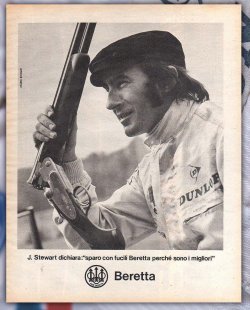 On June 18 and 19, however, the event will take a more motoring slant and will showcase the career and achievements of three-time FIA Formula 1 World Drivers' Champion: Sir Jackie Stewart OBE. Visitors will have the opportunity to see numerous displays of the great champion's cars, including the F1 championship-winning single-seater. In addition, the Scottish Motor Racing Club will stage an adrenaline-fueled live show with classic and contemporary cars (including F1 single-seaters) whizzing along the streets around the castle.


"A deep and personal bond is at the foundations of the friendship between Sir Jackie Stewart and the my family" –  says Franco Gussalli Beretta, President & CEO of Beretta. "Over many decades my father, Cav Ugo Gussalli Beretta, and I shared a mutual vision with Sir Jackie. Above all the passion for clay shooting, a sport which my father and Sir Jackie helped to promote and grow. This partnership started 50 years ago: today it's even stronger with the support of the new generation as my son Carlo will partake the competition. Being able to support Sir Jackie is a real honor for us. Supporting the charity and helping those in need – it's always been a matter of honour."
---
For further information:

https://www.sirjackiestewartclassic.com/
https://www.raceagainstdementia.com/