Article also available in other languages
If there's a place in the world where everybody can find something to have fun, to titillate his or her fantasies and tastes, well, that's definitely the city of Las Vegas.
And if the right place for swingers and viveurs are the Casinos, the five-star restaurants and resorts, the lounges and cocktail bars on the Las Vegas Boulevard − The Strip, as it's most commonly known − gun enthusiasts will find the right place for them just down Industrial Road, a parallel to the Strip itself, near its northern end, not far away from the Stratosphere tower and from the classic Circus Circus hotel and casino, known for its appearence in the 007 movie 'Diamonds are Forever'.
Those who are fond with the city of Las Vegas − as well as the gunwriters who come to town at least once a year, for the SHOT Show − will be familiar with the wide, one-story concrete building placed at the centre of a fenced 1-acre terrain and surrounded by old military vehicles: M35 trucks, M2A1 halftrucks, an entire group of High-Mobility Multipurpose Wheeled Vehicles, even an UH-1C Huey helicopter and an M4A3 Sherman tank.
Unless the building is approached from the right direction, it may easily be mistaken for a military junk dealer of some sorts. Well, it's not. Just turn around and approach it from the Industrial Road.

Congratulations. You just reached Battlefield Vegas.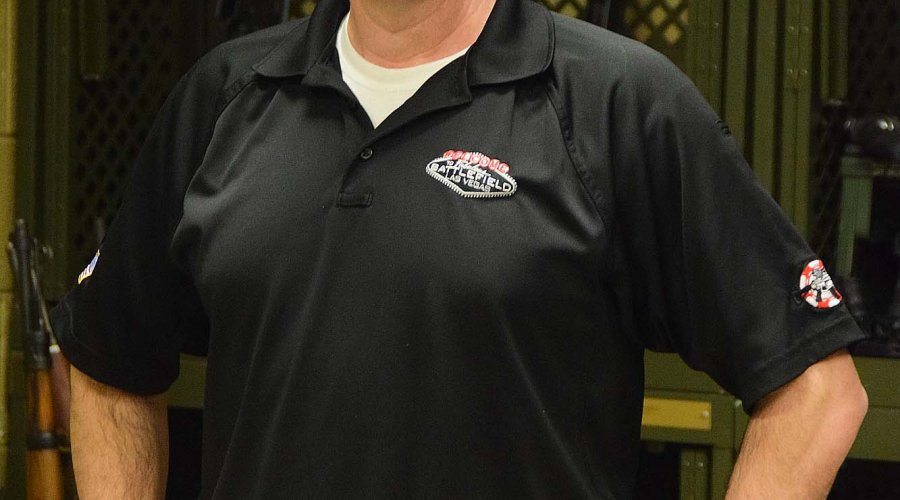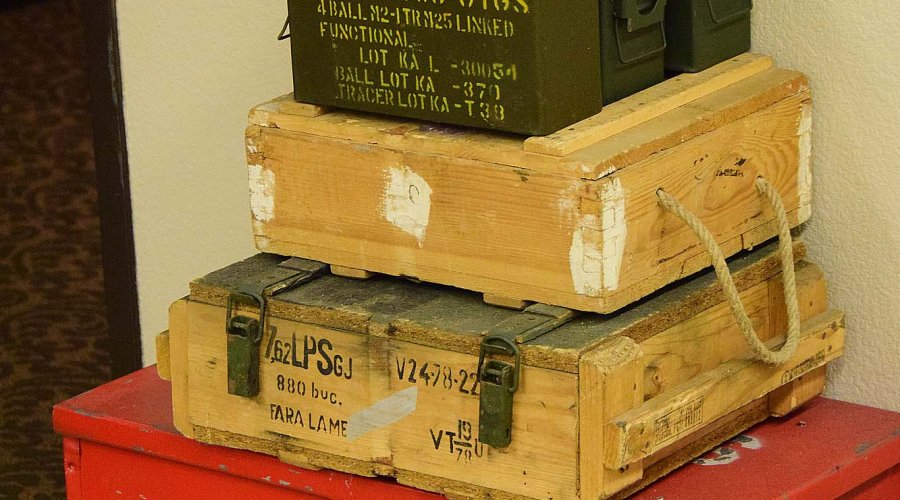 This video has been hidden because of an external service (YouTube) that could potentially collect personal data.Allow video services for the duration of the visitAllow video servicesStop allowing video services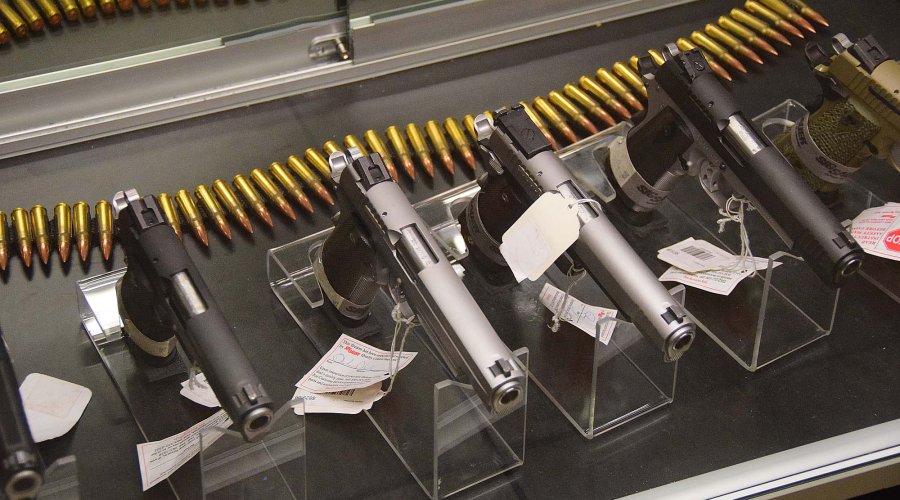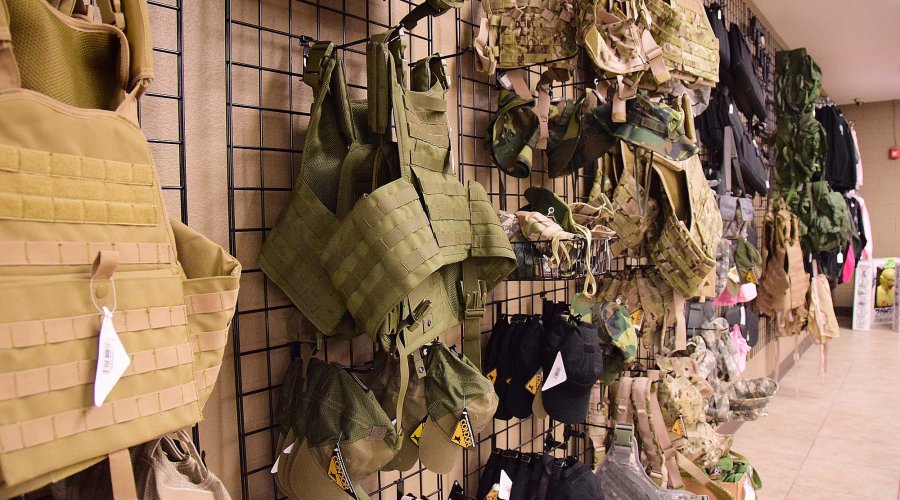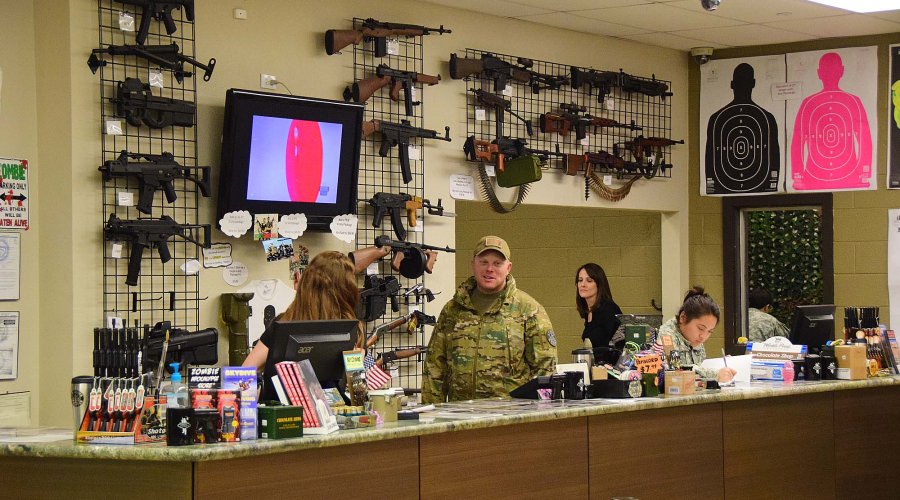 Established in June 2012, Battlefield Vegas is a proudly veteran founded and run business: its two co-founders, Ron M. Cheney and David Famiglietti, were previously in the United States Army and United States Air Force respectively; Ron Cheney served in the Army as a Counter-Intelligence Assistant (MOS 97 Bravo), while David Famiglietti served 13 years as a Technical Sergeant E-3 combat engineer with the 820th "Red Horse" (Rapid Engineer Deployable Heavy Operational Repair Squadron Engineers) Squadron of the USAF. Many of the employees, Armorers and Range Safety Officers (RSO) at Battlefield Vegas also have a military background.
But then... what exactly is Battlefield Vegas? Well, a lot of stuff: an FFL dealer, a curio shop, and a shooting range; being its sister company a small local manufacturer of gun parts − Henderson Defense Industries, LLC., headquartered in the eponymous Las Vegas suburb − Battlefield Vegas also has a small workshop with gun repairs and maintenance capabilities.
The main hall of the Battlefield Vegas building hosts the gun shop − although most of the displayed guns behind the counter are Mock-Ups, the "real steel" being kept locked in a safe location exception made for some handguns we saw under a glass cabinet − and a wider array of accessories, tactical garment, magazines, and all sorts of paraphernalia, all available for purchase. Here and there, visitors have a glimpse of old, empty boxes of ammunition and explosives from all over the world, bearing all sorts of markings, as well as of many other types of inerts, ranging from artillery shells to empty rocket launchers: an intriguing foretaste of what awaits behind the corner, in the shooting range.
What normal visitors generally don't see is the workshop: it's not enormous, but it's large and functional, and a lot of activities seem to take place there, all fully legal of course, ranging from assembly, maintenance, repair and destruction of firearms to handling of parts kits.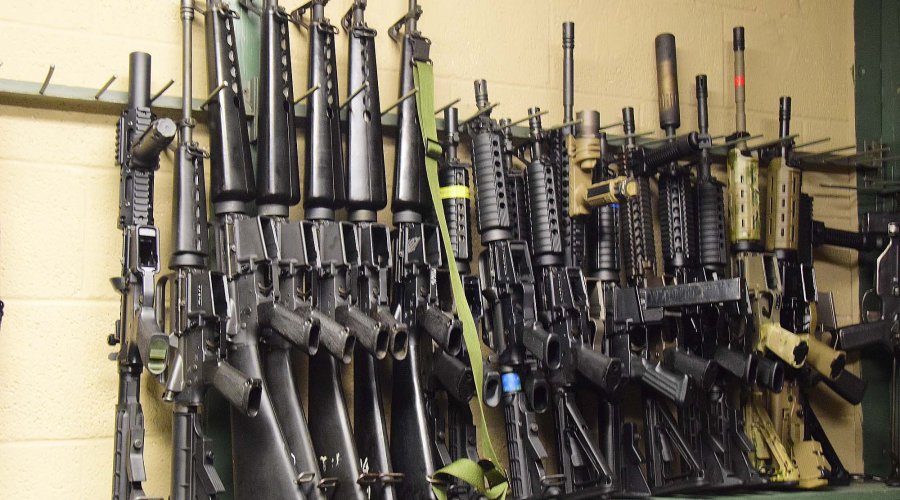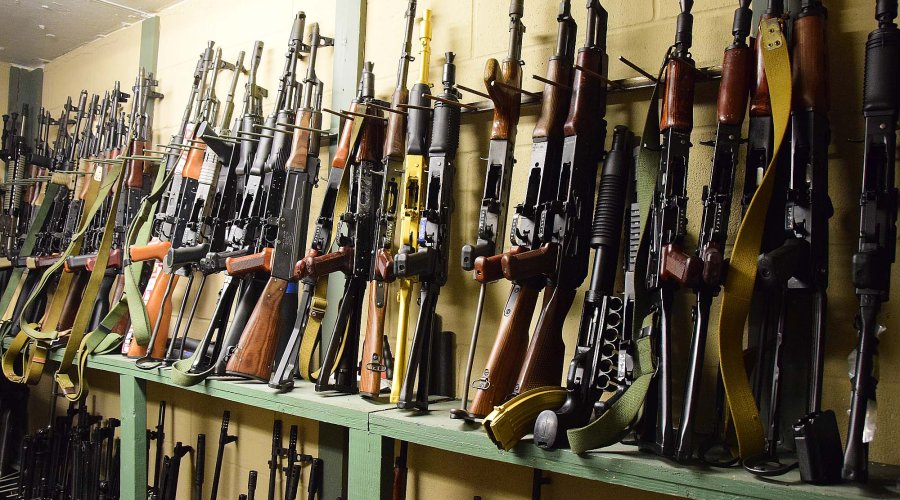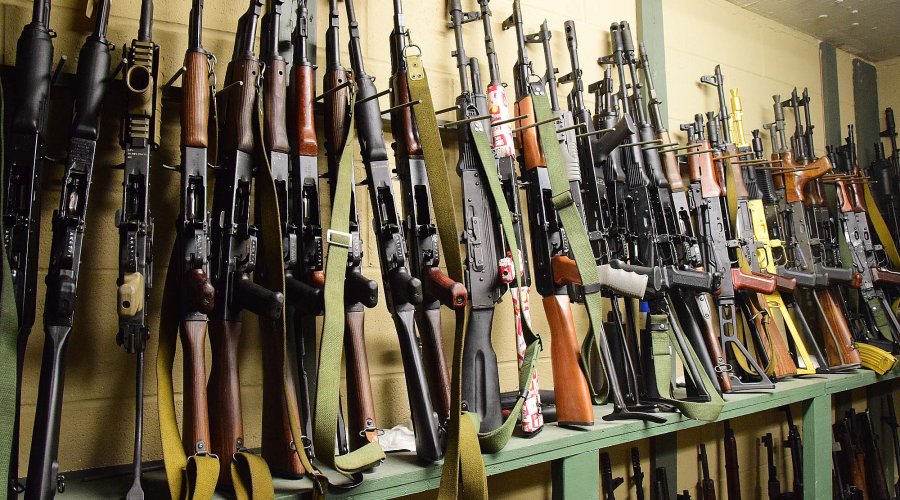 Battlefield Vegas has an incredible collection of firearms at hand, which seems to be kept in at least two separate locations. An impressive display of semi-automatic rifles, carbines and pistols, shotguns, and some machineguns, are to be spotted behind the counter just a few feet from the shooting range doors; that's where visitors are briefed on safety rules and equipped with earing and eye protection before they can shoot anything.
The main armory is however kept secured in a dedicated vault past the workshop, dubbed "Fort Knox" by the Battlefield Vegas employees and owners: that's a full concrete vault with a single way in − a well-heavy armored door − where all the most precious pieces of the Battiefield Vegas collection are kept at all times when they're not under maintenance or being fired at the range.
Unlike many Europeans believe, full-automatic or select-fire arms are all but common in the United States. Should an average American citizen − with a crystal clear record and reputation, mind! − ever want to acquire one, and if no additional local or State regulation gets in the way, the provisions of the 1934 National Firearms Act and of the 1968 Gun Control Act are to be observed for licensing and purchase; not to mention that the 1986 Hughes Amendment banned from private ownership all machineguns manufactured after that year, exception made for a small number of well-identified, authorized entities and corporations. This makes an entire category of full-automatic firearms very rare and expensive, and another one basically impossible to have and priceless.
Being Battlefield Vegas allowed to have both − pre- and post-1986 transferables and dealer samples are to be found in the "Fort Knox" vault! − it's no wonder if extra measures are taken to protect such a great investment.
Battlefield Vegas is currently home for over three hundred semi-automatic and full-automatic firearms − rifles, carbines, shotguns, handguns and revolvers − ranging from the early 20th Century to our modern days. Truly a gun enthusiasts' little slice of paradise − even more so that all these guns are fully operational and can be loaned for firing at the shooting range. Battlefield Vegas boasts the importance of its collection as the widest currently available for public shooting in the United States − and, ladies and gentlement, that is true.

Of course, there is a price to pay: being very popular, Battlefield Vegas requires reservations for shooting range time, and all shooters will be provided with a single target and a full magazine − others will be available with a small surcharge − after having been briefed with the principles of operation of the particular weapon they'll fire. Visitors can choose what to try out on an "à la carte" menu, or choose any of the themed "packages" that will provide access to multiple guns; of course these are more expensive, but the extra charge can be shared: Battlefield Vegas will be of course glad to accept groups, as it's clearly stated on its FAQ webpages.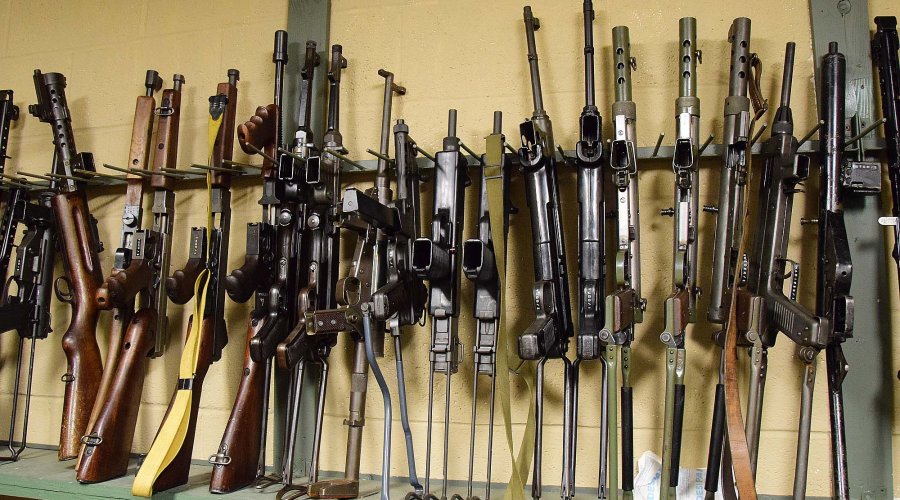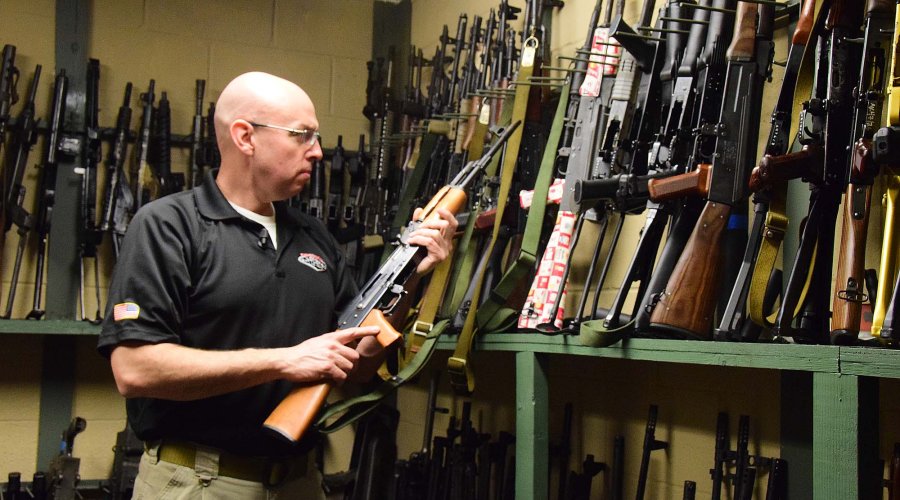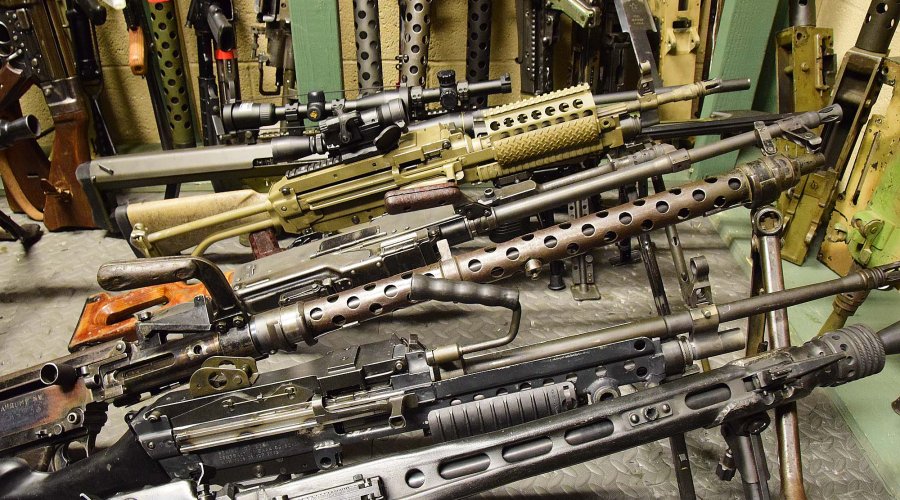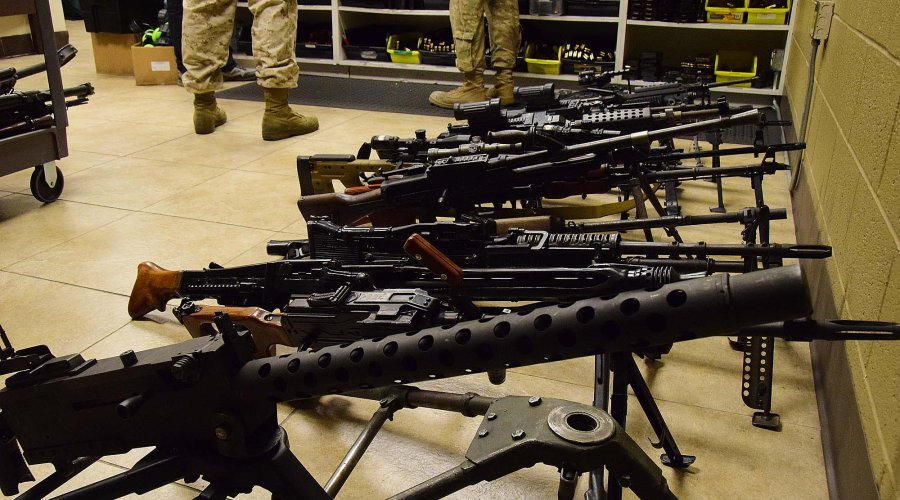 Minimum required age to access the shooting range and try a firearm of the Battlefield Vegas collection is ten years; minors under 18 years of age must be accompanied by an adult guardian, all visitors must have IDs and no personal firearm is allowed. Booking grants visitors to be picked up from any hotel in the Las Vegas area by an HMMWV sent from Battlefield Vegas − and not a civilian-grade Hummer H2 or H3, but a true plain-jane ex-military Humvee, with a driver in camo outfit! − and then brought back after their visit.
The ALL4SHOOTERS.COM staff has been in Las Vegas halfway through January for the 2014 SHOT Show coverage, as we had been multiple times in the past years, but despite our curiosity we never had a chance to get to that interesting place until this year we received an unexpected, kind invitation to visit the place along with a group of foreign colleagues, to have a look at the Battlefield Vegas collection and to try out some of these guns − gently offered by Mr. Cheney, of course. We decided that it was the perfect way to spend our last afternoon in Vegas: our flight back to Italy was scheduled for the next day, which meant a wake-up call at dawn.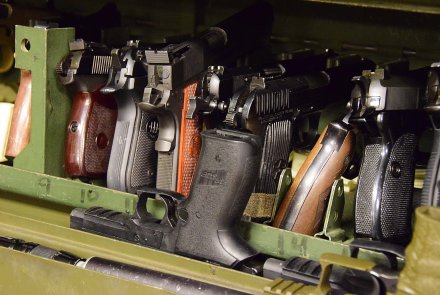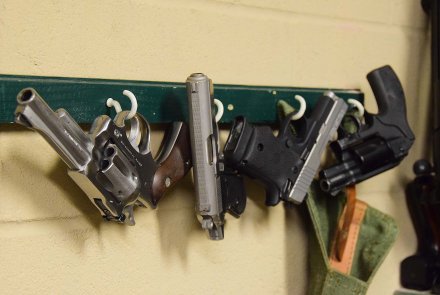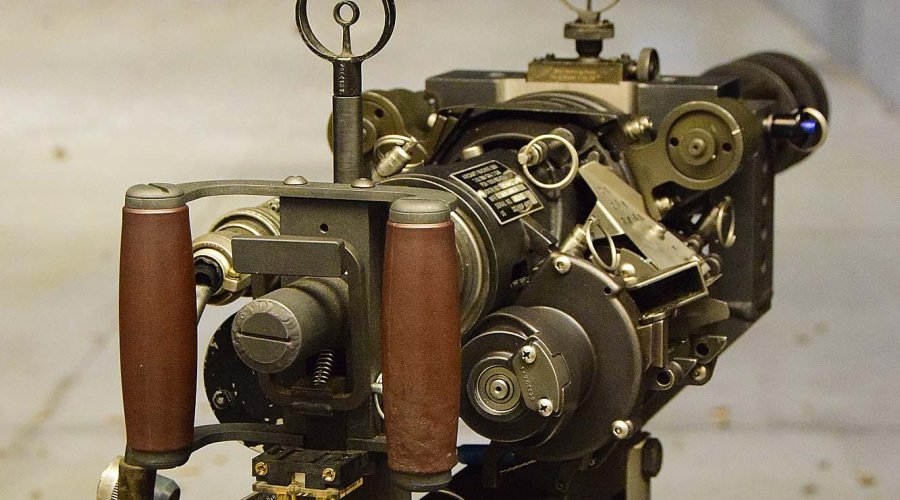 In the late hours of a mid-January Las Vegas evening, after crossing the Strip and Fremont Street on a baseline HMMWV, we finally reached Battlefield Vegas.
Closing time was close, and our visit meant that many staff members were bound to stay overtime; despite this, Ron Cheney and the Battlefield Vegas personnel greeted us with open arms and led us to a complete tour of the structure, including the above-mentioned Off-Limits areas such as the workshop and "Fort Knox", the vault; guns were handled, pictured, and talked about.
And these were some interesting talks indeed. The Battlefield Vegas armorers and RSOs were confident and competent in the matter, but also eager to learn whatever they didn't knew yet, and a peer-to-peer discussion on some models ensued.
The climate was friendly and relaxed, and we could freely discuss anything, from the kind of sidearm normally carried by the Armorers to their personal opinion about their and our own safety equipment; from the rarity of an Arisaka Type 99 7.7x58mm bolt-action rifle found in the vault − mint new, with an intact Chrisantemium − to the real story of the Rhino revolver.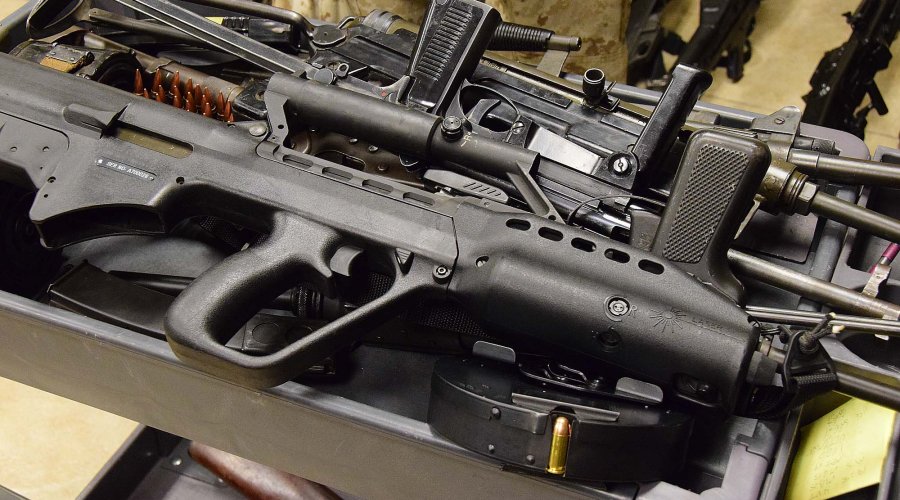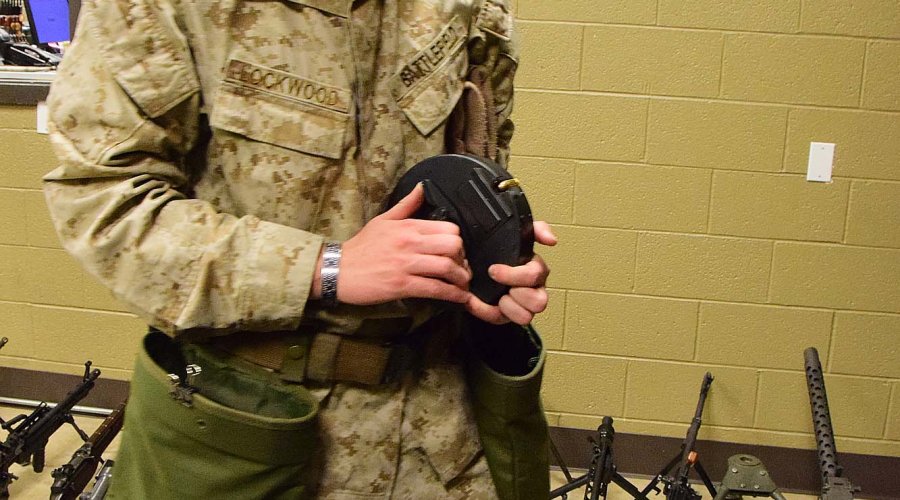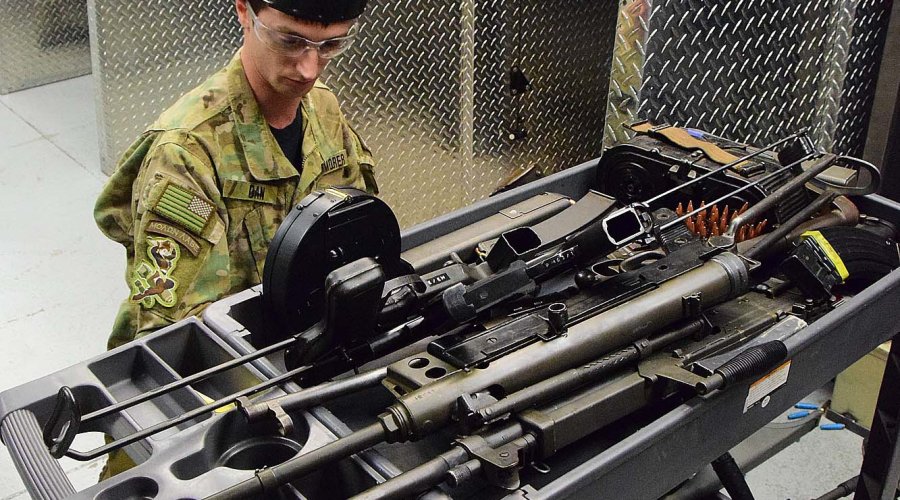 The Battlefield Vegas collection is astoundingly variegated, including some classic and seldom seen firearms such as Bergmann and Sten MkII machine-carbines, Madsen and Carl Gustafs sub-machineguns, tons of general-purpose and heavy machineguns dating back to the world wars or even before that − all fully operational, and most of them with at least a double.
We were also introduced to the Battlefield Vegas' own "family jewels": a Browning M1919-A6 .30-06 Springfield caliber belt-fed machinegun with a reduced barrel − nicknamed "The Beast" by the Armorers and RSOs − and a wonderful M134D Minigun which is normally used with reduced-load training ammunition (featuring a blue polymer shell and bullet), whose use reduces risks and damages to the structures, and helps keeping the barrels and the working mechanisms in good conditions.
Just a glimpse to the "Fort Knox" vault is well enough to understand that the prices asked by Battlefield Vegas to the shooting range customers are well reasonable. Their collection includes a plethora of rare models, all kept in almost pristine conditions, and all requiring extensive care to be maintained as such. Should a component break on some of them, restoring operativity may be a lenghty and complex procedure, requiring procurement − or even manufacture − of rare parts!
We were finally led to the shooting range along with a cart loaded with our selection of guns from the collection: PM-63 RAK, Zasyava M56, Hotchkiss, Thompson M1 and suppressed MAC-10 sub-machine guns; an FN SCAR-H battle rifle and a rare Singaporean STK SAR-21 bull-pup assault rifle; a full-automatic conversion of the .22 rimfire MPiK-69 training carbine of East German heritage; an Mg15 and other vintage machineguns from World War 1 and World War 2; and "The Beast", the short M1919-A6. The M134D Minigun was already there, as it's always kept on a monopod right on one of the lanes. Appearently − and not surprisingly − it's one of the most popular guns with the Battlefield Vegas visitors.
Although some of the rarest models come with one single magazine, requiring refill after they run out, ammunition was plentiful, and the fine folks at Battlefield Vegas didn't seem to want to skimp on them. And if that's was the way we − humble free-riding guests − were treated, we can expect paying customers to be treated even better.

For the canons of European shooting ranges, that's almost like being on another planet!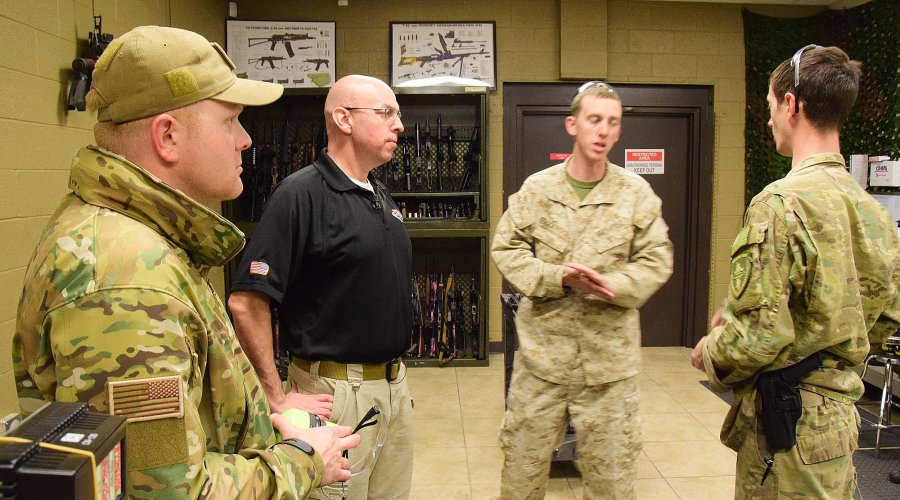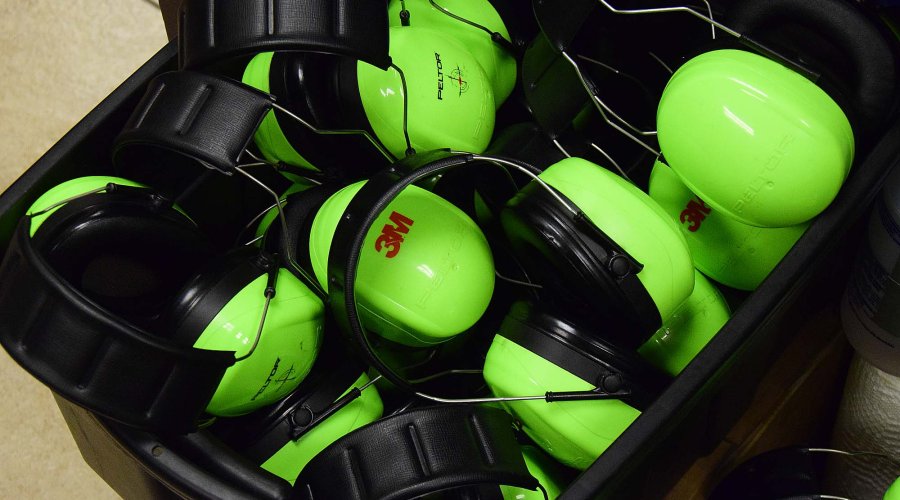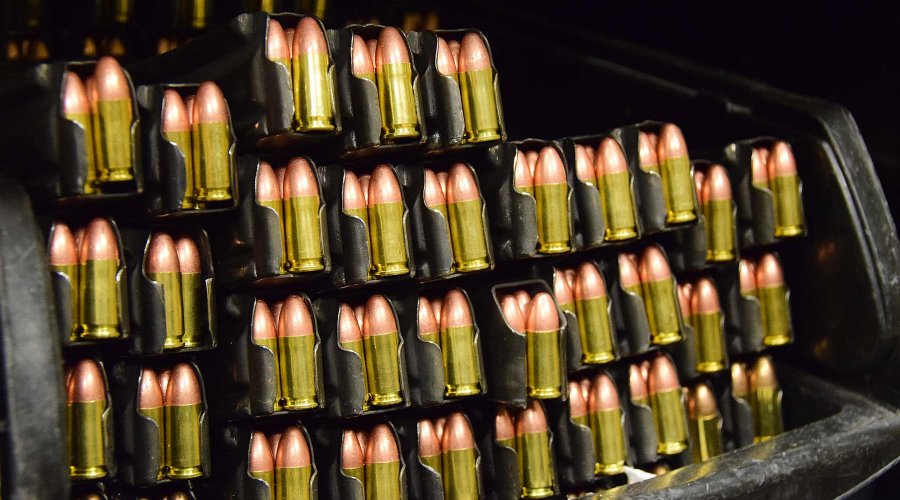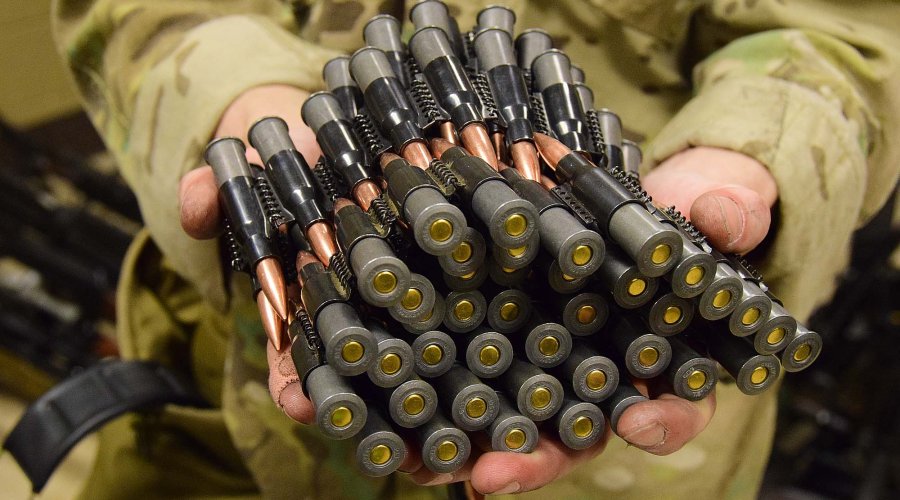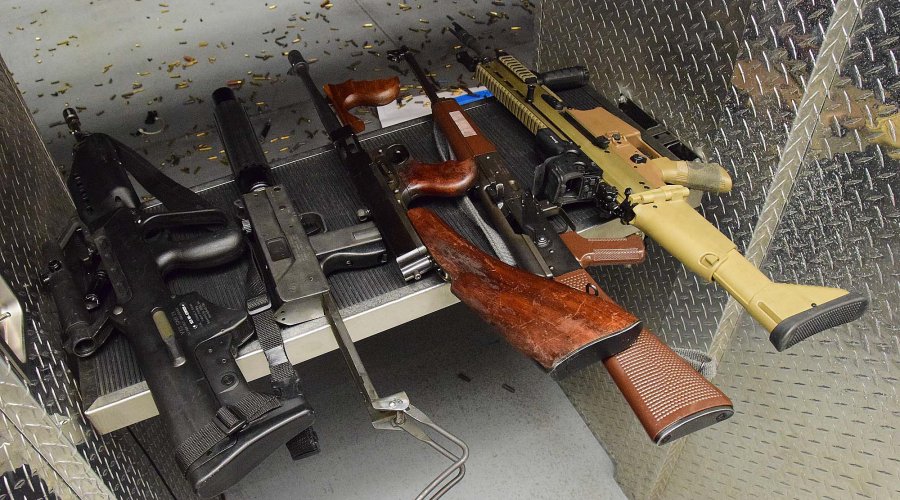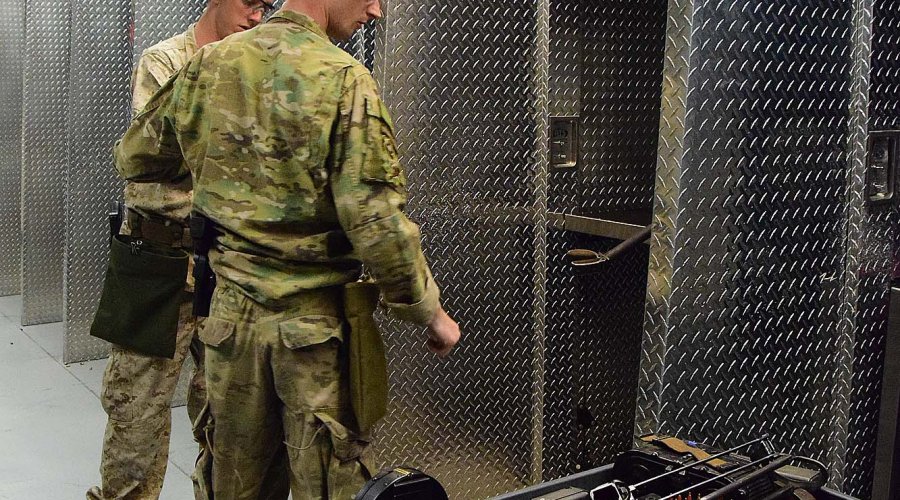 Kind and professional as usual, the Range Safety Officers at Battlefield Vegas prepared the guns and oversaw the shooting sessions.
All took place in the indoors shooting range − quite impressive, particularly for whoever thinks that no other structure but an open-air range may ever host full-automatic shooting.
The indoors shooting range at Battlefield Vegas is simply... well, one of the best we ever saw when it comes to high-tech ranges built for the general public. It features twelve firing lanes on a 20-metres range, with plenty of space and a high level of protection, excellent lighting and ventilation. Rational, functional, comfortable, it's built to allow customers and visitors to live their experience with full-automatic firearms in total safety.
Our experience with our selection of guns was extremely satisfying − something that all gun enthusiasts should try at least once in a lifetime! − and it was all thanks to the work and care of the Battlefield Vegas personnel, and to their engagement in making things smooth and comfortable for us even when our visit went on for over one hour and a half past the closing time.
The greetings and kindness, the feeling of being welcome, the synpathy, the interaction, the openness and helpfulness − along, once again, with a high professionalism and an extreme care for organization and safety! − is what made our experience in Battlefield Vegas really great.
The climate, the environment, is what makes all experiences worth living. And climate and environment are something held in great consideration at Battlefield Vegas.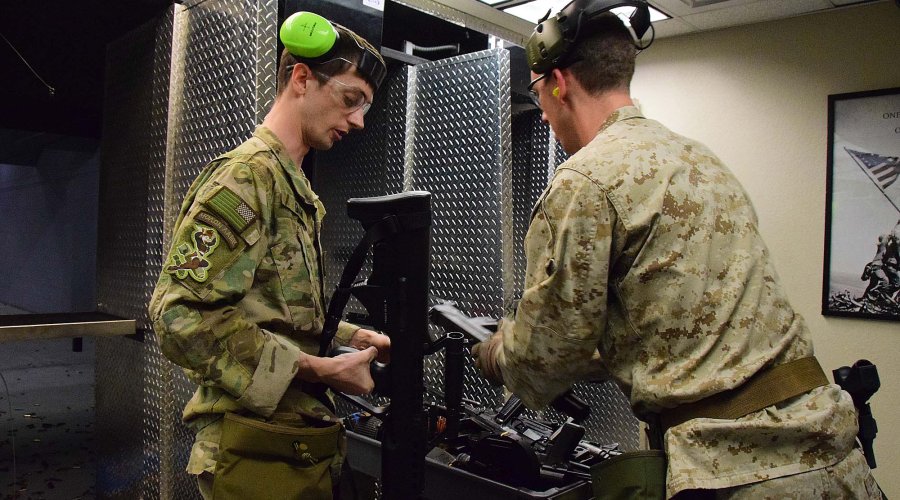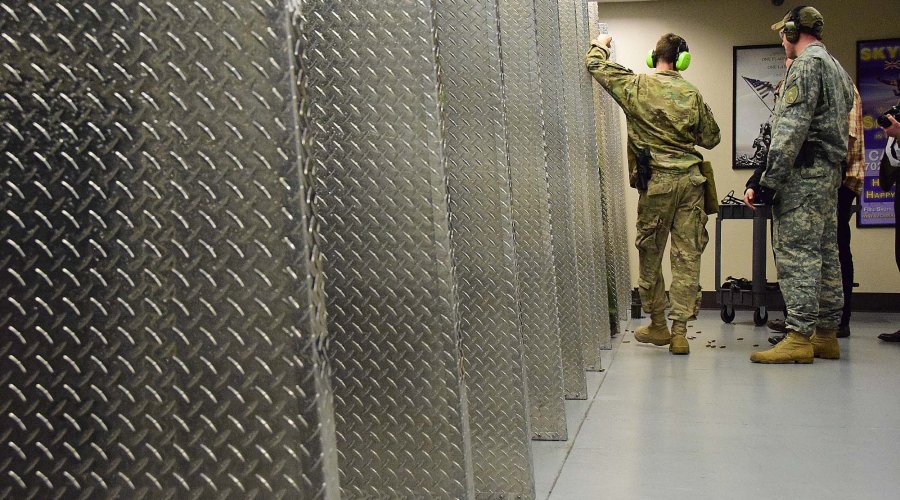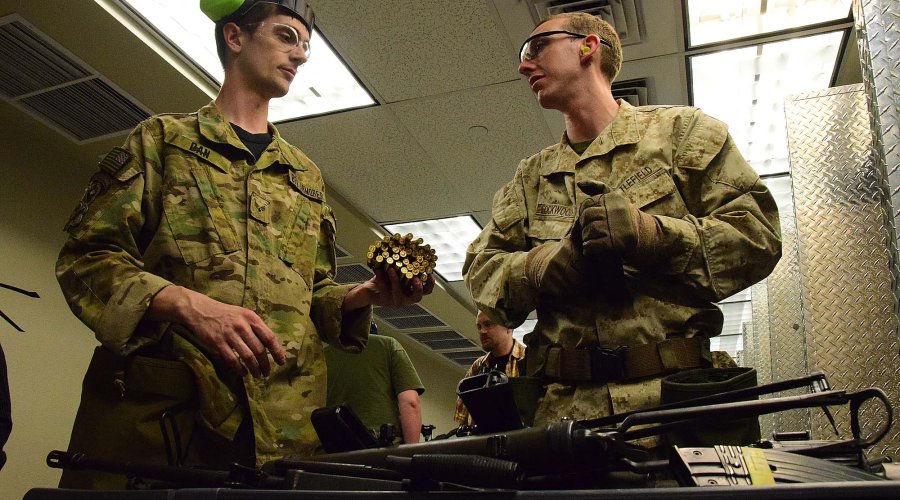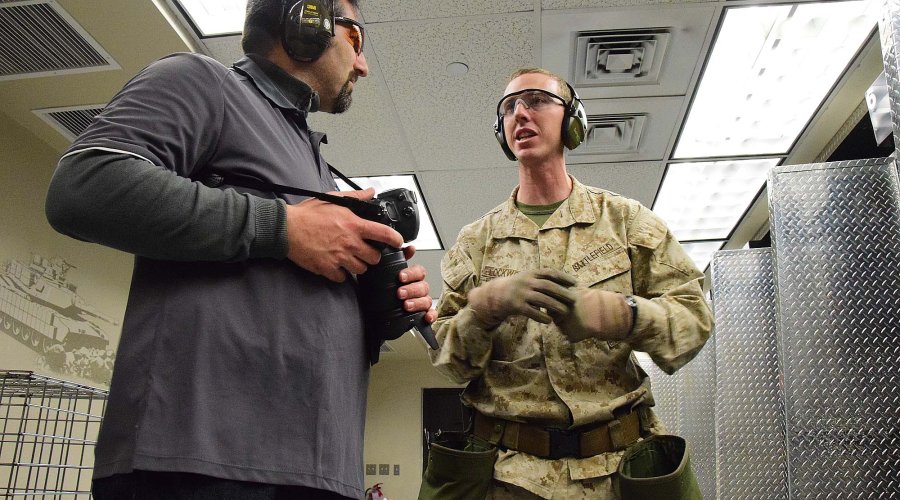 Should any of you, dear ALL4SHOOTERS.COM followers, be around Las Vegas right now, well, you may want to give a try to this place. No engagement required, everybody is welcome − although the HMMWV ride requires a reservation.
There is still more to come for Battlefield Vegas. Plans are in the works to add a 3000+ sq. feet outdoor and 16000 sq. feet indoor area to allow visitors and customers to enjoy new, even more exciting experiences. The opening of a military museum is also in the plans. Visiting Battlefield Vegas is a great experience today, and will be an even greater one tomorrow.

As we said: Las Vegas has something that titillates the fantasies and tastes of everybody. And if you're around Sin City and feel the urge to turn your money in a different kind of noise than the jingle of slot machines, well, Battlefield Vegas is just the place for you.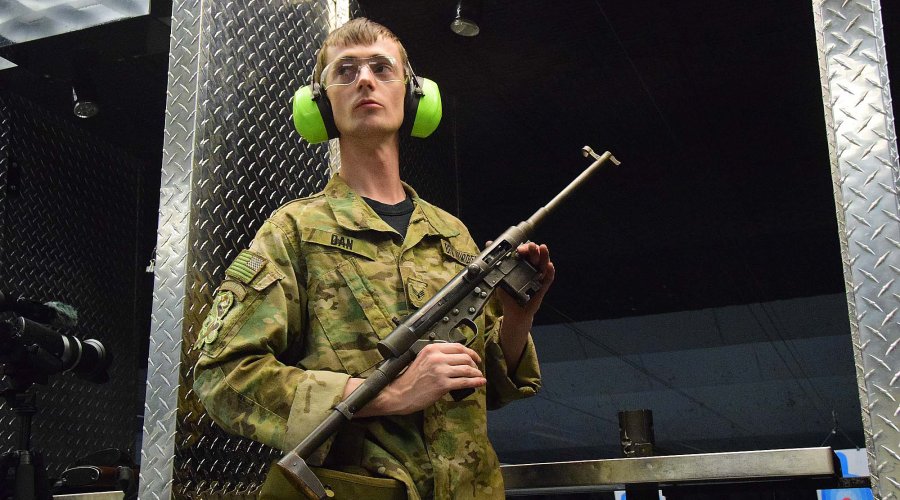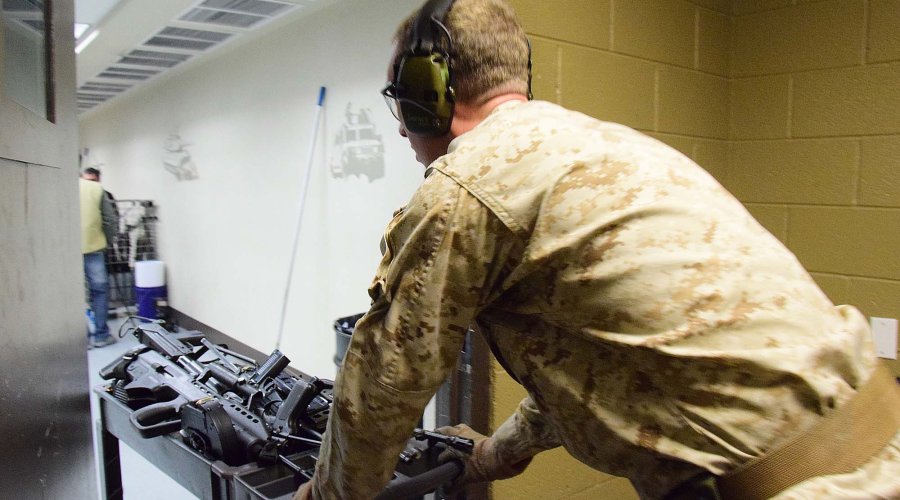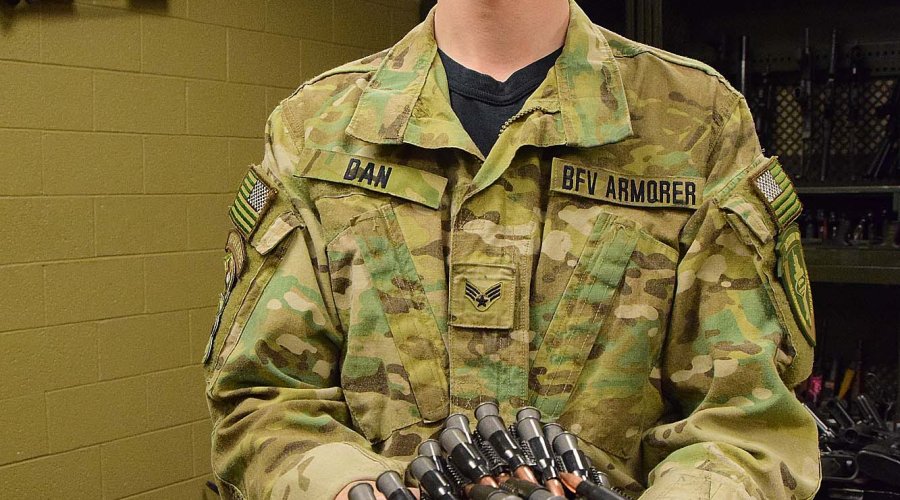 For further information:


Battlefield Vegas
2771 Industrial Road
Las Vegas, NV - 89109 U.S.A.


Phone: +1-(702)-566-1000 

Questions: info@battlefieldvegas.com
Reservations: reservations@battlefieldvegas.com

Website: www.battlefieldvegas.com