Tell us something personal about you…
Of course, gladly! I was born in 1972, at the foot of the beautiful mountains of Veneto, in Italy. I'm and will always be a proud Alpine. About ten years ago, for love, I moved near Malpensa, in the province of Milan, which allowed me to meet many new and interesting people.
How and when did you discover your interest in guns?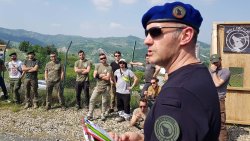 I believe that this interest has been genetically handed down to me by my father, since I remember that I have always been playing with firearms replicas, taking part in epic street battles with blowguns and darts made from newspaper pages, my legendary Condor air gun and a Flobert gun I had inherited... I used my tips to buy knives from what was then the reference point in my town, the hardware store that sold every and anything, including the calcium carbide that those with white hair certainly remember.

Back in 1993, after coming home from military service, I began to take an interest in airsoft gaming and never stopped. Then, about ten years ago, I started to study the "real-steel" part of the game, getting a gun license and with many, indeed, many courses and the Beretta certification as Defensive Operative Shooting Instructor... And here I am!!
What are your favorite guns?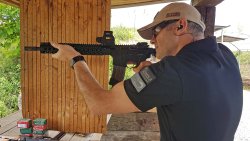 When it comes to handguns my choice fell on the Glock 17 and Beretta 98SF, as for rifles I own a S&W M&P15 Magpul and a Troy Alpha both in .223 and a 12 gauge, namely the magnificent FABARM STF12 Compact. A complete set that satisfies me, I'd say!
And which are your favourite ASGs?
I have a predilection for the ICS brand, one of the first in the market. As for handgun replicas I have a BM9 (the replica of the Beretta M9) and an XFG (a H&K USP clone), obviously by ICS. As for long guns, the CQR by Hera Arms, and the CXP HOG for CQB and CXP MARS KOMODO for woodland environments, all by ICS and all customized according to my style and game modes.
What's the difference between shooting an ASG and a real firearms?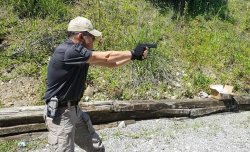 Obviously the feeling of shooting a real firearms is priceless, but ASGs offer you the possibility to perform highly realistic "force-on-force" simulations without any danger and, let's face it, it's also a lot of fun.

Moreover, in the field of self-defense, given the limited distances of engagement, using airsoft replicas really differs little compared to real firearms – just the recoil (only to an extent, considering blow-back replicas) and the sound of a real gun.

With which ASG companies do you collaborate and what services do you offer?
Since 2019 I'm part of the ICS Captains. ICS Airsoft chooses its ambassadors in every country, and I'm very proud of it.
I am also an Ambassador of Viper Tactical Italia, the Italian branch of the company that manufactures tactical clothing and equipment.
There are many other companies with which I collaborate more or less continuously too, some of which are proudly Italian.

To all of them I offer a visibility service directly on the playing field (for airsoft) and on the shooting range in order to let end-users try and touch the products, then broadcasting everything on social media with photos, reviews and videos.

Can you briefly tell us what the courses you organize are about?
The contents of my courses are the result of study, passion and all that I absorb, in turn, from the courses that I attend from different institutions and instructors better than me.
All my courses deal with "operational shooting" with handguns, shotguns and rifles, with the aim of greater preparation, manual skills and stress management in a firefight, while as far as airsoft is concerned, we venture into subjects such as patrol tactical movement, CQB techniques borrowed from the military and adapted to the needs and peculiarities of the game and the replicas used.
The courses are open to everyone, always performed in safety, and everyone always learns something, both the participants and the instructor and with a good deal of fun. We also have fun with some survival courses which are accessible to everyone.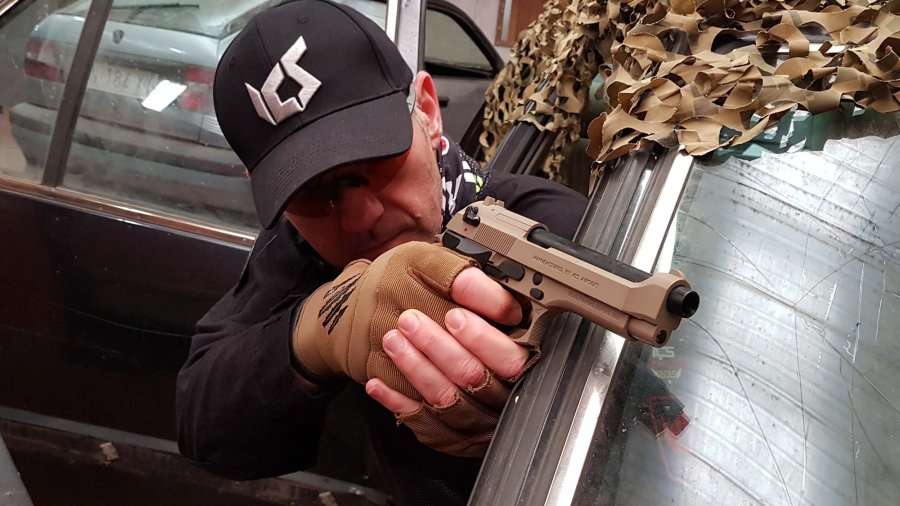 There's some rivalry between airsofters and "real" firearms enthusiasts. You're both. What's your opinion?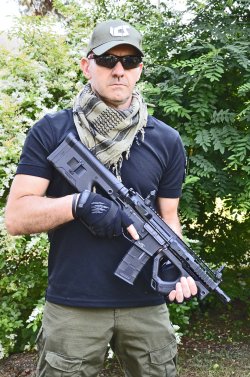 Yes, I often hear talks dictated by a rivalry that actually doesn't make any sense.
Oplophiles have certainly gained from airsoft a wide availability of accessories and shops more or less specialized, sometimes offering well-made replicas or cheaper products than the big brands, given the number of airsoft players.

Airsofters on the other hand always look with attention and a mixture of appreciation and envy at those who have the opportunity to handle real firearms. Many of them – when they can afford it in terms of time and bureaucracy – make the leap, as I did, into the world of real firearms, then staying in both worlds and just enjoying them.

You also review products and equipment: tell us about two or three products that surprised you recently.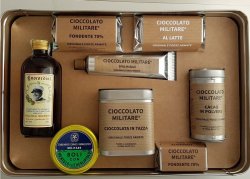 Lately I've been particularly surprised and pleased to find the original military chocolate and the legendary "Cordial" (the alcoholic drink I remember from my experience in Alpine troops!), produced by the Military Pharmaceutical Chemical Plant, now available for everyone thanks to their online sales site, www.cioccolatomilitare.it.
Besides being a high-quality "bio" product, it's very good and has replaced my supplements and bars during sports activity.

Quite recently, the Viper Tactical plate carrier, that is the VX Buckle Up Plate Carrier GEN2 2020, a new product from IWA 2020, postponed due to COVID-19. I had it as a world-premiere and I had been waiting for it a long time. it's an extremely well-made tactical product at a competitive price and available in all the most used and popular camouflage patterns... You'll see me wearing it and in a video presentation soon.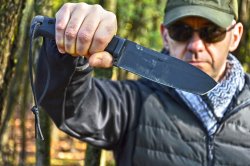 I almost forgot the fundamental question... Why the "Wolf Instructor" pseudonym?
The name comes from my guiding animal, the wolf, from which I take inspiration trying to share its character traits. I like to be called Wolf by my friends. Wolf Instructor is its social derivative.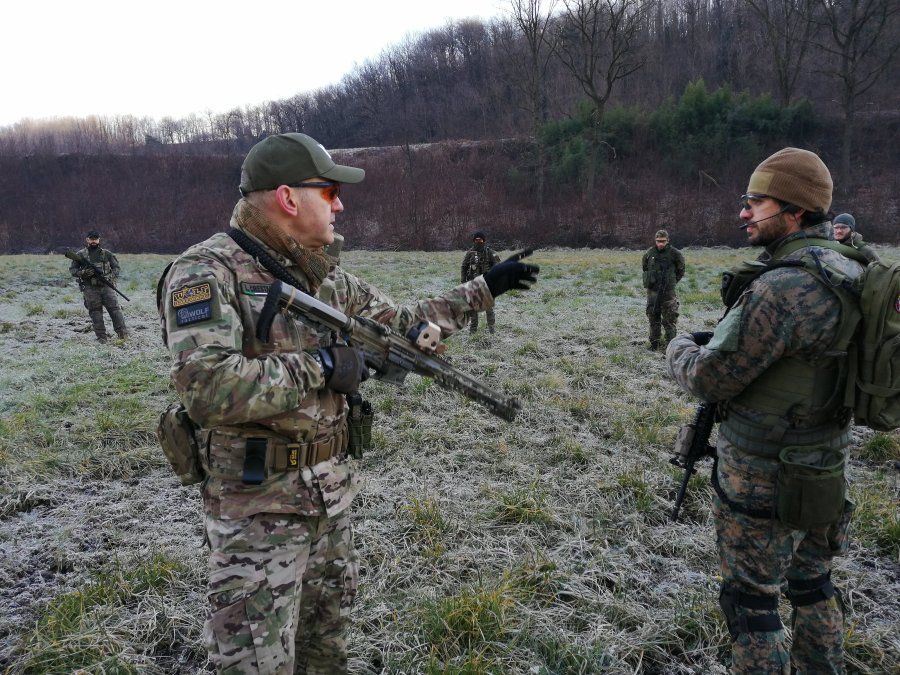 On which social channels is it possible to contact you?
Here are my Socials:

FB Page: TheWolfTactical

Instagram: @wolfinstructor @airsoft.ambassadors,
Youtube: http://youtube.wolftactical.it; Web Site: www.wolftactical.it