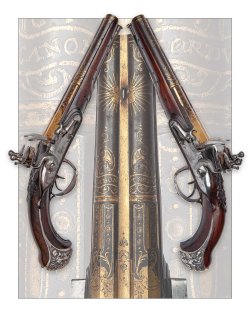 Despite the difficult times and hardship that everybody is facing because of the pandemic, the great success of the September auction has shown that the firearms collectors' market is far from static and that customers are willing to change their habits in order to participate, albeit remotely, online and through telephone.
The auction that will take place on December 7th and 8th will be characterized by a wide offer of modern sporting and hunting guns, antique and vintage collectible guns, as well as accessories and militaria.
There will be three ways to bid:
- Live online through Invaluable.com and thesaleroom.com portals
- Using a reserved telephone line
- Bidding before the auction through the online catalog or at Holts' head office.
The catalog for both the Live Auction and the increasingly popular Silent Auction (i.e. where no incremental bids are accepted), is already online on the Holts' website.
The Silent Auction has over 3,000 lots to choose from. The Live Auction is divided into two days, on the first day antique guns and accessories will be auctioned, the second day modern guns and accessories.
Looking through the firearms up for bid at Holts: gift pistols and Italian double guns

Among the most interesting items up for bid on December 7th we find Lot 450: a magnificient pair of double-barrelled flintlock holster-pistols manufactured by the Royal Armouries of St. Etienne, 1775 ca. of Spanish form, with carved and gilded bands at the intersection and with gilt-bordered banners signed 'CANON TORDV' within a rococo scroll surround above. By popular tradition, these pistols were commissioned as a gift to the King of Sweden by Louis XVI of France. Condition of the pair is remarkable and this justifies the estimate of £10-15,000, or 11-16,000 euros at the current exchange rate.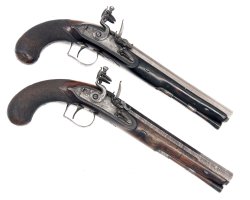 Holts Auctioneers, © Holts Auctioneers
Another great classic of antique gun auctions are the pairs of dueling pistols, like the one that Holts proposes with the lot 499. These are a pair of flintlock pistols made by the London gunsmith Samuel Brunn in the years around 1805-1820, with 9" (22.5 cm) octagonal Damascus barrels, housed in a contemporary but unassociated mahogany box. The pistols are distinguished by a slide safety on the locks and the particular shape of the trigger guards. The pair will be put on auction with an estimate of £4-6000 (about 4400-6600 euros).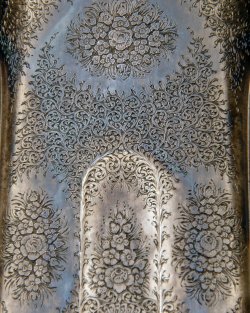 Holts Auctioneers, © Holts Auctioneers
One of the highlights of the first day is a pair of 20-gauge sidelock ejectors manufactured in 1996 by the Rizzini brothers of Magno, engraved by Natale Fabbrizioli. This pair of 20-ga guns with 2 ¾ in chambers represents one of the highest points reached by Italian gunsmithing and thanks also to the extraordinary Fabbrizioli's engravings it will be put on auction with an estimate of £55-65,000, equal to about 65-70,000 euros.
A beautiful pair of J. Purdey & Sons super lightweight self-opening sidelock ejectors manufactured in 1959 for the English manager Henry Drayton who used them very little – they are almost mint – will be auctioned on the 8th. They feature a color-hardening finish, with gold inlaid indicators and details, and a light engraving. All in all, they are guns with a sober and not at all flashy aesthetic, but they are an excellent example of the British gunsmithing school. They are 12-gauge, with 28"/71 cm barrels. Stocks are English style, walnut wood with a beautiful grain. The estimate for this beautiful pair is £25-30,000, or 28-33,000 euros at the current exchange rate.
To learn more please visit the Holts website.