Technology and innovation are the key to achieve leadership on the international market; that's why the U.S.-based Winchester Ammunition company conveyed the bulk of its financial resources to its R&D sector, in order to conceive and develop specialized ammunition loads that would satisfy the needs of the most demanding hunters anywhere, anytime. The result was the new line of high-penetration, highly-frangible Power Core 95/5 ammunition for cloven-hoofed game hunting.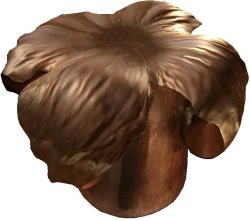 The entire Winchester Power Core 95/5 line is loaded with tombacco-alloy hollowpoint bullets that will quickly expand in the game tissue; the patented controlled expansion capability will help the bullet retain the original weight to achieve deeper penetration even after expanded in four symmetric, progressively enlarging petals to increase energy transmission on the target for maximum lethality.

The Power Core 95/5 line is part of Winchester's Super X brand and is available in the twelve most popular hunting calibers. Further addictions to the line are planned for the near future, and new developments are in fact looked forward at for introduction at the upcoming SHOT Show. The following tables sum up the main technical features of the Power Core 95/5 ammunition line.

Code

Cartridge

Bullet Wt.
   Grs.

Bullet
Type

Velocity in m/s
Muzzle

100

200

300
CX223LF

223 Remington

64
Power Core
920
805
699
601
CX243WLF

243 Winchester

90

Power Core

945
862
784
710
CX270WLF

270 Winchester

130
Power Core

933
852
775
703
CX270WSMLF

270 WSM

130
Power Core

998
913
833
1063
CX3006LF

30-06 Springfield

150
Power Core

890
808
731
658
CX300WMLF

300 Winchester Mag.

150
Power Core

994
905
822
744
CX300WSMLF

300 WSM

150
Power Core

997
908
825
746
CX3030WLF

30-30 Winchester

150
Power Core

728
624
529
446
CX308LF

308 Winchester

150
Power Core

860
779
703
632
CX708LF

7mm-08 Remington

140
Power Core

853
787
724
663
CX7MMRMLF

7mm Remington Mag.

140
Power Core

945
874
807
742
CX7MMWSMLF

7mm WSM

140
Power Core

983
910
841
775
Energy in Joules
Muzzle

100

200

300
Trajectory in cm
50

100

200
Trajectory
(Long) in cm
100

200

300
1.757

1.344

1.013

748

-0,5

0,0

-9

4,6

0,0

-21

2.603
2.165
1.791
1.468
-0,8
0,0
-7
3,6
0,0
-17
3.663
3.056
2.533
2.083
-0,5
0,0
-8
3,8
0,0
-18
4.198
3.513
2.925
2.420
-0,8
0,0
-6
3,0
0,0
-15
3.849
3.173
2.595
2.102
-0,8
0,0
-9
4,3
0,0
-20
0
3.981
3.285
2.690
-0,8
0,0
-6
3,0
0,0
-15
4.828
4.006
3.307
2.709
-0,8
0,0
-6
3,0
0,0
-15
2.579
1.893
1.361
967
1,0
0,0
-19
9,4
0,0
-39
3.590
2.952
2.405
1.942
-0,3
0,0
-10
4,8
0,0
-22
3.304
2.809
2.375
1.996
-0,3
0,0
-9
4,8
0,0
-20
4.050
3.464
2.950
2.499
-0,8
0,0
-7
3,6
0,0
-16
4.383
3.756
3.207
2.724
-0,8
0,0
-6
3,0
0,0
-15