Article also available in other languages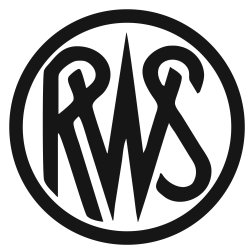 RUAG Ammotec GmbH - RWS Munition
RWS-Rottweil, a century-old German brand, is well known worldwide for the high quality of its ammunition products, whose extreme accuracy and perfected tuning should require no further introduction to those who are really "into" shooting. Since the beginning of the 21st Century, the RWS brand lives under the German Dynamit Nobel/RUAG Ammotec GmbH conglomerate, of which it represents the "Luxury products" line, marketing the group's top notch hunting and target shooting loads.
RWS' main new product for 2012 is a new line of competition target shooting ammunition, dubbed the "Target Élite", featuring four calibers (.223-Remington, .308-Winchester, .300-Winchester Magnum and .338-Lapua Magnum), with Hollow Point bullets ranging from 69g to 150g in weight − a feature that allows them to adapt to most, if not all, of the commercially-available barrels.
RUAG Ammotec GmbH - RWS Munition
The "Target Élite" ammunitions feature a boat tail, a factor that has proven itself to be especially effective in stabilizing the bullet and improving range and accuracy when taking shots at over 300 mt. of distance, as well as a tombac (brass-copper-zinc alloy) that will reduce attrition inside the barrel and reduce maintenance necessities. A peculiar feature of the "Target Élite" ammunition is the "Single Step" loading procedure, carried on through high-precision technologies that ensure the right quantity of power to be inserted inside the case already at the first load, eliminating the need for further "adjustments", as well as making sure that every single round features the same load (3.9 gr. of propellent), avoiding possible performance discrepancies within the same lot or even the same box of ammunition. The RWS "Target Élite" line of loads thus poses itself as the best choice for competition shooting in mid-to-long distances. The manufacturer claims however that hunting use should be avoided as the particular controlled expansion pattern of the "Target Élite" bullets has been specifically conceived to work on hard target, and might not perform as planned on soft, live tissues.
Article also available in other languages