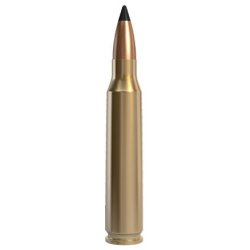 Nosler, Inc., the St.Bend (OR)-based world leader in centerfire rifle hunting ammunition, launches a new line of varmint-oriented loaded ammunition and component bullets for the year 2012. 
Nosler's new "Varmageddon" has been introduced at the January 2012 SHOT Show in Las Vegas (NV), and has been since been aggressively marketed as the ultimate varmint ammunition. Available for all the most popular varmint calibers, from .17 up, the "Varmageddon" feature a highly accurate polymer tip or hollow point combined with a flat base design. Nosler's "Varmageddon" products were created for the high-volume varmint shooter who requires the utmost precision. Loaded with "NoslerCustom®" brass, "Varmageddon" ammunition provides the highest levels of performance for any varmint hunter.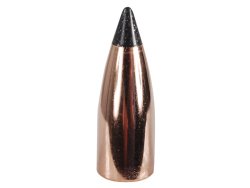 Nosler's "Varmageddon" ammunition is loaded following a strictly scheduled production cycle to ensure the best quality that Nosler can offer: all cases are checked for correct length, their necks are sized, chamfered and trued, flash holes are checked for proper alignment, powder charges are meticulously weighed, finished rounds are visually inspected and polished − this all providing Nosler's proven accuracy with an high-performance powder and bullet combination. Loaded "Varmageddon" ammunition is available in seven calibers: .17-Remington, .204-Ruger, .22-250 Remington, .221-Remington Fireball, .222-Remington, .223-Remington and .243-Winchester.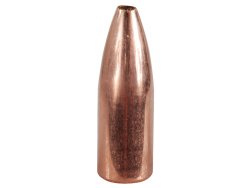 The "Varmageddon" reloading bullets are available with either a polymer tip nested in the jacket mount or as hollow-points for optimum flight and expansion characteristics, and feature an ultra-thin jacket mouth, assuring violent expansion at either end of the velocity scale, over a special lead-alloy core, and a streamlined flat-base design. The uniform, gradual thickening at the bullet's mid-section is designed to keep the "Varmageddon" bullet together until the impact, at any velocity. The maximum performance velocity for the "Varmageddon" varies from a minimum of 1600 feet per second (488 meters per second) to infinite. The "Varmageddon" reloading bullets are available in both spitzer (polymer-tipped) and hollow-point variants in four different calibers: 17/.172" (20gr. HP and Spitzer, OAL 0.500" and 0.555"), 20/.204" (32 gr. HP and Spitzer, OAL 0.535" and 0.600"), 22/.224" (40 gr. and 55 gr., HP and Spitzer, OAL 0.565", 0.665", 0.700" and 0.795") and 6mm/.243" (55 gr. HP and Spitzer, OAL 0.640" and 0.750"); ballistic coefficient ranges according to calibers and weight from 0.119 to 0.252, sectional density varies from 0.097 to 0.133