Article also available in other languages
Headquartered in a small Spanish town outside of Barcelona, the GAMO Outdoor company is a global market leader in the field of high-power and low-yield airguns for hunting and sports shooting, and ammunition thereof. As a matter of fact, one of the main new products launched by the GAMO company lately is a brand new generation of 4.5mm airgun pellets, dubbed the GAMO "Lethal".
The GAMO "Lethal" pellets have been conceived to ensure safety and effectiveness on any 4.5mm they're used on, no matter if it's made by GAMO or by another company, no matter if it's an air rifle, an air pistol or an air SMG, and no matter if it's a high-power or a low-power model.

The main feature of GAMO's "Lethal" pellets lays in the fully lead-free structure: they're built around a full steel core with a low-friction polymer jacket that ensures lower attrition degrees and will thus preserve the airgun bore, no matter the velocity the pellet will be traveling at.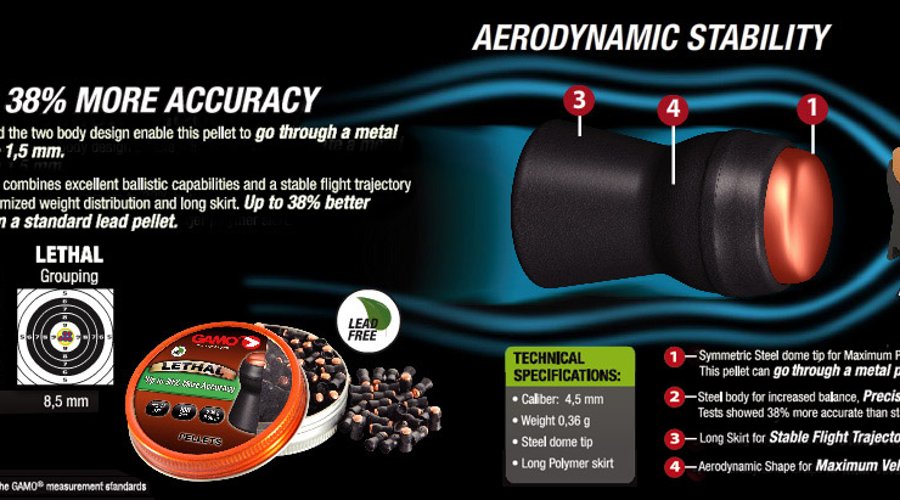 The new GAMO "Lethal" pellets sport a 0.38g weight each, and tests so far have shown that the new design ensures a +38% accuracy degree over direct competitors − even those made by GAMO itself − with a significantly higher degree of penetration and stopping power.
This makes the GAMO "Lethal" pellets ideal for airgun hunt − where allowed by law − and for the killing of small pests (rats and so on).
Their inherent superior accuracy also makes them a great choice for medium and long-range airgun target shooting, either informal or at a competition level.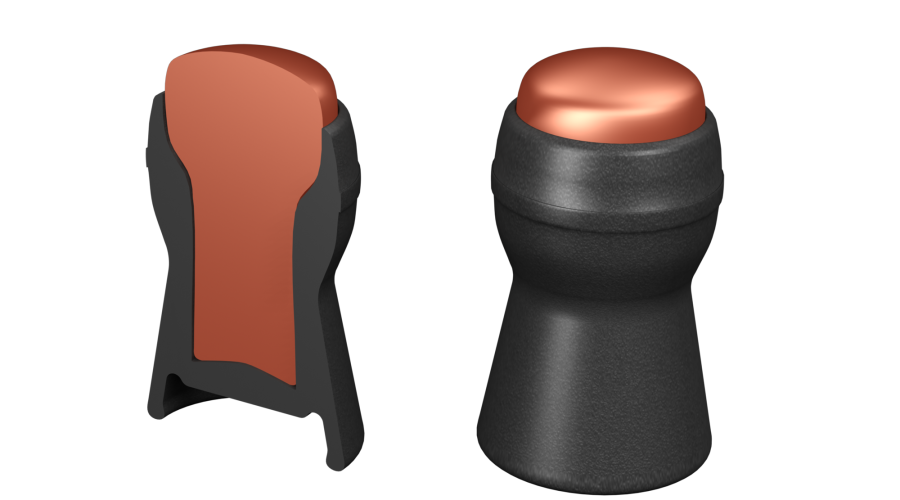 This video has been hidden because of an external service (YouTube) that could potentially collect personal data.Allow video services for the duration of the visitAllow video servicesStop allowing video services
A short introductory video for the GAMO "Lethal" pellets line
Distribution of the GAMO "Lethal" pellets is already underway, through the global GAMO distribution network.

Perspective international buyers are kindly requested to check for availability and pricing with their national GAMO distributors, or with their local gun stores; always remember that airguns and ammunition thereof may be regulated by different laws from Country to Country.