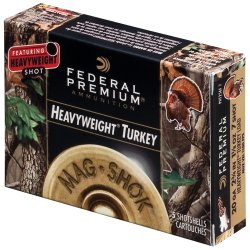 Federal Premium Ammunition
Federal Ammunition Company, the well-known, totally ATK-controlled corporation engaged in manufacture and distribution of top-notch ammunition for hunting, sports shooting and defense purposes, launched for the year 2012 a brand new line of 12-gauge and 20-gauge shotshells dedicated to those "big birds": whether you hunt geese, ducks, pheasants or wild turkeys, you'll definitely take advantage of the concentrate of technological genius that makes these new MagShok Heavyweight loads an excellent choice even for beginners, combining high impact capabilities with extremely manageable levels of recoil.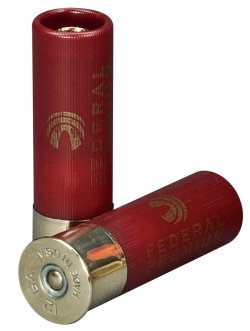 Federal Premium Ammunition
With 47% less recoil than 3-inch loads, Federal Premium's new shotshells feature 1-1/4-ounce HEAVYWEIGHT tungsten-iron shot, the densest on the market: the #6 shots sport the same ballistic qualities of a lead #4, and the #7 shots perform just like a lead #5, allowing for great performances and clean kills even when and where local laws and regulations forbid the use of classic, lead-based ammunition on grounds of environmental concerns. Also featuring the rear-braking FliteControl wad, Federal Premium's MagShok Heavyweight shotshells outpattern lead and help to maintain accuracy even up to 40-yards although traveling at muzzle velocities of 1300 feet per second. Kicking soft on the shoulder and hitting hard on the target, the Federal Premium MagShok Heavyweight definitely add up to a great day in the turkey woods.