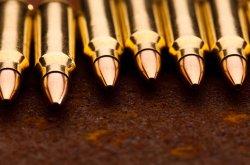 Black Hills Ammunition, Inc.
Colt's Manufacturing Company and Black Hills Ammunition have teamed up to develop Colt-branded ammunition that is specifically tuned for optimum performance with Colt tactical and competition rifles, and generally with all Modern Sporting Rifles.
In case you're wondering, the term "Modern Sporting Rifles", or MSRs for short, is the correct way to indicate those semi-automatic rifles and carbines conceived for civilian ownership, hunting, sports shooting, competition, and defense of your household, property, and your own person ultimately, whose aesthetics and, in some way, technical features, are partially or totally patterned after modern-day military issue rifles. Yes, that's the same category of firearms that the anti-guns call "Assault Weapons" and would want to get banned as such. Needless to say, the global market is all but willing to listen to such senseless blabber: as a matter of fact, the global civilian demand for this category of guns, and for their ammunition, has never been so high.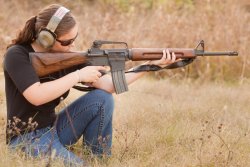 Dubbed the "Hunting and Defense Match", the new jointly-developed ammunition line for MSRs launched by Colt Manufacturing and Black Hills Ammunition is loaded at the Black Hills plant itself with the highest quality components. Available only in 5.56x45mm/.223-Remington caliber, Colt - Black Hills "Hunting and Defense Match" ammunition is available in two different loads: 55-grain and 77-grain.
The 55-grain loads feature Sierra MatchKing bullets, are held to exacting tolerances and feature thin jackets and a small meplat. The result is a bullet with a higher ballistic coefficient that has been used to win more competitions than any other target bullet in the world. This ammunition is new production, non-corrosive, in reloadable brass cases.
On the other hand, the 77-grain loads use Black Hills' own Mk262 balls, which are considered by many to be the best factory-loaded 5.56 ammunition on the market, and are in use, between others, with the U.S. Special Operations Forces due to their outstanding accuracy.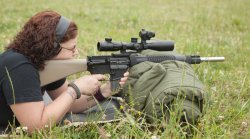 And, as a matter of fact, Colt and Black Hills did want the "Hunting and Defense Match" ammunition to beat all records in accuracy: the new ammunition was ballistically tested in Colt rifles with a requirement of consistent five-shot MOA groups at 500 yards (5 shot groups of 5" or less at 500 yards), a muzzle velocity that reaches up to 2750 feet per second and muzzle energy levels that top up to 1293 ft.lbs. This "Triple Nickel" assures the experienced shooter incredible performance right out of the box, with no need for load development or experimentation.
« We're very proud of the 'Triple Nickel' requirement of this ammunition,» said Joyce Rubino, Vice President of Marketing for Colt's Manufacturing. « Our goal with Black Hills was to bring to market a superior line of ammunition for sport shooters to use in Colt rifles, and we feel we have achieved this through the partnership with Black Hills.»
As of today, the new Colt - Black Hills "Hunting and Defense Match" ammunition is available only in the United States of America; Midway USA has been appointed as the sole distributor for the first lots, which are sold for US$20.99 per 20-rounds box, with a 10-pieces limit to the number of boxes that an individual customer can purchase at a given time, due to the staggering high demand that the manufacturing company and Midway USA wouldn't be able to satisfy otherwise.