Article also available in other languages
Headquartered in the northern Italian city of Bergamo, in the middle of the industrial heart of Lombardy, the Technoframes company is one of the best known names in the world when it comes to the sector of secure displays, employing the highest, most advanced technologies and the most extensive know-how all throughout the process, from design to prototyping up to the final manufacture and distribution.
Of course, the Technoframes name is also know for the replica ammunition line that goes under their name, featuring high-durability machined aluminium snap caps and reproduction/inert versions of famous, historical, or otherwise interesting ammunition. Thar's the case of their reproduction kits, sold in padded wooden boxes, featuring reproduction ammunition of pistol, carbine, rifle, sub-machinegun, machinegun and HMG rounds used by the Axis and Allied forces during World War II.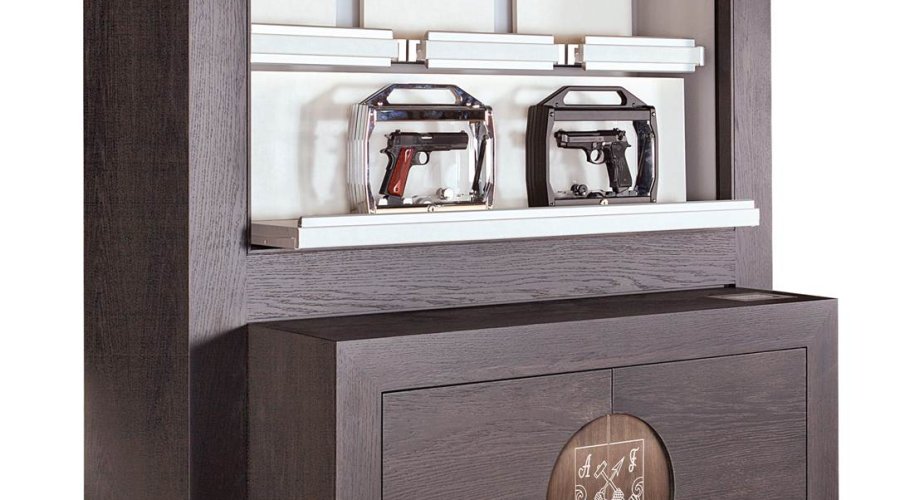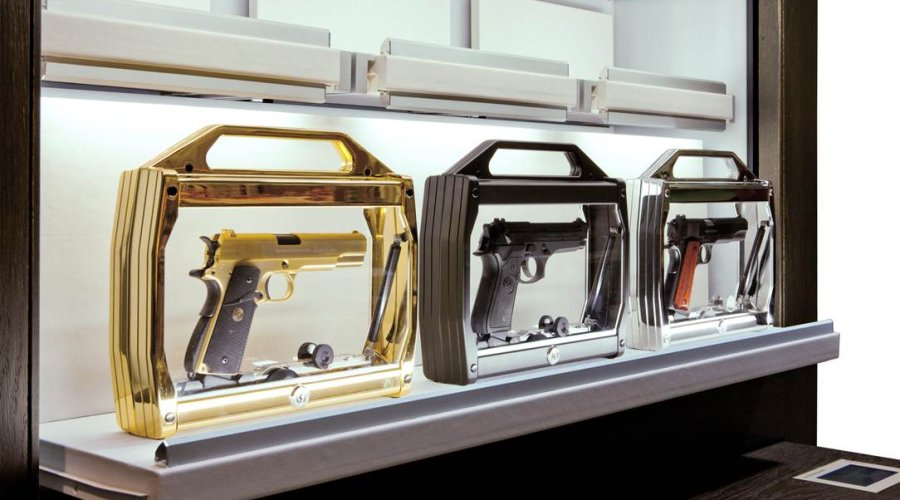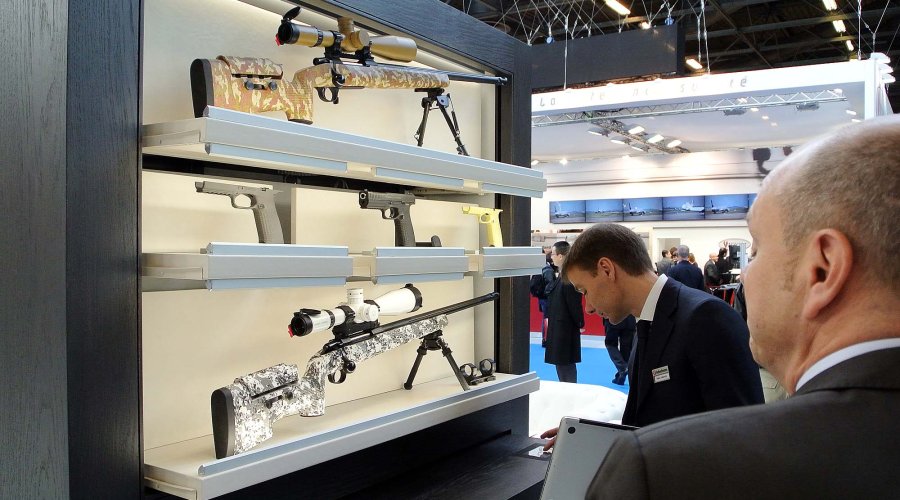 This video has been hidden because of an external service (YouTube) that could potentially collect personal data.Allow video services for the duration of the visitAllow video servicesStop allowing video services
Technoframes is still a young name in the field of firearms accessories, having been founded in 2007; and even since its inception, the bulk of their effort has been aimed to manufacture secure display solutions for firearms.

More specifically, Technoframes' gun storage solutions − including the Blaze, Arsenal, Gun Wall e Gun Box pistol boxes− can be considered as a perfect hybrid between a gun safe, a gun cabinet and a carry box; along with the company's ammunition storage solutions, they're now the most widely acknowledged quality products in their own field in the entire world, and have been defined in many positive ways by a plethora of gun experts: "exclusive", "artistic", "beyond beautiful"... these are just some of the monickers that have been used during the years in important gun publications worldwide to address to Technoframes' products.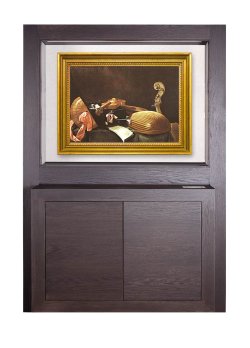 However, Technoframes is not a company known to rest on its laurels for long after conceiving a successful product: the management knows very well that Technoframes operates in a niche market where the second hardest thing than achieving a global leadership position is maintaining it.
That's why, after two intense years of research and development, the company finally introduces a product that has been strongly pushed by Mauro Vedovello, managing director and founder of Technoframes as the legacy of his father's own-founded VEGA company: a fantastic high-security domotic display system for firearms, jewelry, art works and other precious objects.
This revolutionary creation was introduced by Technoframes at the 2013 edition of the MILIPOL expo in Paris (France), which took place in the days from November 19th to 22nd; its official market launch is expected in early 2014 − possibly at the SHOT Show in Las Vegas (Nevada, USA) next January.
However, what we could see at the MILIPOL is enough to strongly state that this is not your average display system... not even for the high-quality, high-technology canons of Technoframes.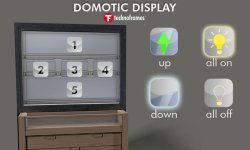 Technoframes' new domotic display system can be integrated in a household or public environment through a specifically-built piece of furniture; being intended as a made-on-order design, it can be manufactured in nearly any requested dimension and with the requested number of exposition "drawers", plans, or panels.
Technoframes' domotic display will feature a retractable ballistic glass panel that will provide an extreme degree of resistence against high-velocity impacts, either accidental or deliberate, and will thus dub as a theft protection measure.

Manufactured using the highest technology and manufacturing levels that the Technoframes company can master, the new domotic display system will feature machined aluminium exhibition drawers or panels.

Versatility is the key for this product: the exhibition drawers or panels can be made on order according to the nature and dimension of their intended contents: handguns, long guns, jewelry, sculptures, paintings and other pieces of art, and generally anything that's worth displaying and protecting at the same time.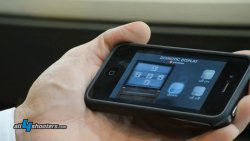 To provide a better visibility to its contents, the Technoframes' domotic display system will feature a LED illumination system that will be set upon the user's specifics, and depending from the intended contents, so that all objects will be displayed and highlighted at best and without shadows.
Same goes for the exhibition panels or drawers, which can be exposed or retracted through an internal mechanism and may be positioned in different ways according to the user's needs and preferences.
The setting and control of all automated functions of the Technoframes' domotic display will be accessible through an embedded control panel; alternatively, the company will provide its customers with an app to be installed on any smartphone, PDA, tablet PC or similar hand-held devices for remote control.
As far as we can see, it's evident how this is not going to be your average gun display cabinet... nor a product made for just everybody out there. Much like an expensive suit, it will be tailored upon the needs of every single customer, although it's more akin to satisfy the needs of public or privately-owned entities, companies, or individuals who own high-value objects or collections that deserve exhibition and highlighting but should always remain under protection.
However, we're quite confident of the fact that the Technoframes company will score a huge success with this domotic display system; it's such an innovation in its field, that there is no real competition out there for a similar product.