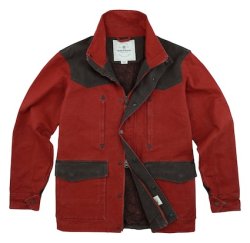 In response to the increasing demand for versatile outdoor apparel with an emphasis on street style and a genuine American heritage, Wild Things Gear LLC., apparel licensee for Smith&Wesson, has unveiled its first line of Smith & Wesson branded apparel for men and women.

Smith&Wesson has extended its iconic status as a rugged truly original American brand to a line of apparel for both gun enthusiasts and a wide range of consumers. The line features classic twill and canvas fabrics, as well as modern highly technical materials that provide the function and style for which Smith&Wesson is known. Specifically, the men's line has four jackets, three vests and two pants within three categories, Shooting, Range, and Tracking.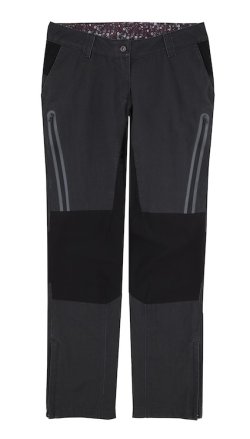 The women's line has four jackets, two vests and three pants within five categories: Shooting, Range, Tracking, Hybrid and Technical. Each collection comes in select colors with a wide variety of price points.
There are unique, yet subtle design features incorporated throughout the individual pieces that will surely catch the trained eye. The Shooting collection is styled to reflect the long military history Smith&Wesson was founded upon, while the Range collection is a reflection of the American West expansion. The Tracking collection is based upon a more traditional hunting style, while the Hybrid combines the most technical design elements to bridge the gap between outdoor apparel and everyday apparel.
The rivets, snaps and buttons are recognizable parts of Smith&Wesson firearms and ammunition. The gun handle grip motif is present on several pieces, while a graphic of an original vintage blueprint of a classic Smith&Wesson .38 can be seen on the lining of the jackets. Lastly, the zipper pulls are made from the hammer of a classic .45 caliber pistol.
In addition, Wild Things, LLC, under the Smith&Wesson name, is designing and manufacturing a complete tactical line of apparel designed for law enforcement, the "M&P™ by Smith & Wesson®" line. The "M&P™ by Smith & Wesson®" line is influenced by the Wild Things Gear's WT Tactical product platform and uses high-performance technical components including PrimaLoft® synthetic insulation and Tweave fabrics.
This line is completely engineered to exceed the needs of military and law enforcement professionals in the worst environmental conditions and provides a versatile range of styles meant to be worn alone or together.
---
For further information
Wild Things, LLC.
449 Thames Street, Suite 400
Newport, RI

02840 - U.S.A.
Tel.: 001-877-984-4647