Article also available in other languages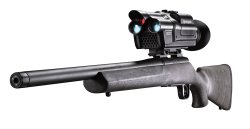 We already talked about this: what's probably the biggest revolution in long-range shooting and optical aiming systems for rifles and carbines ever since the first functional optical sights were conceived comes from an American company, headquartered in Austin, Texas. As a matter of fact, the TrackingPoint company launched its XactSystem at the 2013 SHOT Show, following the announcements of late 2012. It makes some months, now, that TrackingPoint is accepting orders for its line of "Precision-Guided Firearms", whose core consists in a digital sighting system integrated on a bolt-action rifle and directly connected to the trigger, which will calculate the point of impact of the shot with extreme precision, following a target designation and an assessment of environmental conditions, of the specifics of the gun and the ammunition, even on 1000+ yards distances.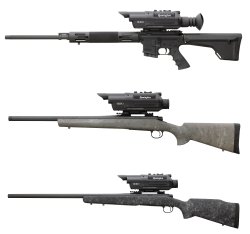 Obviously, such a technology level could not go at a cheap price: TrackingPoint's "Precision-Guided Firearms" equipped with the digital XactSystem go nowadays for prices that range between 14.000,00US& and 25.000,00US$ − not exactly something that Average Joe could light-heartedly walk out of his local gun store with. TrackingPoint has always been well aware of that, and has always stated that "talks" with other American gun manufacturers were "under way" to produce a cheaper, simplified version of this technology that could also be used as an accessory gunsight, since as of today, TrackingPoint's XactSystem can only be used on the gun it's integrated to: the core of the "fail-zero" TrackingPoint feature is the direct connection to the trigger, and should the shooter try to shoot with the gun aimed at a point rather than the one that's been calculated and indicated by the gunsight after the target has been designated and all assessments made by the digital aiming assistance system, the gun will outright refuse to fire. You can't miss a target if you can't fire at anything else but it, can you?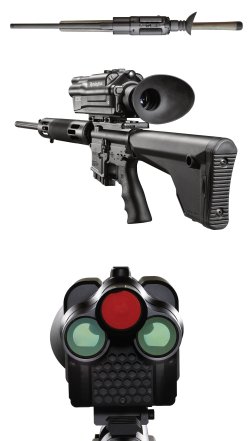 The new chapter in the history of modern digitally-aimed firearms starts today, as  Remington Arms Company − America's oldest gunmaker, and now a Freedom Group company along with Bushmaster, PARA-Ordnance, Marlin, Harrington & Richardson, DPMS, TAPCO, Dakota Arms, Mountain Khakhis, Barnes Bullets, AAC and Parker Gunmakers − announced the Remington 2020, a new digital aiming device jointly developed with TrackingPoint and due to hit gun stores in America and anywhere else in the months to come. As promised, that's the simplified, more affordable version of TrackingPoint's XactSystem that we've all been waiting for. It won't feature the direct trigger link anymore, this meaning that it may be mounted on any rifle or carbine, although Remington and the Freedom Group already plan to start its distribution jointly with some Remington 700-based rifles and Bushmaster/DPMS AR15-based carbines to begin with. Working principle remains the same: the Remington 2020 is a 3-21x scope with integrated laser rangefinder; while the TrackingPoint XactSystem  is effective up to 1200 yards, the Remington 2020 will provide aiming assistance up to 500 yards and rangefinding up to 750 yards. Along with environmental factors − temperature, barometric pressure, incline, decline and cant, air density, Magnus and Coriolis effects, target movement, wind − the Remington 2020 factors in the specific rifle and ammunition factors − from barrel twist and direction to lock time, ignition and barrel time, drop, wind and spin drifts, muzzle velocities − to calculate the point of aim. This doesn't necessarily mean that it will only work on rifle/ammunition combinations that Remington-Freedom Group developed 3D flight models for: user-setting should in fact be possible, although probably at a smaller extent that with the TrackingPoint XactSystem.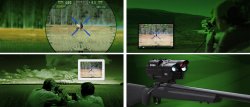 After the system made its estimates, a visual alert about where to collimate the reticle and when to pull the trigger. Plus, the Remington 2020 system will allow full communication with other devices, including mobile devices such as pads or smartphones, and PC/Netbook/Notebook uplink, through bluetooth or USB cable.
If everything goes as planned and as announced in the past months, the Remington 2020, as a simplified version of the TrackingPoint XactSystem, should sell at around 3000.00US$; that's still not the cheapest around, but's still better than spending from ten to twenty-five grands!  An exact release date isn't slated yet, but we expect to see it first in person next January in Las Vegas, at the 2014 SHOT Show. We will of course keep you up-to-date, so stay tuned on ALL4SHOOTERS.COM!